Pediatrics Expert Witness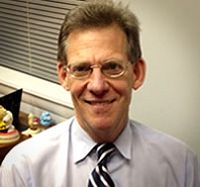 Jeffrey P. Bomze, M.D., F.A.A.P.
200 North Wynnewood Avenue
Suite B-417
Wynnewood
,
Pennsylvania
19096

(610) 724-2479

https://www.jeffbomzemd.com
► Contact Jeffrey P. Bomze, M.D., F.A.A.P.
Expert Witness
Litigation Support
Speaker
Board-certified practicing pediatrician in the Philadelphia suburbs with 33 years of experience and subspecialty training and expertise in several areas: child abuse (physical, sexual), child neglect, product liability, personal injury, pediatric infectious diseases, adolescent medicine, sports medicine, ADHD and developmental/learning disabilities. I treat infants and children of all ages with a wide variety of medical and developmental/neurologic problems. I have worked on cases involving children of all ages and with many different problems. I was also on the Pediatric Medical Review Board of a malpractice carrier and do case reviews and risk management work. Lastly, I perform IMEs and have had experience in the pharmaceutical industry.
Services
Dr. Jeffrey P. Bomze offers expert witness services in medical malpractice and personal injury cases, defense and plaintiff, family law child custody cases, pediatric expert witness, general pediatrics, pediatric infectious diseases, adolescent medicine, pediatric sports injuries, sports medicine, ADHD, developmental delays, CP, birth injuries, pediatric gastroenterology, pediatric ENT, pediatric cardiology, pediatric neurology, newborns, pediatric pulmonary diseases, pediatric orthopedics, birth defects, pediatric genetic disorders, pediatric kidney disease, drug liability, pediatric expert for mediation/arbitration, pediatric chronic diseases, pediatric mental health disorders, case reviews, expert reports.
Litigation Support Services

Dr. Jeffrey P. Bomze provides unbiased and impartial expert testimony and litigation support services for both plaintiff and defense attorneys.
Areas of Expertise
Adolescent Medicine
Attention Deficit Disorder (ADD)
Autism
Birth Defects
Brain Injury
Cerebral Palsy
Child Abuse
Child Custody
Down Syndrome
Infectious Diseases
Intestinal Diseases
Medical Malpractice
Medical Records
Medical Review
Medical-Legal Issues
Mental Health
Pediatrics
Shaken Baby Syndrome
Sport and Recreation Injuries
Sports Medicine
Standard of Care
Additional Expertise:

Abusive Head Trauma; Nonaccidental Head Trauma; Attention Deficit Hyperactivity Disorder (ADHD).
Profile
I am a Board-Certified Pediatrician with multiple areas of subspecialty training and experience. I treat infants and children of all ages with a wide variety of medical and developmental problems. I also have several years of experience as a pediatric expert in medical malpractice cases. I have many years of experience reviewing cases, writing reports and preparing for trials. I work with both Plaintiff and Defense attorneys. In addition, I have risk management experience working with malpractice carriers.
Consulting Practice
All States
Jeffrey P. Bomze, M.D., F.A.A.P. in the Social Networks

LinkedIn
Professional Experience
Wyeth Pharmaceuticals -Antibiotic and Vaccine Clinical Research
Sports Medicine-Graduate Hospital Sports Medicine Center-Nonsurgical Sports Medicine
Practice in Phila., PA
Private Practice in Pediatrics-Phila., PA.
Private Practice in Pediatrics-Bryn Mawr, PA.
Broomall, PA
My own practice for 20 years
Licenses
Pennsylvania
North Carolina
Expert Witness License in Florida
Affiliations
Bryn Mawr Hospital-Bryn Mawr, PA
Lankenau Hospital-Wynnewood, PA
Main Line Health System
Qualifications
Board-Certified Pediatrics-Current
Awards & Honors
Top Pediatrician Main Line Today Magazine
Top Pediatrician-Suburban Life Magazine
Seminars & Training
Multiple Presentations to physicians, nurses, nurse practitioners, parents, teachers, athletic coaches and athletic directors, medical conferences and attorneys on a wide variety of pediatric, sports medicine and adolescent medicine topics
Upcoming presentation to the Lehigh Bar Association-May 2013
Upcoming Presentation to the Phila. Chapter of the American Association of Legal Nurse Consultants-September 2013
Multiple TV Interviews on varied pediatric topics
Publications
Multiple abstracts
Article-Sports Medicine
Professional References
Upon Request
Education
Franklin and Marshall College
University of Pennsylvania School of Medicine
University of North Carolina-Pediatric Residency
Pediatric Infectious Diseases Fellowship at Baylor College of Medicine-Houston, TX
Nonsurgical Sports Medicine Fellowship-Graduate Hospital Sports Medicine Center-Wayne, PA.