Retail Expert Witness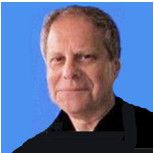 Jerry Birnbach & Associates - Jerry Birnbach F.I.S.P. , A.I.A. Assoc.
372-B Heritage Hills
Unit B
Somers
,
New York
10589

(917) 691-4853

(646) 862-6434

www.expert-retail-witness.com

Send an email
Expert Witness
Speaker
Jerry Birnbach F.I.S.P., Assoc. A.I.A. is a leading retail store designer with more than 35 years of retail experience. In addition, voted the 2016 Expert Retail Witness by Corporate Magazine. Two degrees in Architect, has served as Expert Witness for 65 recent cases. Public Assembly, Retail, Commercial qualified. Slip and Fall, Trip and Fall extensive experience and qualifications.
Services
Mr. Jerry Birnbach's services include Expert witness, Top 50 store design firm, Top 40 Industry Leader, 2016 Retail Expert Witness by Corporate Magazine. Graduate Architect, can review Patent display, Construction material review. Display design and manufacturing.
Litigation Support Services

Mr. Birnbach provides unbiased and impartial expert testimony and litigation support services to both plaintiff and defense attorneys regarding Slip, Trip and Fall related matters. Professional assessment on construction and display material, Design for Retail and displays, manufacturing for displays, furniture, construction matters, ADA and Local Building Code.
Areas of Expertise
Additional Expertise:

Retail Layout Liability; Retail Safety Regulations; Retail Product Presentation; Public Assembly Slip and Fall; Public Assembly Accidents; Brand Licensing; Store Design and Display Design; Store Industry Standards; Product Placement For Customers.
Profile
Expert You Tube for Expert.com
Expert Webinar for The Expert Institute
Expert articles for Retail Design, SEAK, Expert Institute
Consulting Practice
All States, Capped travel for trial services
Jerry Birnbach & Associates - Jerry Birnbach F.I.S.P. , A.I.A. Assoc. in the Social Networks

Facebook

Twitter

LinkedIn
Professional Experience
Award-Winning Display Design Firm
Award-Winning Store Design Firm
Legal Experience & Services
65 retail, and public assembly accidents
10% Defendant, 90% Plaintiff
Affiliations
American Institute of Architects
A.R.E.
Qualifications
CV provided upon request.
Awards & Honors
Industry Awards

POPAI Award in the Display Industry for Revlon Sunglass Display
POPAI Award in the Display Industry for Foster Grant Sunglass Display
Institute of Store Planners (I.S.P.) Best Specialty Store Design- Lorese
Visual Merchandise Store Design (VMSD) Best Specialty Store Design -Curacao
National Associates of Store Fixture Manufacturers (NASFM) Best Store Fixture Design -Successories
Fellow Honorarium into the Industry Trade organization (ISP) Institute of Store Planners
Globe Award from Display Design Ideas (DDI) Magazine for best marketing at Global Shop Retail industry trade show
Treasurer of National Institute of Store Planners Organization
Seminars & Training
Speaker at Trade and Industry Shows

NASFM- National Associates of Store Fixture Manufacturers
NRFA- National Retailers Federated Association
ISP- Institute of Store Planners
IBM- National Sales Meeting
SPEC Show- Store Planning and Equipment Counsel
Walmart Regional meeting
Publications
Published Articles and Media

DDI- Display Design Ideas, Contributing Editor, 20+ Articles on design, manufacturing, customer shopping habits published
VMSD- On Trade Board of Advisors
Nominated 1 of 40 Top Industry Leaders by DDI
Firm listed as Top 50 in the country
Editor of the ISP Professional trade magazine
WWD- Article published on Store Design
Salon- Article published on Store Design
Retail Image- International Trade Journal article published
New York Magazine- Feature Story on NYC store design
Featured Designer article in DDI Magazine
Education
New York Institute of Tech. 1966-1970 (Bachelor of Science in Architectural Technology)
Courses: Strength of Material, Statics, Physics, Mechanical Engineering, Wood Engineering Design, Concrete Eng. Design, Steel Eng. Design
Architectural Design and working drawings. Business Practice including safety in design.

CCNY 1970-1972 (City College of NY - Bachelor of Architecture, 30 credits above BS, Professional Degree)
Courses: Thesis Con Ed Educational facility and recreation center. Davids Island, New Rochelle, NY
Videos Provided by Jerry Birnbach & Associates - Jerry Birnbach F.I.S.P. , A.I.A. Assoc.
Retail Expert Safety Issues for avoiding accidents
A comprehensive overview of the looming conditions within stores that expose the retailer to customer accidents
Webinar on Retail Safety Issue to reduce customer accidents