SEO Expert Witness & Internet Search Expert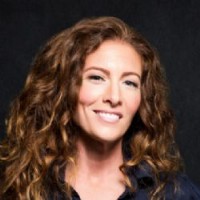 Jessie C. Stricchiola - Alchemist Media, Inc.
100 Pine Street, Suite 1250
San Francisco
,
California
94111

(415) 777-2524

https://www.alchemistmedia.com/internetexpertwitness

Send an email
Expert Witness
Forensic Expert
Speaker
Digital discoverability expert. 20 year search industry veteran.
O'Reilly author and co-author of The Art of SEO (© 2009, 2012, 2015) - a comprehensive reference guide to organic search engine optimization.
Presenter and moderator at search and digital industry events since 2002, including Search Engine Strategies (SES), Search Marketing Expo (SMX), ad:tech, PubCon, Web 2.0 Summit, Stanford Publishing on the Web, and MarketLive Ecommerce Summit.
Expert witness with trial and deposition experience in litigation matters involving various internet-related disciplines, including digital media discoverability, search engines, SEO, web analytics, traffic analysis, and click validity measurement. Client firms have included Kirkland & Ellis, Irell & Manella, Hogan Lovells, Sheppard Mullin, Nix Patterson, Armstrong Teasdale, and Gordon & Rees.
Services
Since 2004, Ms. Stricchiola has been providing litigation support services for internet and search-related cases, including class action and private party litigation involving SEO and website development, trademarks, click validity and click fraud. Her services include case research, analysis, and strategy and report testimony/depositions.
Areas of Expertise
Additional Expertise:

Internet Reputation Management
Profile
Ms. Stricchiola has been engaged as an expert witness by leading law firms throughout the U.S. since 2004.

Ms. Stricchiola is one of the original co-founders of the Search Engine Marketing Professional Organization (SEMPO), the world's largest non-profit search marketing industry group. She held an elected seat on the Board of Directors for the organization for two years, and chaired the Membership Committee. She is also co-author of The Art of SEO (O'Reilly 2009, 1st Ed.; 2012, 2nd Ed., 2015, 3rd Ed.), a comprehensive volume on search engine optimization. She has been a recurring speaker at the internet search industry's conferences including Search Marketing Expo, Search Engine Strategies, ad:tech, Web 2.0 Summit, PubCon, and Shop.org, and has been a guest lecturer at numerous other national and international events, including the Stanford Publishing on the Web Workshop, the MarketLive Ecommerce Summit and others.

She is the founder and CEO of Alchemist Media, Inc., a California search engine optimization and marketing agency with offices in Los Angeles and San Francisco. Ms. Stricchiola's pioneering work on click fraud has been featured in on NPR's "Day to Day" and she has been interviewed by numerous media and trade outlets, including The New York Times, the Wall Street Journal, The Washington Post, Inc. Magazine, and others.
Consulting Practice
All States
Jessie C. Stricchiola - Alchemist Media, Inc. in the Social Networks

LinkedIn
Professional Experience
Qualified as a subject matter expert in California, New York, and Illinois, Ms. Stricchiola has provided services as an expert consultant and witness since 2004 on internet-related litigation.
Affiliations
Co-founder, SEMPO
Qualifications
Engaged in search engine optimization (SEO) since 1997.
Awards & Honors
Alchemist Media, Inc. included in BtoB Magazine's Top 50 Search Marketing Agencies from 2003-2012
Seminars & Training
Provides SEO & Internet Marketing training
Publications
The Art of SEO (O'Reilly, 2009, 2012, 2015)
Professional References
References available upon request.