General, Invasive and Interventional Cardiology Expert Witness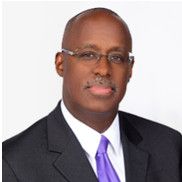 John D. Baker MD, FACP, FACC, FSCAI
801 N. Tustin Ave, Suite 706
Santa Ana
,
California
92705

(714) 568-6600

https://jdbakermd.com
► Contact John D. Baker MD, FACP, FACC, FSCAI
Expert Witness
Forensic Expert
Litigation Support
Speaker
John Baker, MD, FACP, FACC, FSCAI is actively practicing in many fields including Invasive/Interventional Cardiology and has been doing so for over 25 years. He has specialized in Advanced Interventional procedures like advanced coronary stent procedures and complex angioplasties. Dr. Baker is an accomplished Physician trainer in procedures such as Rotational and Laser Atherectomy, and a lecturer/ physician trainer in Radiation Safety and fluoroscopic injury. In addition, he supplies opinions and/or treatment based on evidence in any area of Adult Cardiology.
Services
Balanced defense/ plaintiff caseload. Dr. Baker provides evidence based expert witness opinions regarding the medical facts and care standards in each case, independent of whether plaintiff or defense.

Services include:

Case reviews
Medical records review
Angiogram review reports
Expert reports, detailed and organized
Deposition
Trial testimony

Issues include the standard of care in adult cardiology in diagnosis, treatment and follow-up, among others. Cases have included medical malpractice, civil liability, medical device patents, personal injury, and wrongful death.
Litigation Support Services

Dr. Baker has a balanced defense/plaintiff caseload. He does not discriminate between defense and plaintiff cases as he provides an evidence based opinion on the medical facts of the case and is able to opine upon multiple areas of care including the diagnosis, treatment and follow-up and ascertain areas where the standard of care has been met, breached or exceeded.
Areas of Expertise
Additional Expertise:

Malpractice, Coronary, Stent, Cardiology, PTCA, Pacemaker, Infarction, Radiation Safety, Radiation Injury Heart Attack, Congestive Heart Failure, Rotablator, Laser, Fluoroscopy Induced Skin Injury, Intellectual Property Litigation, Medical Device.
Profile
A Level III trained invasive/interventional cardiologist in active practice for more than 25 years, Dr. Baker specializes in interventional procedures such as complex angioplasty and coronary stents, as well as implanting permanent pacemakers. See Medical Procedural Experience. His areas of expertise include general, invasive, and interventional cardiology. Dr. Baker is also a physician proctor/instructor for advanced cardiac procedures such as rotational and laser coronary atherectomy.

Dr. Baker is nominated for and previously and currently serving on several National and Regional Committees for the Advancement of Cardiology.
Areas Served
All States, International.
John D. Baker MD, FACP, FACC, FSCAI in the Social Networks

LinkedIn
Professional Experience
Extensive experience in peer review, in his capacity as prior Chair of Invasive Cardiology, organizing and maintaining high quality accurate peer review for Anaheim Memorial Medical Center, and redesigning the process to meet the Joint Commission's (JCAHO) Standards.
Served as the Director of the Cardiac Catheterization Laboratories and Director of Invasive/ Interventional Cardiology at Anaheim Regional/Memorial Medical Center for over 12 years.
Served as the Director of Invasive/ Interventional Cardiology for a busy 15+ physician Cardiology group, which is the largest in Orange County.
Has served as an expert in the field of Cardiology and Interventional Cardiology for the California Medical Board of Physicians and Surgeons.
Is currently serving as District Councilor for the California American College of Cardiology for District XI (Orange County)
Appointed as Co-Chair of the American College of Cardiology – Cardiac Care Council – 2012-2015 term.
Is currently serving as Co-Chair of the California American College of Cardiology – Prevention of Cardiovascular Disease Committee July 2018 to Present.
Is currently serving as Specialty Delegate to the California Medical Association representing the California American College of Cardiology since 2018.

Medical Experience

Procedural Experience

Central Line Placement Techniques: Internal Jugular, Anterior, Posterior, Anteromedial, Femoral and Subclavian Approaches
Pulmonary Artery Balloon Tipped Catheter Placement
Cardiac Catheterization and Coronary Angiography (Femoral, Radial and Brachial Approaches)
Percutaneous Transluminal Coronary Angioplasty
Intracoronary Stent Placement (Multiple Stent Designs)
Directional Coronary Atherectomy
Rotational Coronary Atherectomy (Rotablator)
Aortic Valvuloplasty
Inoue Balloon Mitral Commissurotomy
Myocardial Biopsy
Intraaortic Balloon Placement
Permanent (Dual and Single Chamber) Pacemaker Implantation
Temporary Transvenous Pacemaker Placement
Cardioverter/Defibrillator Implant or Change
Electrophysiology studies and RF Ablation
Excimer Laser Atherectomy
Alcohol Septal Ablation for Hypertrophic Cardiomyopathy
Peripheral and Renal Angiography and Intervention
Licenses
Professional Licenses

State of California Physicians & Surgeons License
Federal Drug Enforcement Agency (DEA) License
State of Illinois Physician License
Fluoroscopy Supervisor Certification
State of Florida Physician License
Legal Experience & Services
Samples of Cases Reviewed

Medical Devices Patent. Ascertaining the medical uses and evaluating the non-obviousness of different medical catheters used for treatment of vascular disease to validate or invalidate claim of a prior covenant.

Cardiologist Medical Malpractice. Ascertaining standard of care in a case of severe fluoroscopic (X-ray) induced radiation skin injury during a fluoroscopic procedure performed in the cardiac catheterization laboratory.

Cardiologist Medical Malpractice. Ascertaining standard of care in case of coronary interventional procedures (coronary angioplasty and stent implantation) resulting in significant morbidity or mortality.

Medical Device. Reviewing case of reported medical atherectomy device malfunction as a cause of patient injury.

Vehicle Accident. Evaluating whether a motor vehicle accident caused or contributed to heart disease diagnosed following motor vehicle accident.

Resuscitation. Evaluating the potential for survivability from resuscitative measures following out-of-hospital cardiac arrest at a sports facility.
Affiliations
FACP: Fellow of the American College of Physicians
FACC: Fellow of the American College of Cardiology
FSCAI: Fellow of the Society for Cardiovascular Angiography and Interventions
Qualifications
Cardiovascular Disease - Recertified 11/2017
Interventional Cardiovascular Disease - Recertified 11/2008
Internal Medicine, Initial Board Certification - 9/1991
Professional References
Available upon request.
Education
Post Doctoral: University of Chicago Medical Center Chicago, IL
Interventional Cardiology Fellowship

Harbor/UCLA Medical Center Torrance, CA
Cardiologist Cardiology Fellow Year III

St. Mary Medical Center Long Beach, CA
Cardiology Fellow, Years I and II

Los Angeles County / USC Medical Center Los Angeles, CA
Chief Resident, Internal Medicine
Physician Post Graduate II

Kaiser Foundation Hospital, Santa Clara Santa Clara, CA
Internal Medicine Physician Post Graduate I

Medical: University of Southern California School of Medicine - Los Angeles, CA
Medical Doctor

Undergraduate: University of Southern California- Los Angeles, CA
B.S. in Biological Sciences