Mechanical Engineering Expert Witness Specializing in Industrial and Agricultural Safety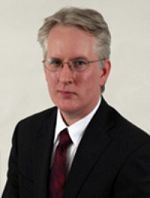 John H. Hamilton, MSME PE
17252 North Highway 215
Mountainburg
,
Arkansas
72946

(479) 790-6782

https://www.jhengineer.com
► Contact John H. Hamilton, MSME PE
Expert Witness
Forensic Expert
Litigation Support
Speaker
John H. Hamilton is an Assistant Professor in the University of Arkansas at Fayetteville Mechanical Engineering Department. Previously, worked as a full-time consulting engineer assisting professionals in both industry and the legal community. Has worked in industry as a manufacturing and plant engineer and been responsible for the safety of an industrial plant with over 300 employees.
Services
Mr. John Hamilton provides consulting to industries, individuals, and attorneys in a wide range of safety and machine design issues. Examples include agricultural and industrial machine guarding cases, and agricultural and industrial safety systems.
Litigation Support Services

Mr. Hamilton provides services on a limited basis to industries, individuals, and attorneys who need assistance in Industrial safety and machine design.
Areas of Expertise
Additional Expertise:

Industrial Machine Guarding; Injection Molding Machines, Agricultural Guarding, Plastics Processing, Industrial Safety.
Areas Served
All States
Professional Experience
Work Experience:

Senior Engineer, Ryan Engineering, Inc.
Instructor, John Brown University
Instructor, University of Arkansas
Independent Consultant
Plant Engineer and Manufacturing Engineer, FM Corporation

Engineering & Design Experience:

Developed process sheets for molding, assembly, and finishing of plastic parts
Designed and oversaw completion of a chilled water system
Upgraded structural foam (injection molding) machines to use PLCs and modern hydraulic technology
Designed guarding for molding and machine tools
Designed mezzanine
Designed stairs
Designed guard rails
Assisted in performing a thermal analysis of wood-burning furnace
Developed testing procedure to establish the efficiency of infrared heaters
Designed and built machines to rework plastic parts
Designed various jigs and fixtures to aid in the production of plastic parts, which included drilling, cutting,
welding, inserting, etc.
Implemented OSHA standards in an industrial facility
Designed elutriator for cyclone dust collector
Designed guards
Licenses
Licensed Professional Engineer registered in Arkansas
Affiliations
Member, American Society of Mechanical Engineers (ASME)
Publications
"Two-Phase Effervescent Atomization Via a Liquid-Liquid Chemical Reaction," University of Arkansas Press, 1997

"Hazard Analysis," Plant Engineering, December 2002
Education
MSME 1997, University of Arkansas, Fayetteville, Study in Thermal Systems

BSME 1990, University of Arkansas, Fayetteville