Expert Witness, Patent, Copyright, Source Code, ITC, IPR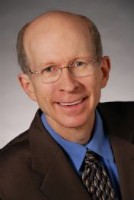 John Strawn, Ph.D.
S Systems Inc.
15 Willow Avenue
Larkspur
,
California
94939

(415) 927-8856

https://www.s-systems-inc.com/

Send an email
Expert Witness
Speaker
Litigation, patent, copyright, trade secret, IPR, ITC. 17 Depositions, 3 times at trial. Plaintiff, defendant. Validity, infringement. Software, source code, signal processing, compression, cell phone (Android, iPhone), media streaming, audio, video. Stanford Ph.D.
Services
Expert Witness. Invalidity. Validity. Infringement. Non Infringement. Inter Partes Review. IPR. ITC. Prior Art. Source Code Analysis.
Litigation Support Services

I do my own research and write my own reports.
Areas of Expertise
Additional Expertise:

Android, Apple, C, C++, DSP, Dutch, Fortran, French, German, HTML, IP, IPR, ITC investigations, Inter Partes Reviews, Internet, Internet protocol, JPEG, Japanese, Java, Javascript, MPEG, Markman, SQL, USPTO, XML, algorithm, audio, call center, cell phone, cinema, claim chart, class action litigation, client/server, compression (MP-3, MPEG-4, AAC used in iTunes, AC-3, FLAC), computer, copyright litigation involving software, declaration, deposition, digital camera, digital signal processing, embedded, expert report, file downloading, handheld device (e.g. medical), iOS, iPhone, infringement analysis, invalidity, laptop, mathematics, media: audio, music, speech, video, mobile device, multimedia, music, music instrument, patent litigation, prior art, processor architecture, protocol, ring tone, schematic, software, source code, source code comparison, speech, streaming, synthesizer, tablet, television, trade secret litigation, transform, tutorial, user interface, video (MPEG), video game
Profile
Dr. Strawn is a seasoned expert witness specializing in patent litigation with experience in Federal Court, the International Trade Commission, and the US Patent Office. He also handles trade secret and copyright litigation involving software. He has been deposed 17 times, testified at trial 3 times including the landmark case Lucent v Microsoft, and submitted declarations in several IPRs. Dr. Strawn handles validity and infringement for both plaintiffs and defendants. Based on his own research, he writes his own reports and declarations. View list of litigation assignments
Consulting Practice
All States
John Strawn, Ph.D. in the Social Networks

LinkedIn
Professional Experience
Assistant Editor, Computer Music Journal, 1978-1982.
Founder and Series Editor (1984-1996), The Computer Music and Digital Audio Series.
Lecturer, University of Colorado, Denver, since 2003.
Legal Experience & Services
17 Depositions. 3 times at trial including testifying expert for defendant in Lucent v. Microsoft et al., San Diego.
At $1.5 billion, then the largest jury patent award in history. Lawfirm: Fish Richardson, San Diego. Preparation involved working with German-language original documents and extensive software analysis. Case involved mp-3 audio compression technology.

Experience in patent litigation, class action suits, and copyright including software trade secrets and comparison of source code. I do my own work and write my own reports.
Affiliations
IEEE, Senior Member.
Audio Engineering Society: Fellow; elected Governor twice; member of review board,
Journal of the Audio Engineering Society;
Chair, AES Convention, 2004, 2006, 2008 (co-chair);
Papers co-chair, AES Convention, 1992 and 2002; Chair, AES Conference on digital music, 1987.
Co-founder, International Computer Music Association, 1980.
Member, Acoustical Society of America.
Honorary Member (1998), Midi Manufacturers Association (MMA).
Qualifications
My experience includes writing and debugging complicated software in low-level (assembly) language and high-level languages such as Fortran, Algol derivatives, C, and C++. My assembly-language work has focused on digital signal processors from families such as Motorola 56000, Texas Instruments TMS320, and the Analog Devices 2100, Sharc, and TigerSharc. I have worked in "very-long instruction word" (VLIW) processors including at Lucasfilm. My processor experience further includes generalized processors such as ARM, MIPs, and Pentium, and extensible processors such as those from Tensilca and Stretch. As a software programmer I am known for writing bug-free, reliable code. As a software programmer I work closely with hardware (although I do not design hardware). My code typically uncovers at least one new bug in the hardware.

I bring the same discipline to my work as an expert witness, in analyzing patents, in analyzing prior art, and in analyzing software.
Awards & Honors
Fulbright Scholar, Technical University of Berlin, Germany, 1973-1974, renewed 1974-1975.
Thomas Watson IBM Fellow, Europe and Japan, 1975-1976.
Keynote Speaker, November 1996 Audio Engineering Society Convention.
Seminars & Training
I have given training ranging from one-hour tutorials through day-long seminars at various public venues including Microprocessor Forum, Embedded Processor Forum, and the Audio Engineering Society.
Publications
"Approximation and Syntactic Analysis of Amplitude and Frequency Functions for Digital Sound Synthesis." Computer Music Journal 4(3):3-22, 1980.

Modeling Musical Transitions. Ph.D. Thesis, Stanford University, 1985. 243 pp.

(with C. Roads). Foundations of Computer Music. MIT Press, 1985. 600 pp.

Digital Audio Engineering: An Anthology. Madison, WI: A-R Editions, 1985. 144 pp.

Digital Audio Signal Processing: An Anthology. Madison: A-R Editions, 1985. 283 pp.

"Orchestral Instruments: Analysis of Performed Transitions." Journal of the Audio Engineering Society 34(11):867-80, 1986.

"Editing Time-varying Spectra." Journal of the Audio Engineering Society 35(5):337-51, 1987.

"Analysis and Synthesis of Musical Transitions Using the Discrete Short-time Fourier Transform." Journal of the Audio Engineering Society 35(1/2):3-14, 1987.

"Implementing Table Lookup Oscillators for Music with the Motorola DSP56000 Family." Presented at the 85th Convention of the AES, 1988. Preprint No. 2716.

"Digital Audio Representation and Processing." Multimedia Systems, edited by John F. Koegel. ACM and Addison-Wesley, 1993.

"Technological Change: The challenge to the audio and music industries" (written version of AES keynote address). Journal of the Audio Engineering Society, March 1997.

(with James Grunke, Ben Novak, Bruce Pennycook, Zack Settel, Phil Wiser, and Wieslaw Woszczyk). "AES White Paper: Networking Audio and Music using Internet2 and Next Generation Internet Capabilities." Journal of the Audio Engineering Society 47(4):300-310, April 1999. Presented (with Betsy Cohen and AES President Marina Bosi) to White House National Economic Council, December 1998. http://www.aes.org/technical/i2.html.

(with Yamaha's Mike Overlin). "Playing with Fire," Electronic Musician, May 2003, pp. 31-38 (http://emusician.com/ar/emusic_playing_fire/index.htm).
Professional References
References for work as testifying expert witness and software engineer from industry, academia, and the legal profession available on request.
Education
Ph.D., Stanford University, 1985
B. Mus., Oberlin, 1973