Medical Expert Witness - Anesthesiology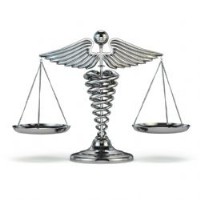 Joseph Barrows, MD, Inc.
3501 Jamboree Road, Suite 1200
Newport Beach
,
California
92660

(310) 993-4255

https://www.discmdgroup.com/physicians/joseph-barrows-md/
► Contact Joseph Barrows, MD, Inc.
Expert Witness
Litigation Support
Speaker
Joseph Barrows, MD is a Board Certified Diplomate of Anesthesiology with 15+ years of experience in practice along with Ambulatory Surgical Center management as a Medical Director with strong knowledge of Venous Thromboembolism/Deep Vein Thrombus (VTE/DVT) protocols, prophylaxis, and treatment.
Services
Dr. Barrows offers the following services:

Proven expertise in performing anesthesia in plastic, spine, and orthopedic surgeries. Skilled in providing quality and appropriate anesthetic care, fostering physician relations, and establishing an accurate and safe anesthetic plan for the most complex of surgeries. Expertise in promoting high standard of healthcare, conducting Quality Assurance and Performance Improvement (QAPI) programs, executing clinical education programs, and integrating research evidence to inform safe clinical practice.

Areas of Expertise

• File Review & Preparation
• Clinical Governance & Leadership
• DVT/VTE protocols & prevention
• Airway Management
• Medical Policy & Procedure
• Medication Administration
• Diagnostic Investigation
• Professional Relationship Building
Areas of Expertise
Airway Management
Anesthesiology
Capnography
Diagnostic Investigation
Drugs and Narcotics
Malignant Hyperthermia (MH)
Malpractice
Medical
Medication Administration
Sedation
Spinal Surgery
Surgery
Additional Expertise:

File Review & Preparation; Clinical Governance & Leadership; DVT/VTE Protocols & Prevention; Medical Policy & Procedure; Professional Relationship Building. Capnography, DVT
Areas Served
Nationwide
Joseph Barrows, MD, Inc. in the Social Networks

LinkedIn
Professional Experience
DISC Sports and Spine Surgery Center, Newport Beach, CA, 2011 to Present
Medical Director Director of Anesthesia Board of Directors
Define and deliver quality and appropriateness of medical care with a focus on maximizing patient safety. Organize and steer standing medical staff meetings on designated committees to discuss innovative ideas for medical process improvement while serving as a medical leadership representative. Plan and conduct clinical peer review and design strategic policies and procedures to achieve organizational objectives.

Identify and resolve physician relations and behavior/impairment issues as well as clinical patient complaints to ensure smooth delivery of healthcare services. Deliver performance improvement guidance to entire staff at Ambulatory Surgical Center.
•Achieved zero infections or VTE/DVT issues through outstanding medical
service delivery.
•Provided strategic leadership to a team of employees and encouraged them to
achieve set goals.
•Contributed to an effective decision making process as a board of director and
board member of the Medical Executive Committee (MEC).
Licenses
Medical license, State of California
Medical license, State of Hawaii
Legal Experience & Services
Medical Expert for both Plaintiff and Defendant.
Affiliations
Member of the American Medical Association
Facility Member of the Ambulatory Surgical Center Association
Qualifications
Anesthesia Residency, Boston University Medical Center, Boston, MA
Surgical Internship, St. Barnabas Medical Center, Livingston, NJ
Education
Doctor of Medicine (MD)
Saba University School of Medicine, Netherlands
Bachelor of Arts – Biology (BA)
Kean University of New Jersey