Entertainment Industry Expert Witness & Litigation Support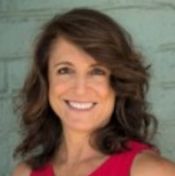 Kathryn Arnold
9200 Sunset Bl.
Ste. 1200
Los Angeles
,
California
90069

(323) 610-2029

https://www.theentertainmentexpert.com
► Contact Kathryn Arnold
Expert Witness
Forensic Expert
Litigation Support
Speaker
Kathryn Arnold, an award winning film producer and executive with more than 20 years of experience in production, acquisition, distribution, international sales and gap financing. Extensive experience in development, packaging and financing, working with talent agents, production crew, distribution executives, investors, lawyers. Ms. Arnold has produced six feature films and directed a documentary on the iconic band Earth Wind & Fire. She worked in Corporate Sponsorship, Commercials, Product Licensing, Corporate Relations and Product Placement. Kathryn has served on over 6 dozen litigation cases.
Services
Kathryn Arnold can advise on a broad array of issues including: loss of wages, financial forecasting, economic damage analysis, intellectual property rights, copyright issues, likeness usage, chain of title, hiring probabilities, new media, licensing, contracts, business practices, and contract issues as these relate to entertainment industry standards.

She provides advisory and consulting services on film, television and media development and production created from magazine articles, books, life rights, images and other intellectual and copyrighted property. In addition, she can provide findings on motion picture sales, distribution, and royalties.

She relies on her strong and extensive hands-on experience, training and education in delivering clients with reports, findings and information to achieve responsible results in their cases. Experience with deposition and trial testimony.

Ms. Arnold also provides consultant services to attorneys, financiers, investors, production companies, international sales organizations in all areas related to entertainment industry practices and standards.
Litigation Support Services

Kathryn Arnold serves as an expert witness on cases involving loss of wages claims, economic damage, economic forecasting, chain of title, breach of contract, partnership disputes and intellectual property rights issues as they relate to the entertainment industry.
Areas of Expertise
Additional Expertise:

International Film Sales, Motion Picture Distribution.
Profile
Kathryn Arnold's career has straddled the Studio system and Independent Film worlds, as well as Corporate Sponsorship Programs. Starting out as an executive at The Maltese Companies, Arnold developed and produced television and feature projects financed by Wall Street ad agencies. She oversaw the production of "Pound Puppies", an animated feature produced with Kushner Locke, "Mutiny on the Bounty" for television, directed by Robert Altman, and was a staff researcher/writer on "Manhunt Live", a reality based crime show for ABC.

At The Guber-Peters Entertainment Co. Ms. Arnold was involved in the development of feature films, with the company that produced "Rain Man" and "Batman". She was the Assoc. Producer on "Pizza Man", written and directed by Jonathan Lawton of "Pretty Woman" fame, and procured the financing and co-produced "The Webers' Fifteen Minutes" with Jennifer Tilly and David Arquette.

Arnold then began her partnership with Louis Venosta. Venosta who wrote and co-produced the Mel Gibson romantic comedy, "Bird on a Wire", as well as the Tri-Star release, "The Last Dragon". They launched Venosta's directing career, with the highly acclaimed feature short film "The Coriolis Effect" which won the 1994 Venice Film Festival.

Arnold went on to produce "Nevada", starring Amy Brenneman, Gabrielle Anwar, Kirstie Alley and Angus Macfadyen, was the Executive Producer on "Façade", starring Eric Roberts and Angus Macfadyen, and "The Velocity of Gary" with Vincent D'Onofrio, Salma Hayek, Thomas Jane, and Ethan Hawke.

She launched Cineville International's foreign sales division in Cannes of 1997, and handled foreign sales, acquisitions, and gap financing, in addition to packaging and production responsibilities.

Arnold then produced "Cowboys and Angels", starring Adam Trese, Mia Kirshner and Radha Mitchell. The highlight of 2000 was writing and directing "Shining Stars": "The Official Story of Earth", "Wind & Fire", a documentary film based on the electric and legendary band, released on DVD and Television Internationally in 2001.

Using corporate sponsorship skills and acumen received while working with the Los Angeles Olympic Organizing Committee, Arnold worked with Internet Studios, and raised close to $500,000 in a 6 week period for the Sundance Online Film Festival. She then worked with Infinity, Inc, producing and hiring for corporate videos, direct marketing pieces and events for National Corporations. Woven in, Arnold produced and production managed commercials for well-known brands such as Certs.

Currently, Arnold consults with European and American based production companies on packaging and film financing, and serves as an expert witness on cases involving loss of wages claims, economic damages, economic forecasting, chain of title and intellectual property rights issues.
Areas Served
All States
Kathryn Arnold in the Social Networks

Twitter

LinkedIn
Professional Experience
Ms. Arnold has over 20 years of hands on experience in the film production and distribution arenas. Having produced, directed and overseen the production of over 6 feature films, dozens of corporate videos, commercials and events, as well as working in both the studio and independent film environment, Ms. Arnold understands the inner workings of the entertainment industry, its hiring practices, business development and the economic complexities and nuances involved in a world that very few understand. Working closely with each client, she brings the full benefit of this valuable experience to bear on the client's unique case.

Ms. Arnold knows what it takes to conduct investigations quickly, discretely and cost-effectively. An extensive rolodex and diverse background give Ms. Arnold an insider's view of this mercurial business and she knows exactly what to look for in employment and earnings history, gross revenues and profit and loss statements, and where to point to in determining the validity of a loss of wages/economic damages claim.
Legal Experience & Services
Kathryn Arnold has been retained as an expert witness and consultant on close to 6 dozen cases, with plaintiffs and defendants, such as actors, writers, directors, on-air personalities, producers, spokespersons, production crew, production/distribution companies, and other entertainment related personnel and corporations.

She has provided expert reporting, expert testimony, expert opinion evidence, financial forecasting and referrals for clients on cases involving persons in the entertainment industry who had loss of wages and economic damage claims from disfigurement, personal injury, health concerns, wrongful death, wrongful termination, breach of contract, partnership disputes and copyright infringement.

Case list upon request.
Affiliations
Los Angeles Venture Association
Provisors
Awards & Honors
UNIDO-CARIBBEAN Partnership for the Creative Audiovisual Industries: Cinematic & Entrepreneurial Motivation Award
Winner of the Venice Film Festival, Best Short Film 1994
Winner of the Crystal Heart Award at the Heartland Film Festival 2001
Billboard Top 5 Video ("Shining Stars: The Official Story of Earth, Wind & Fire")
Seminars & Training
Facilitator for UNIDO-CARIBBEAN Partnership for the Creative Audiovisual Industries
Trainer and Course Leader for AttorneyCredits.com in their program for Continuing Legal Education
Frequent keynoter, speaker and seminar leader for American Film Institute, Women in Film. Keynotes focus on business development, film financing, and personal empowerment
Frequent commentator and industry expert for Bloomberg West, CCTV, CNBC, Al Jazeera, NPR/Marketplace
Publications
"The Entertainment Industry — Points to Consider When Evaluating a Case" Text Course for www.attorneycredits.com
Professional References
Michael P. Verna
Bowles & Verna LLP
(925) 935-3300

"Kathryn is the person you want on the stand when dealing with economic damages/loss of wages in a case in the entertainment industry. Her testimony was on point, clear and her wealth of knowledge and experience gave great credibility to her opinion." Michael Verna

The Law Firm of Schumann, Rallo & Rosenberg LLP
Tiffany Ly, Esq. (714) 850-0210

"Kathryn provided excellent ideas and insight into the entertainment industry which we used to our advantage in the case. She was knowledgeable and thorough. In addition, she was a pleasure to work with. She was professional, courteous and prompt in her responses to our request for assistance. She was a gem to work with." Tiffany Ly

Further references upon request.
Education
Ms. Arnold holds a BA in Economics and French from UCLA and the University of Paris. Ms. Arnold also regularly attends professional training sessions, both as a student and instructor maintaining certifications by obtaining continuing education in film finance, distribution, public speaking, NLP training, business development and leadership training.
Articles Published by Kathryn Arnold