Expert Witness for Data & Database Technologies, Cloud Computing Case Review & Mapping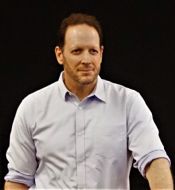 Kent Stern - CodeCenters International
433 Plaza Real
Suite 275
Boca Raton
,
Florida
33432

(954) 426-4248

https://www.codecenters.com
► Contact Kent Stern - CodeCenters International
Expert Witness
Forensic Expert
Litigation Support
Speaker
CodeCenters provides in-depth technical case review, auditing and expert testimony to ensure all questions dealing with Data, Databases and all aspects of its use and security are identified.
The data and technical experts at CodeCenters International have the law enforcement, security and data auditing experience to take the stand (literally). As we know, simplifying complex technical issues such as evidence processing procedures, data reclamation and network topologies for a jury is sometimes difficult, if not almost impossible.
As technical and security instructors with years of public speaking and training experience, our experts can add the needed testimony to your courtroom presentation.
Services
Today, technical cases involving financial crimes are more than preserving and processing data on a stand-alone computer, it's understanding enterprise systems that span jurisdictions, borders and vast warehouses of constantly changing data. Defining how data is used, stored and transmitted is paramount to a strong case, no longer are statement such as "She sent an e-mail" or "The records were stored securely" sufficient to pass as factual when presented to an educated jury. CodeCenters has the experience and experts to solve any issued related to data and it's use.

Areas of Expertise for Cases Auditing and Review Related to:
• Financial cases dealing with the use of e-mail, the manipulation of data, storage of data or data Security
• The Passing of Electronic Data Communications, e-mail security and non-repudiation
• Credit Card and Identity Theft and the use of the information across networks
• Data repository theft and breach of data warehouse information
• Expert Technical Review and testimony for IBM Cloud, Azure Cloud, Amazon Cloud (AWS) and Google Cloud Services
• HIPPA, SOX, PCI and other regulatory computer based data compliance issues
• Data Security, Data Architecture and Data Flow Analysis
• Malware and ransomware security issues
• Issues dealing with the lapse of data security or lack thereof

A simple call is all it takes to get started.
We can schedule a call at your convenience to go over our available services and to see if they are the right choice for your case. There is no charge for the initial consultation and if our services are needed, we can work with your team to ensure the project tasks fit within any financial or time constraints the case may have.
Areas of Expertise
Cloud Computing
Cloud Systems
Computer
Computer Crime
Computer Failure
Computer Forensics
Computer Systems
Corporate
Criminal
Data Communication
Data Recovery
Data Security
Databases
Due Diligence
Financial
Financial Analysis
Fraud
Software
Software Development
Software Failure
Technology
Website Design
Websites
White Collar Crime
Wireless Communication
Additional Expertise:

AML/CFT Crimes, Money Laundering and Financial Crimes, Data Analysis, Corporate Data Security, Big Data Security, Data Security.
Profile
From our start in 1986, we have taken the lead in our business methods and technical auditing services. Our strategy has been to grow with the company and make a long-term relationship with your business. Our past clients are a testament to our expertise and our successful projects that are on time and on budget are a dedication to our quality.

Kent Stern is the Director and Lead Data Mining Security Architect for CodeCenters International. For the last 30 years, his work has focused on data architecture, pre and post incident/attack reconciliation, AML auditing and expert witness services. He leads an international team of data scientists, analysts and network experts that drive data innovation forward.
Consulting Practice
United States, European Union, UAE, India
Kent Stern - CodeCenters International in the Social Networks

LinkedIn
Licenses
Certified Anti-money Laundering Specialist (CAMS)
CAMS - FI (Financial Crimes Expert)
Certified Information Systems Security Professional (CISSP)
Microsoft Certified Trainer (MCT)
IBSTPI Certified Technical Trainer (CTT)
Microsoft Certified System Engineer (MCSE+I)
Microsoft Certified Database Administrator (MCDBA)
Microsoft Certified Solutions Developer (MCSD)
Microsoft Certified IT Professional (MCITP)
Affiliations
Association of Certified Anti-Money Laundering Specialists
The International Information System Security Certification Consortium, (ISC)²
Publications
Deep-Dive Anti-Money Laundering AML/CFT for Banking & Finance
AML/CFT - Anti-Money Laundering Typology Modeling for Financial Transactions
Understanding the Initiation of Projects within Cyber Insider (CINDER) environments: CINDER Threat Detection using Packet Analysis
Obtaining Actionable Intelligence for CINDER Threat Detection using DMX Mining Models (Data Mining Extensions)
Writing MDX Queries & Building Calculated Members - Lab Based Training for Transaction and Finance Cube Analysts and Auditors
Working Glossary of Key Information Security Terms & Acronyms for STIG, AML & BSA Auditors