Damages Expert Witness - Insurance and Commercial Disputes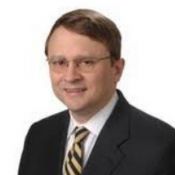 Key Coleman, CPA, CFA
Serving Clients Nationwide from
Philadelphia
,
Pennsylvania
19026

(215) 779-5452

https://lefcg.com

Send an email
Expert Witness
Forensic Expert
Speaker
Key Coleman analyzes damages and performs forensic accounting in the context of commercial disputes.
Key is Executive Director and Founder of Litigation Economic & Forensic Consulting Group LLC (LEFCG). His firm is located in Greater Philadelphia, Pennsylvania, but his practice is nationwide. Key frequently works in the insurance or reinsurance industry and is often called upon to testify regarding his expert opinions.
Prior to forming his own company, Key served clients in this same capacity at well-known accounting and consulting firms for more than 22 years (beginning at PwC, where he served clients 11 years and rose to the level of Partner). Before his consulting career, Key worked for an insurance company for more than 8 years in reinsurance, underwriting and operations.
By understanding the inner workings of insurance companies (including the disciplines of accounting, claims, underwriting and reinsurance) as well as the workings of their service providers (agents, brokers, reinsurers, managing general agencies (MGAs) and TPAs, Key is uniquely able to provide special insights to his clients.
Key is a CPA licensed in Pennsylvania, a CFA charterholder, a Chartered Property & Casualty Underwriter (CPCU) and an Associate in Reinsurance (ARe). In addition, he earned an MBA in Finance and a BA in Economics. Key is a prolific writer and speaker on issues impacting the insurance industry and is often quoted in the insurance industry trade press. In 2017, Key was interviewed by A. M. Best TV.
Services
Key serves as a damages expert in commercial disputes. He analyzes the underlying documents relating to each matter and determines damages (if any) based upon his knowledge, skill, education, experience and training. He issues expert reports and is often asked to testify relating to his opinions.
Litigation Support Services

Key Coleman performs damages analysis in general commercial disputes, and is not tied to a single industry. He is available to travel nationwide and frequently works with clients as far away as California. Key's out-of town clients are pleased to learn that he is as comfortable being deposed by video teleprompter, as he is in person.
Areas of Expertise
Additional Expertise:

MGA Disputes, TPA Disputes, Policyholder Disputes, Agent and Broker Disputes, Reinsurance Damages, Reinsurance Disputes, Errors & Omissions (E&O), Directors & Officers (D&O), Subrogation, Force Placed Insurance, Commercial Damages, Force Placed Insurance.
Consulting Practice
Nationwide (all states)
Key Coleman, CPA, CFA in the Social Networks

LinkedIn
Professional Experience
Accounting and Consulting Firms - 22 years
Insurance/Reinsurance Company - 8 years
Licenses
CPA - Certified Public Accountant licensed in Pennsylvania
CFA - Chartered Financial Analyst charterholder
CPCU - Chartered Property & Casualty Underwriter
ARe - Associate in Reinsurance
Legal Experience & Services
Key has testified on numerous occasions.
Affiliations
AICPA
ARIAS
CFA Institute
CFA Society of Chicago
CPCU Society
Publications
Key is a speaker, commentator and writer addressing critical issues facing the industry, having been quoted in numerous periodicals including: Best's Review, Business Insurance, Global Insurance Bulletin, Inside Mortgage Trends, National Underwriter, Reactions, Risk and Insurance and Risk Management Magazine. In addition, he was interviewed by A. M. Best TV relating to the impact of climate change in the insurance industry. His articles have appeared in AIRROC Matters, Business Insurance's Industry Focus, the ABA's Coverage magazine, Captive Insurance Company Reports, Risk Management Magazine, Risk and Insurance, PwC's Insurance Digest and The Legal Intelligencer.
Education
MBA - Finance
BA - Economics