Chemical Expert and Consultant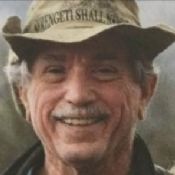 KHB Consulting Services
1889 Maple Avenue, Suite N-3
Evanston
,
Illinois
60201

(847) 475-2755

www.khbconsulting.com
► Contact KHB Consulting Services
Expert Witness
Forensic Expert
Litigation Support
Speaker
KHB Consulting Services provides chemical expert witness and consulting services to attorneys and other legal professionals for the following areas of expertise: household chemical products, industrial chemicals, chemistry, chemicals, paint & coatings, adhesives, cleaning products, hazardous materials, aerosols, labels/warnings, laboratory testing & analysis, product liability, solvents and fumes, flammability, chemical explosions, chemical accidents, chemical fires.
Services
At KHB Consulting Services, our expert witness services include: case file review; research; site inspections; laboratory testing and analysis; reports; 'translation' of technical jargon into lay terms; deposition; testimony in court; case strategy based on experience with similar cases in the past.

Our areas of expertise include:

• Paint and Coatings
• Industrial Finishes
• Hazardous Materials
• Chemical Safety
• Labels & Warnings
• MSDS Review
• Laboratory Testing & Analysis
• Failure Analysis
• Paint/Coatings Product Defects
• Chemical Fires & Explosions
• Chemical Accidents
• Chemical Exposure
• Chemical Storage & Transportation
• Industrial Chemicals
• Household Chemicals
• Chemical Specialty Products
• Aerosols and Spray Products
• Cleaning Products
• Bleaches
• Lubricants
• Floor Coatings
• Wood Stains
• Varnishes and Clear Finishes
• Flammable Solvents
• Adhesives and Sealants
• Resins, Polymers & Binders
Litigation Support Services

KHB Consulting Services provides legal assistance and litigation support services. Dr. Kenneth Brown's ability as a communicator ensures that chemical and technical language is understood in commercial, marketing or lay language. Experience in industrial coatings, trade sale and consumer paints, adhesives, chemical specialty products, resins & polymers, and in their development, testing and production.
Areas of Expertise
Profile
KHB Consulting Services has been providing expert witness and consulting services to the legal profession and the insurance profession since 1994. Dr. Kenneth Brown has over thirty years industrial and academic experience in the fields of adhesives, coatings, paint, chemical specialty products, industrial chemicals, aerosols, cleaning products and many others. We provide services to both plaintiff and defense attorneys.
Areas Served
All States
Professional Experience
. Vice President of Technology at major adhesives company
. Director of Research and Development at major paint and coatings company
. Executive Director of Research and Testing Lab at Eastern Michigan University
. Consultant to industry with Northwestern University
. Teacher of organic chemistry at local universities
Legal Experience & Services
KHB Consulting Services assists attorneys at all stages of their litigation or preparation for litigation.

* Advise/consult for matters related to chemicals & products that contain chemicals
* Translate chemical jargon into easy-to-understand language
* Conduct reviews of case files
* Recommend what additional documents, information or materials are needed
* Conduct field site visits to investigate at the scene of accidents or incidents
* Can test or analyze products, chemicals or evidence if that is deemed necessary
* Write technical reports of preliminary findings
* Write final reports
* Prepare attorneys for taking depositions of other witnesses and experts
* Depositions
* Trial testimony
* Provide strategic direction based on past experience with similar cases
Affiliations
National Paint and Coatings Association (NPCA)
Federation of Societies of Coatings Technology (FSCT)
American Chemical Society (ACS)
American Society of Testing Materials (ASTM)
American Society of Quality Control (ASQC)
National Association of Corrosion Engineers (NACE)
Society for Protective Coatings (SSPC)
International Aerosol Congress
Spray Paint Committee of NPCA
Adhesives and Sealants Council
Wallpaper Association
Publications
1. R.P. Mariella and K.H. Brown, 2-Cyclopropylpyridine, J. Org. Chem., Vol. 34, No. 10, p. 3191 (1969)
2. K.H. Brown, The Acetylation of Amines, Dissertation Abstracts, Part B, p. 1440-B (1971)
3. R.P. Mariella and K.H. Brown, The Diacetylation of Amines, J. Org. Chem., 36, 735, (1971)
4. R.P. Mariella and K.H. Brown, A Novel SN1 Displacement: The Reaction of Tertiary Amines with Acetic Anhydride, Can. J. Chem., 49, 3348, (1971)
5. R.P. Mariella and K.H. Brown, Concerning the Cleavage of Tertiary Amines with Acetic Anhydride, Can J. Chem., 51, 2177, (1973)
6. A. Ravve, G. Pasternack, S.B. Radlove and K.H. Brown, The Synthesis of Photocrosslinkable Polymers by the Knoevenagle Reaction, J. Polymer Science, Chemistry Edition, Vol 11, 1733-1752 (1973)
7. K.H. Brown, Sol B. Radlove and A. Ravve, "Photopolymerizable Compositions Prepared from Beta-Hydroxy Esters and Polyitaconates", U.S. Patent 3,804,735 (1974)
8. K.H. Brown, Sol B. Radlove and A. Ravve, "Photopolymerizable Compositions Prepared from Beta-Hydroxy Esters and Polyitaconates", U.S. Patent 3,847,770 (1974)
9. K.H. Brown, Sol B. Radlove and A. Ravve, "Stabilized ethylenically Unsaturated Beta-Hydroxy Esters prepared from Polyepoxide and Acrylic or Methacrylic Acid", U.S. Patent 3,872,162 (1975)
10. A. Ravve, T. Jondahl, G. Pasternack, K.H. Brown, "Photopolymerizable Ethylenically Unsaturated Compounds Photoinitiated with Benzoyl Derivatives of Diphenyl Sulfide and an Organic Amine Compound", U.S. Patent 3,903,322 (1975)
11. K.H. Brown, Cure Rate of UV Curable Systems, Modern Paint and Coatings, September, pp 41-47, (1977)
12. A. Ravve and K.H. Brown, "Studies in the Photopolymerization of Some Beta-Substituted Ethyl Acrylates", J. Macromol. Sci-Chem., A13 (2), pp 285-293 (1979)
13. K.H. Brown and K.M.Wolma,"Method of Producing Silicate Binders and Coatings", U.S. Patent 4,290,811 (1981)
Professional References
Available upon request
Education
B.S. Chemistry, University of Illinois
M.S. Organic Chemistry, University of Minnesota
Ph.D. Organic Chemistry, Loyola University of Chicago