Vocational Evaluation, Rehabilitation, Life Care Planning & Expert Witness Services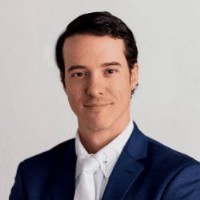 Kincaid Wolstein Vocational & Rehabilitation Services
One University Plaza
Suite 302
Hackensack
,
New Jersey
07601

(201) 343-0700

https://www.kwvrs.com/
► Contact Kincaid Wolstein Vocational & Rehabilitation Services
Expert Witness
Litigation Support
Speaker
Kincaid Wolstein Vocational & Rehabilitation Services provides Employment Capability and Earnings Capacity Evaluation and Life Care Planning. Earning Capacity Studies include transferable skills analysis, labor market surveys, pre-injury and post-injury earning assessments, and life care planning. Extensive experience in vocational rehabilitation, public, non-profit and private sectors. Vocational evaluation experts with integrated capabilities in earning capacity analysis and life care planning for long-term medical needs.
Services
Kincaid Vocational & Rehabilitation Services provides the following services and capabilities:

- Earning Capacity Analysis
We provide an objective measure of an individual's diminished earning ability and access to the labor market following personal injury. Local market data is utilized in making a realistic determination of post-injury earning potential.

- Life Care Planning
Life care planning is an important component of the expertise our firm brings to personal injury litigation. This process assesses the lifetime health, education and rehabilitation needs of parties suffering catastrophic injury, and then projects the costs of meeting those needs.

- Vocational Testing and Evaluation
Our analysis of employment and earning capacity provides attorneys with reliable, individualized hard data for negotiating appropriate awards in personal injury cases and determining spousal earning capacity in divorce cases.

- Personal Injury Impacts
In lawsuits involving personal injuries, we provide unique value by constructing a complete picture. Determining earning potential is only the first step in assessing damages and costs. Injured parties typically face ongoing costs for lifelong care and special needs for rehabilitation.

- Matrimonial Matters
Divorce proceedings can be expedited once each party's short- and long-term employability and earning potential are researched and evaluated carefully.
Litigation Support Services

Kincaid Vocational & Rehabilitation Services provides reliable, individualized hard data needed to:

* negotiate appropriate awards in personal injury cases
* determine spousal and childcare support in divorce cases

We also apply our vocational evaluation methodology effectively to a wide range of other litigation, including workers' compensation and medical malpractice lawsuits.
Areas of Expertise
Profile
Dan Wolstein, Ph.D., CRC, CLCP, PVE, CRV, IPEC, ABVE/F, LRC

Dr. Wolstein completed his doctoral studies in rehabilitation counseling and administration at East Carolina University and his master of science degree in rehabilitation counseling from Rutgers University (formerly the University of Medicine and Dentistry of New Jersey).
Areas Served
All States and beyond
Kincaid Wolstein Vocational & Rehabilitation Services in the Social Networks

LinkedIn
Licenses
Certified Rehabilitation Counselor (CRC)
Certified Life Care Planner (CLCP)
Professional Vocational Evaluator (PVE)
Certified Rehabilitation Vocationologist (CRV)
International Psychometric Evaluation Certification (IPEC)
Fellow of the American Board of Vocational Experts (ABVE/F)
Licensed Rehabilitation Counselor (LRC)