Construction Delay Damages and Standard of Care Expert Witness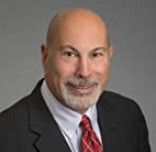 KMI International
7335 Lake Ellenor Drive
Orlando
,
Florida
32809

(407) 251-0550

https://kmiintl.com
► Contact KMI International
Expert Witness
Litigation Support
Speaker
Construction disputes can be complex, costly, and contribute to the overall delay of a project. KMI provides professional dispute resolution and litigation support services in the event a dispute becomes subject to legal proceedings. Our team approaches disputes on projects with comprehensive support to our clients to resolve disputes first at the project level and then, if litigation is required, through all phases of the litigation process. We have the credentialed expertise to provide clients with the confidence that directly influences outcomes when faced with a dispute.
KMI has provided complete, thorough, and precise technical analyses of numerous types of construction claims for owners, architects and engineers, contractors and subcontractors, sureties and construction attorneys. We have worked on a variety of projects that range upward of $3 billion, both nationally and internationally.
Services
KMI International was founded after years of witnessing projects fail. We decided there was a better way. Leading projects from the beginning, with quality people, proven processes, and agile mindsets allow us to ensure quality, exceptional outcomes for our clients and projects.
KMI is the right people, doing things the right way.
We are an employee-owned company (ESOP) founded in 1999 to deliver full-service project and construction management services to owners and developers. Our foundation of experience is guided by strong core values and led by credentialed industry experts.

Services include:
Troubled Project Assessment/Turnaround
Mediation Support
Expert Witness Testimony
Arbitration Support
Damage Analysis
Standard of Care
Schedule Delay Analysis
Construction Claims Analysis
Areas of Expertise
Construction
Construction Damage
Construction Delay
Construction Site Work
Errors and Omissions
Mega-projects
Additional Expertise:

Deposition & Witness Testimony; Arbitration and Mediation Support; Troubled Project; Troubled Project Turnaround; Construction Claims Evaluations; Schedule Delay Analysis; Labor Productivity Analysis; Acceleration Analysis; Delay and Cost Analysis; Change Order Management; Owner's Representative Standard of Care Exposure/Analysis; Construction Management Standard of Care Exposure/Analysis; Project Management Standard of Care Exposure/Analysis; Errors and Omissions/Premium Cost Analysis; Construction Defect Support.
Profile
John Manning has provided expert witness, litigation support, consulting and project management services on numerous multi-million-dollar projects in the United States and Internationally. He leads KMI International's Dispute Resolution & Support Services Team to assist Attorneys, Owners, Designers, and Contractors on a variety of dispute issues. Under John's leadership, KMI provides the detailed analysis and support to resolve complex issues in a comprehensive, timely and quality manner. John's leadership of the Dispute Resolution team ensures support is provided through all phases of the dispute resolution process by providing clear-cut, supported and objective opinions. A detailed approach to analyzing the root cause of a problem and presentations of cost and schedule issues, that demonstrate opinions based on industry standards is a cornerstone of John's focus and success in dispute resolution.
Areas Served
US and International
KMI International in the Social Networks

LinkedIn
Professional Experience
Mr. Manning is a professionally trained Construction Manager, with 45 years of experience in the engineering and construction industry who has worked throughout the Caribbean leading projects from concept to completion. He holds licenses as a Professional Engineer and the General Contractor in the State of Florida. His has expertise in Program Management, Project Management and Construction Management on programs and project with values up to $4B. He has provided expert reports for litigation support in standard of care and damage calculations. He has testified as an expert in both State and Federal Court.

Mr. Manning has provided a range of construction consulting services to owners across the United States, Caribbean, Middle East and Far East. He has expertise in practices and processes involved in the management of large complex projects. He furthered his real-world experience by being active in the Construction Management Association of America (CMAA) helping to write and update the Standards of Practice for Program Managers, Project Managers and Construction Manager. These standards help form the basis for what are considered industry standards for Construction Management practices. He has earned the CCM certification as a Certified Construction Manager by CMAA. John has presented numerous presentations to CMAA, ABA and other organizations on industry topics as detailed in his enclosed CV.

John has managed teams of professionals on large sections of billion-dollar projects. He has lead negotiations on the resolution of major issues on those projects. He has consulted with owners on issues on multiple major programs and projects. He has developed and led KMI's Project Management/Owner Representative services on multiple major programs and projects. In doing this he has put in place processes and executed services that included program/project budgeting, value engineering, master schedule development, contract administration for RFQ/bid/award processes, detailed bid analysis, cost estimating, quality assurance, project reporting, project cost status tracking, change order management, schedule analysis and tracking, claim analysis and negotiation, litigation support, project commissioning, FF&E management and project closeout processes.

Mr. Manning's Key Skills include: Construction Management Standards; Program/Project Management Standards; Claim Analysis and Negotiating; Dispute Resolution Processes; Predesign and Preconstruction Strategies and Processes.
Licenses
Professional Engineer, Florida (PE)
LEED Accredited Professional, Florida (LEED AP)
Certified Construction Manager, Florida (CCM)
Certified General Contractor, Florida (CGC)
Affiliations
Mr. Manning has been an active member in the Construction Management Association of America (CMAA) since 2004. This organization develops and trainings individual in the Standards of Practice for Project Management and Construction Management.

Some key points of his membership include:
Elected to the National Board for CMAA from 2014 to 2020
Achieved the Certification as a Certified Construction Manager which is achieved through experience, training, and testing. Member of the Standards of Practice Committee helping to review and write industry standards.
Member of the Professional Development Committee helping to develop and rolling industry leading training for Construction Managers
Seminars & Training
CMAA Course Instructor 2008 – 2018
Course Name: "Professional Construction Management Course"
a. Professional Practice
b. Program Management
c. Project Management
d. Contract Administration
e. Time Management
f. Building Information Modeling (BIM)
g. Quality Management
h. Sustainability
i. Cost Management & Value Engineering
j. Safety & Risk Management

Speaking Engagements:

Presentation – "It's All in a Name: PM, CM – What Do You Do?"
2021 ABA Forum on Construction Law Conference – Co-Presenter

Presentation – "Lessons Learned from Managing Millions of Dollars of Private Construction Projects"
2019 CMAA National Conference – Co-Presenter

Presentation – "Contractor Default and Bond Claims – Helping the Owner Survive"
2018 CMAA Symposium - Panelist

Presentation – "Going Mobile – Improved Construction Reporting and Documentation Processes"
2017 CMAA Capital Symposium - Panelist

Presentation – "You have been Subpoenaed to Testify Now What?"
2017 CMAA Florida Chapter presentation - Panelist

Presentation – "The Professional CM and Safety"
2016 CMAA National Convention -Panelist

Presentation – "How to Triage a Troubled Project"
2016 CMAA National Convention – Panelist

Presentation – "Lessons Learned in Turning Around Troubled Projects"
2016 CMAA Capital Symposium Panelist

Presentation – "Are your Risk Management Practices Sufficient for the Life of The Project"
2014 CMAA National Convention - Panelist

Presentation - "Construction Litigation – ARE YOU Prepared??"
2013 CMAA National Convention – Moderator

Presentation – "Construction Management: Proactive Leadership"
2012 CMAA National Convention – Co- Presenter

Presentation – "The Construction Manager as a Facilitator in Dispute Resolution"
2011 CMAA National Convention – Co-Presenter

Presentation – "Managing the LEED Process as a Construction Manager"
2010 CMAA National Convention - Co-Presenter

Presentation – "Going Green to Get the Gold – without Legal Downsides"
2009 CMAA National Convention - Co-Presenter

Presentation – "Building an "A" Team"
2008 Commercial Construction Show – Co-Presenter

Presentation – "Escalation of Construction Costs"
2007 Commercial Construction Show – Panelist
Publications
Article - "The Keys to Good Value Engineering in the Hospitality Industry"
June 2008– Hospitality Construction

Book – "Prevent and Turnaround the Troubled Construction Project – A Guide for Owner Developers"
Published in January 2019

White Paper – "It's All in a Name: PM, CM – What Do You Do?"
Published in 2021 by American Bar Association
Professional References
Claramargaret Groover cgroover@beckerlawyers.com
Becker Poliakoff
111 N. Orange Avenue, Suite 1400
Orlando, FL 32801
(407) 215-9699

Frank Hild: fjh@martinhild.com and Greg Martin: gsm@martinhild.com
Martin Hild, P.A.
555 Winderley Place, Suite 415
Maitland, FL 32751
(407) 660-4488

Jordan Nadel jordan@markmigdal.com
Mark Migdal & Hayden
80 SW 8th Street, Suite 1999
Miami, FL 33130
(305) 374-6624
Education
University of Florida
Master of Science in Engineering

Texas A&M University
Bachelor of Science in Civil Engineering