Legal Translation, Interpretation and Litigation Support Services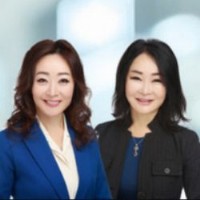 Ko & Martin
360 West Avenue 26
Suite 316
Los Angeles
,
California
90031

(213) 999-7848

https://komartin.com
► Contact Ko & Martin
Expert Witness
Forensic Expert
Litigation Support
Speaker
Ko & Martin is a language service group that offers a broad array of language services. We are certified court interpreters for trials, depositions, arbitrations, mediations, witness preparations, attorney-client consultation and provide certified translation of documents. We are also highly qualified simultaneous conference interpreters for business conferences, symposiums and entertainment, media events and more.
Services
Ko & Martin offers the following services:

Certified Court Interpretation
- Trials
- Depositions
- Hearings
- Arbitrations
- Mediation
- Settlement Negotiation
- Witness Preparation
- Expert Witness (Check Interpreter)

Certified Document Translation
- Complaints
- Pleadings
- Judgment
- Declarations
- Affidavits
- By-laws
- Contracts/Agreements
- Trademark Registrations
- Corporate Reorganization Plans
- Other Documents for Court Proceedings

Simultaneous Conference Interpreting
- Trade Conferences
- Symposiums
- Multinational Board Meetings
- Research and Educational Institution Programs
- Government Agencies Campaigns
- International Corporation Meetings
- Non-profit Organizations Events

Other Services
- Celebrity Interviews
- Voice-over
- Transcription of audio/audiovisual material
- Subtitling
- Cultural and language consultation
- Delegation Escort
- Website Localization
- Promotional Materials
- Cross Cultural Communications
Areas of Expertise
Additional Expertise:

Korean Translation, Japanese Translation, Cantonese Translation, Mandarin Translation, Chinese Translation.
Profile
Ko & Martin began as with combined expertise and energetic drive of Soomi Ko, a California Certified Court Interpreter in Korean and Lingling Martin, a California Certified Court Interpreter in Mandarin Chinese. Together their experience in interpreting and translation expands over 25 years. During their tenures as certified interpreters and translators, Soomi Ko and Lingling Martin have provided language services for over 2,000 cases in all areas of law including, but not limited to domestic and international business, technology, patent, antitrust, real estate, finance and securities, employment, entertainment and media, education, insurance and international trade.

Soomi Ko and Lingling Martin have worked as both the primary interpreter and the check interpreter and have provided certified document translation services for many patent litigations involving complex technologies, such as circuit driving of LCD panel televisions, mobile telephone source code, computer storage source code, LED, semiconductors, LCD TFT, CPU heat dissipating technology, etc. Soomi Ko and Lingling Martin frequently travel domestically and internationally to assist in witness preparations, depositions and trials. They have gained many satisfied clients who have complete confidence in their expertise and integrity.

In addition to our lead interpreters Soomi Ko and Lingling Martin, Ko & Martin is supported by a group of highly qualified interpreters who were selected based on their performance. Our interpreters and translators are equipped with various technical backgrounds and expertise. Our clients in return receive the very best language support. We strive to create a level playing field for limited-English speakers participating in the legal system and facilitate cross-cultural communications in business and academia.
Areas Served
All States and Worldwide
Ko & Martin in the Social Networks

Twitter

LinkedIn
Professional Experience
SEC Investigations, Enforcement Actions and Private Civil Litigations against Chinese Companies Publicly Traded in the U.S.
United States vs. AUO Optronics – Antitrust trial
Commonwealth Scientific and Industrial Research Organization (CSIRO) vs. Acer Inc., Acer America Corporation, Acer America Holding Company, Boardwalk Capital Holding Company, and Gateway Inc.
Air Cargo Shipping Services Antitrust Litigation – Class action naming 46 airlines as defendants
TFT-LCD (Flat Panel) Antitrust Litigation – Class and civil action naming 24 manufacturers and their affiliates
U.S. Department of Justice Antitrust Investigation of Chi Mei Optoelectronics (CMO)
Danone Corp vs. Wahaha et. al. – High Profile International Trademark Dispute and Unfair Business Practice suit
Apple vs. Samsung – Patent Infringement Case
Click Entertainment vs. JYP Entertainment, JTune Entertainment, Ji Hoon Jung (Rain) et. al.
Department of Justice antitrust investigation of air cargo price irregularities of Asiana Airline Antitrust
Positive Technologies Inc. vs. LG Phillips LCD Co., Ltd et. al - Patent Infringement Case
Rain Corporation vs. Ji Hoon Jung aka "Rain" et al - Trademark Infringement
L.A. Printex Industries, Inc. v. Samsung America, Inc., et al - Copyright Infringement involving textile print
Kyung Joon Kim vs. United States of America - Forfeiture / Penalty Case
DAS vs. Kyung Joon Kim - Breach of Contract
Extradition of Kyung Joon Kim - Investment Embezzlement Case
Affiliations
American Translators Association
National Association of Judiciary Interpreters and Translators
Korean Professional Interpreters Association
California Federation of Interpreters
Translators Association of China
Qualifications
California State Certified Court Interpreter
U.S. Federal Court Approved Interpreter
U.S. State Department Contract Interpreter
Professional Conference Interpreter
Certified Translator
Registered with the U.S. District Court, Central District of California
Registered with the Superior Court of California, Los Angeles County
Registered with the Superior Court of California, Orange County
Texas State Licensed Court Interpreter
Washington State Certified Court Interpreter
Delaware State Approved Court Interpreter
Professional References
"Without hesitation I can say that Ms. Ko is the most talented Korean interpreter and translator that I have had the pleasure to retain. Intellectual property litigation is often fraught with extremely technical terminology that generally presents issues for foreign interpreters and translators. Ms. Ko's vast vocabulary and familiarity with technical terminology have consistently permitted her to excel with precision and accuracy in interpretation and translation. As a result of her friendly demeanor and great personality, working with Ms. Ko is also a pleasure. In short, Ms. Ko has a proven track record in highly technical litigations and she is always my first choice for any Korean interpreter or translator needs."
- Jamie B. Beaber • Steptoe & Johnson LLP

"I have retained Ms. Martin for translation and interpretation services in numerous high stake lawsuits, ranging from commercial cases in the Complex Litigation Department of California State Court, to hi-tech patent infringement action in the federal district court, and Section 337 investigation in the U.S. International Trade Commission (ITC). My clients and I have always appreciated her superb language skills, high-standard professionalism and warm personality and will recommend her services to anyone in need without reservations."
- Tony D. Chen, Partner at Caywin Law Group, Former Partner at Sheppard Mullin Richter & Hamptom LLP and Former Partner at Bingham McCutchen LLP