Real Estate Expert Witness: Broker Conduct, Realtor Ethics, Standard of Care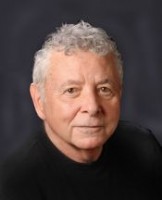 Larry Lowenthal
5000 SW 25th Boulevard
Suite 3103
Gainesville
,
Florida
32608

(352) 372-2135

www.RealWitness.com
► Contact Larry Lowenthal
Expert Witness
Forensic Expert
Litigation Support
Speaker
Larry Lowenthal is an experienced real estate broker and expert witness who is retained by both plaintiff and insurance defense attorneys in Florida and nationally for lawsuits wherein real estate brokers are charged with malpractice, failure to disclose latent defects, negligence, dishonesty, deceptive conduct, plus violations of real estate licensing laws and/or the Realtor Code of Ethics.
He is also retained to help in disputes over commission disputes and procuring cause; "Who earned a real estate commission?"
Larry has testified at many depositions and trials.
Services
Depending upon the facts and the law, Larry works for plaintiffs and defendants, and testifies at depositions and trials.

Larry will:

1. Carefully analyze the evidence to determine what may have gone wrong, how, when, and identify who was responsible.
2. Prepare a defensible opinion or affidavit that clearly explains his determination.
3. Inform an attorney about the nature of evidence yet-undiscovered that can strengthen the case.
4. Create probing questions for retaining counsel to use at depositions and trial.
5. Evaluate opposing counsel's strategies, claims, and charges.
6. Evaluate retaining counsel's strategies, claims, and charges -- the theory of the case. (Maybe the parties should settle.)
7. Help prepare for depositions and trial -- even create graphic exhibits.
8. Offer a private, undiscoverable, pre-trial opinion as a consulting expert.
9. Present the crucial facts in a clear, friendly, understandable way to juries and judges...like a teacher.
Litigation Support Services

Drawing upon his many years of creative advertising experience, Larry can create trial graphics that are simpler and more effective and direct than many in the trial graphics business are capable of.
Areas of Expertise
Advertising
Broker Fraud
Commercial Real Estate
Ethics
Litigation
Malpractice
Professional Responsibility
Real Estate
Real Estate Disclosure
Real Estate Malpractice
Additional Expertise:

Procuring Cause; Duty to Disclose Latent; Known Material Facts; Statutory Duties, Broker Malpractice, Commission Disputes, Realtor Ethics.
Profile
Larry is very good at organizing, understanding, and evaluating complex details in order to unravel an answer to the key question that hangs over most complaints and legal actions -- Who Did What to Whom? He does this, in part, by putting aside that which is irrelevant and closing in on the core facts.

Larry is gets to the simple heart of a case, then presents and clearly explains his opinion to retaining counsel, the judge, and jury. Larry made hundreds of persuasive presentations over the many years when he was in the advertising agency business (his first career), when he branched into web site development, and later in General Real Estate.

After five years of teaching Business Writing to Adult Ed students at Broward College, he is at ease with chalk and a whiteboard.
Consulting Practice
All states. FYI, state license laws are very similar across the land, and the Realtor Code of Ethics is uniform in all states.
Larry Lowenthal in the Social Networks

LinkedIn
Professional Experience
Larry has been retained as an expert dozens of times since 2003 and testified at several depositions and trials. Attorneys and direct clients retained Larry to examine transactions and disputes in North Dakota, Ohio, Illinois, Michigan, Hawaii, West Virginia, Georgia, Pennsylvania, and in all corners of Florida.

Typical legal complaints address Failure to Disclose latent defects, Real Estate Broker Negligence and Malpractice, Procuring Cause (commission disputes), and violations of Professional Ethics.

Larry is also very familiar with Florida Statutes 475 and 61j2 and case law regarding the duties of real estate brokers and agents towards their clients, customers, and the public. Typically, these issues address disclosure, fairness, honesty, care, and diligence in the performance of actions. For other states, Larry obtains the statutes on line.

Larry, who earned his Florida real estate broker's license in the late ''70s, is experienced in the day-to-day business and intricacies of real estate transactions, and can relate to the emotions that can affect the conduct of the parties and their brokers.
Licenses
Florida Real Estate Broker License 0135802
Affiliations
From 1980 to 2017, Larry was affiliated with:
South Broward Board of Realtors
Florida Association of Realtors
National Association of Realtors
Qualifications
-- Hundreds of closed transactions, close to two thousand customers served

-- Past Chair, Grievance Committee, closely examined and carefully analyzed over 250 ethics complaints against Realtors.
Also filtered Requests for Arbitration. (Member at least 13 years.)

-- Former Member, Professional Standards Committee, sitting on ethics and arbitration hearing panels, which act as judge and jury. Arbitration hearings determine who is procuring cause. (8 years)

-- Past Member, Professional Standards Forum, Florida Association of Realtors, 2015 & 2007.

-- Convinced National Association of Realtors that false advertising about properties in MLS should be considered unethical, resulting in added Interpretation "Case #2-19: Deceptive MLS Information".

-- Former Member, Government Affairs Committee

-- Past Chair, MLS Committee (Multiple Listing Service)

-- Past co-vice-chair, Communications Committee

-- Former member, Standard Forms Committee, creating forms and contracts
Awards & Honors
Nominated for 2007 "Realtor of the Year" award
Nominated for Silver Medal, Broward Bar Association 
Silver Medal, American Advertising Federation (Broward chapter)
Seminars & Training
Hundreds of hours of continuing education covering Florida law, ethics, commercial real estate, relocation issues, commercial leasing, fair housing, financing, short sales.
Publications
Several articles and columns about Realtor Ethics and Broker Conduct for:

1. The South Broward Board of Realtors newsletter
2. About.com, a highly-popular web site
3. RealWitness.com (Larry's site)
Professional References
Available upon request.
Education
• Degree in Economics from The College, University of Chicago
• License course for Florida Real Estate Agents, then Broker's course (passed)
• License course for Florida Mortgage Broker exam. Passed (99), but never entered the business. License is lapsed
Articles Published by Larry Lowenthal
Violating the Code of Ethics Can Get You Sued
Realtors who ignore the Code of Ethics do so at their own peril. Angry buyers & sellers who believe they suffered financial damages because of a real estate agent are quick to instigate lawsuits to recover their alleged losses. Lawsuits can be costly in time, money, and reputation, and are always emotionally stressful. But prudent Realtors who learn and then abide by our Code of Ethics can avoid the mistakes, pitfalls, and temptations that lead other licensees to litigation nightmares.
Read Article