Epidemiology and Biostatistics, Testifying & Consulting Expert Witness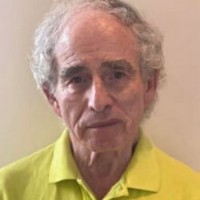 Lawrence S. Mayer, MD, PhD
22772 Azure Sea
Laguna Beach
,
California
92677

(949) 291-7027

https://www.iq.harvard.edu/people/lawrence-s-mayer
► Contact Lawrence S. Mayer, MD, PhD
Expert Witness
Forensic Expert
Litigation Support
Speaker
Lawrence S. Mayer, MD, MS, PhD is an independent scholar and a visiting fellow in Human Flourishing at Harvard University. He does consulting in epidemiology and statistics. He recently retired from being full-time professor at a variety of institutions including Princeton, Johns Hopkins, University of Pennsylvania, and Arizona State University. He has also held appointments at Stanford and the Mayo Clinic. He focuses on methods and models used in assessing risks. One of the few MD/PhD biostatistician-epidemiologists. He resides in Laguna Beach, California. He is currently leading a large Facebook group studying Covid 19 issues. It is made up of 5400 physicians and epidemiologists, 2000 of whom are frontline treating physicians in ICU's, L&D or ED's. It provides up to the moment reviews of critical articles in epidemiology and related science. No news articles, no gossip, no celebrities. Called COVIDNERDS in Facebook.
Services
Dr. Lawrence S. Mayer provides the following services:

Consulting, statistical analysis, data analysis, study review, model evaluation, valuation of epidemiological studies and clinical trials, meta-analysis, evaluation of causal content of epidemiological studies, review of medical records, report writing, etc. About half the projects are on Covid-19 issues.
Litigation Support Services

Dr. Lawrence S. Mayer also supports other clinical witnesses by helping them understand epidemiological and biostatistical issues.
Areas of Expertise
Additional Expertise:

Methodology, Adverse Events, Environmental Toxicology, FDA, Health Care Litigation, Medical Toxicology, Biostatistics, Sanity/Competency to Stand Trial.
Profile
Dr. Mayer is an independent consultant and scholar that holds the position of Research Fellow, Program in Integrative Knowledge and Human Flourishing, Harvard University. He has been a full-time tenured professor with appointments in statistics, biostatistics, epidemiology, biomedical informatics, public health and medicine (psychiatry). He held various titles including Professor at Arizona State University, (Part-time) Professor, Bloomberg School of Public Health and School of Medicine, Johns Hopkins University, and Affiliated Professor of a Mayo Clinic/ASU joint program in Biomedical Informatics, and a member of the Research Staff at Mayo Clinic. He continues to do research and mentor young physicians and medical students while doing a limited amount of consulting in epidemiology, biostatistics, statistics, epidemiology and clinical trials.

Dr. Mayer's consulting projects often focus on model development, execution and inferences. He is one of the few MD/PhD biostatistician-epidemiologists. He now resides in Laguna Beach, California. He has worked on a wide range of problems in a variety of specialties in Public Health and Medicine. The common component of most of these problems is that there is a data set to analyze or, more commonly, there are statistical studies to be reviewed and evaluated. These include clinical trials, observational studies, and statistical reviews such as meta-analyses. About a third of his consulting is for industry and interest groups outside of litigation. He prides himself on being able to communicate complex ideas in simple language. His primary interests are the evaluation of epidemiological and statistical data and models in a clinical, regulatory, or legal arena.

Dr. Mayer has worked on problems in injury causation, drug development and evaluation, product liability, patent disputes, occupational and environmental exposures including infectious diseases, and medical malpractice. He has worked on data and analyses in numerous specialties including toxicology, internal medicine (cardiology, endocrinology, etc.) Ob/Gyn, psychiatry, and surgery and has a preference towards problems that are complex.
Areas Served
All States
Lawrence S. Mayer, MD, PhD in the Social Networks

LinkedIn
Professional Experience
Has been an expert, both testifying and consulting, hundreds of times.
Affiliations
Royal Statistical Society (Fellow)
The Society for Epidemiological Research
The American Association for Advancement in Science
The Society for Environmental Epidemiology
The American Statistical Association
Society for Controlled Clinical Trials
The Institute of Mathematical Statistics
Education
Undergraduate: Arizona State University (1963-64) and Ohio State University: Psychology (Pre-med), BS, 1967, Phi Beta Kappa, magna cum laude, Distinction in Psychology

Professional: Ohio State University College of Medicine (pre-clinical), dual enrollment, 1966-68; London Institute of Psychiatry (Guy Hospital & British Health Service), 1969-1970; MB and qualified to practice, 1970; House Officer (Psychiatry) Associated Medical Schools, British Virgin Islands 70-71, MD and qualified to practice as a Public Health Physician (Epidemiology), British Health Service (WHO), 1971

Graduate: Ohio State University, Mathematics, MS, 1970; Mathematics and Statistics; PhD, 1971
Honorary: MA, Arts and Letters, University of Pennsylvania, 1981