Ergonomics and Safety Expert Witness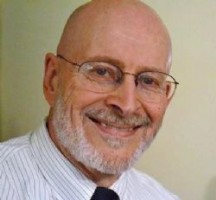 Lee J. Huber, CSP, CPE
P.O. Box 952
10633 201st Circle NW
Elk River
,
Minnesota
55330

(763) 354-8213

https://www.sseconsulting.com
► Contact Lee J. Huber, CSP, CPE
Expert Witness
Forensic Expert
Litigation Support
Speaker
Lee J. Huber provides ergonomics and safety expert witness services to both plaintiff and defense counsel in matters involving workers' compensation, personal injury, product liability, general liability, OSHA citations, accident analysis and other litigation.
Mr. Huber consults with multinational corporations to assess risk in operations, design, and training, and develops workable risk reduction solutions. He is a public speaker, professional trainer, and published author on matters involving control of risk in both ergonomics and safety disciplines.
Services
Lee Huber is a board certified expert in ergonomics and safety. Based in Minnesota, his work with legal in the ergonomics and safety disciplines extends across the U.S. and Canada. As such, a sampling of his activities include:
Analysis of personal injury cases.
Reviews of motor vehicle injuries involving faulty load securement.
Evaluation of forensics in Workers' Compensation incidents, to develop expert opinions about case validity.
Exploration of Product Liability issues: machine designs, posted warnings, equipment guarding.
Catastrophic work injury sequence analyses.
Litigation Support Services

Legal file reviews are provided to determine case viability from the expert's evaluation of forensics and other facts. Examples may include:
Workers' Compensation, Medical Doctors' reports, Motor Fleet accident reviews, General Liability and Product Liability case reviews (all part of Claim Verification service).
Areas of Expertise
Additional Expertise:

Materials Handling; Nursing Homes; Rehabilitation; Weight Training; Distribution Centers; Snow Throwers; Tool Design; CrossFit.
Profile
Sample Professional Actions:
• Expert witness for plaintiff's attorney, successfully resolving personal injury litigation.
• Technical expert for defendant's winning legal team, countering OSHA's ergonomics expert, resulting in a vacated citation.
• Workers' Comp analyses support for legal, claims, medical and risk management through medical file reviews, site data reviews and technology programs. Intent: assist teams determining claim validity and cost control.
• Analyses of musculoskeletal disorder risks in defense contractor's avionics systems business, multiple analyses.
• Authored a stretching program and then educated trainers on it for the Logistics Services division of the world's leading automaker.
• Crafted, delivered professional lifting/handling education system for Flight Attendant trainers in one of the fastest-growing U.S. airlines.
• Ergonomics & hazard risk analysis process design, built for the host, BC Winter Olympiad.
• Author of numerous custom education programs, white papers, evaluations, guidelines, and critiques addressing topics as diverse as "Grip, Tool, and Vibration Risk Design" to "Wearable Chair Technology" to "Musculoskeletal Disorders and I-Pad Use."
• Managed virtual ergonomics program for one of the world's largest automotive builders, client of a top-tier insurance carrier—years before virtual ergonomics became a reality.
• Trained over 15,000 people, from executives to grass roots across the U.S. and in Canada, in both ergonomics and safety.
• Creator of ExeLift™ back injury prevention training.
• Developed innovative techniques for materials handling that helped drive Worker's Comp costs down and reduced back injury frequency by 89% for a national brand distribution center.
• Provide critical Workers' Compensation accident investigations.
• Formulate custom ergonomics and human factors guidelines for selection of new equipment to foster risk reduction for a division of the world's largest food processing company.
Areas Served
All states: Alabama, Alaska, Arizona, Arkansas, California, Colorado, Connecticut, Delaware, Florida, Georgia, Hawaii, Idaho, Illinois, Indiana, Iowa, Kansas, Kentucky, Louisiana, Maine, Maryland, Massachusetts, Michigan, Minnesota, Mississippi, Missouri, Montana, Nebraska, Nevada, New Hampshire, New Jersey, New Mexico, New York, North Carolina, North Dakota, Ohio, Oklahoma, Oregon, Pennsylvania, Rhode Island, South Carolina, South Dakota, Tennessee, Texas, Utah, Vermont, Virginia, Washington, West Virginia, Wisconsin, Wyoming, AK, AL, AR, AZ, CA, CO, CT, DE, FL, GA, HI, IA, ID, IL, IN, KS, KY, LA, MA, MD, ME, MI, MN, MO, MS, MT, NC, ND, NE, NH, NJ, NM, NV, NY, OH, OK, OR, PA, RI, SC, SD, TN, TX, UT, VA, VT, WA, WI, WV, WY.
Lee J. Huber, CSP, CPE in the Social Networks

LinkedIn
Professional Experience
As an expert ergonomist, safety professional and former nationally ranked athlete, Lee Huber's certifications in these disciplines supported his risk control team leadership and account management. He also managed risk control inside a client's operations. In prior assignments, Mr. Huber was a risk consultant for three insurance firms and Home Office supervisor, National Accounts with one of them; VP and team leader for an insurance broker; Safety and Security Manager in manufacturing and President of a consulting firm he founded. With experience as consulting expert to a labor law firm and private sector clients, Mr. Huber successfully assisted in contesting unwarranted actions on both the national and regional level against unwarranted citations related to ergonomics. In one case, his findings helped the client's legal team overcome an improper ergonomics citation, positively affecting a nationwide sanitation truck builder's enterprise. Mr. Huber evaluated and advised clients in parts of the U.S. and Canada to reduce musculoskeletal disorders, occupational risks, and both security and product risks.

Additionally, he conducted risk control audits, wrote safety programs and performed site safety duties. Customized training development and delivery Huber initiated for a national brand distribution center helped drive WC costs down and reduce back injury frequency by 89%, with technique innovations he introduced for materials handling. His training for field employees in responding to violent crime is an insurance industry first. Written audience critiques consistently put his training results in the mid-90th percentile.
Licenses
Certifications – International:
Certified Professional Ergonomist, certification #1111. Board of Certification in Professional Ergonomics (BCPE), 2001 - Present
Certified Safety Professional, serial # 5853. Board of Certified Safety Professionals (BCSP), 1978 - Present

Certifications – National:
Certified Master Olympic-style weightlifter. Sanctioned by the former Amateur Athletic Union, No expiration

Certifications – State:
Qualified Accident and Illness Prevention Service Provider, Commonwealth of Pennsylvania, 2008 - Present
Qualified AWCC Field Safety Representative, State of Arkansas, 2008 - Present
Qualified Loss Control Representative, Texas Department of Insurance, 2008 - Present
Legal Experience & Services
Over 40 years of direct involvement in case studies, expert reviews of accident episodes and technical reporting for corporate legal, insurance firms, accident investigations on site and acceptability of loss prevention and legal protocols.
Repertoire includes this sampling:
- Evaluation of OSHA citations for corporate legal to determine appropriateness. Citations vacated after each review, based upon evidence revealed.
- Consulting expert for national labor law firm on a high profile retail case involving an unwarranted Ergonomics violation--for the win.
- Recent expert witness case support in personal injury litigation ended in favor of the plaintiff, the law firm's client we served and settlement out of court.
Affiliations
Board of Certification in Professional Ergonomics
Board of Certified Safety Professionals
Certified Master Olympic-Style weightlifter
Human Factors and Ergonomics Society member
Arkansas Field Safety Representative
Pennsylvania Accident and Illness Prevention Service Provider
Texas Loss Control Representative
Qualifications
Certified Safety Professional (CSP)
Certified Professional Ergonomist (BCPE)
Certified Master Olympic-Style Weightlifter
Seminars & Training
Lectures Presented:
• "Ergonomics and eQEC Principles Analyses with Solutions." Sponsor: OSI LLC. Presented to trainers and Ergonomics Team, Oakland, IA, March 2021.
• "You Decide to Live: Critical Choices Before a Violent Crime Encounter." Sponsor: Minnesota Safety Council. Presented at the MN Safety & Health Conference, Prior Lake, MN, May 2019.
• "Stretch-Flex Training-the-Trainer Guidelines." Sponsor: USA Supply Chain of Nestlé. Presented to DC and office staff, Solon, OH, March 2019.
• "Advanced Lifting-Handling Ergonomics for Drivers & Mechanics." Sponsor: USA staff for driver-trainers of Nestlé. Presented to National Driver Safety Summit, Naperville, IL, February 2019.
• "Advanced Lifting & Handling for Flight Attendant Professionals." Sponsor: Spirit Air. Presented to Flight Attendant trainers, Dallas, TX and Fort Lauderdale, FL., October 2018.
• "Ergonomics of Slip, Trip & Fall Prevention." Sponsor: TriNet. Presented to TriNet National safety consultant team, Dallas, TX, May 2018.
• "Managing MSD Potential & Exploring Solutions." Sponsor: TriNet. Presented to TriNet National safety consultant team, Dallas, TX, May 2018.
• "Office and Lab Ergonomics for Trainers." Sponsor: Givaudan Flavors' Safety Week, Erlanger, KY, June 2018.
• "Training Trainers in Office Ergonomics." Sponsor: Office client, Verona, WI, November 2017.
• "Risk Reckoner – ErgoPro Proficiency." Presented to Nestlé safety management team, Eau Claire, WI, October 2017.
• "QEC Ergonomics Analyses." Presented to Rosen's Inc. management and regional safety, Green Bay, WI, June 2017.
• "Care for Your Back." Given to managers, trainers, operatives at Owens & Minor DC, Carol Stream, IL, January 2017.
• "Ergonomics: Principles & Multi-Tiered Practices." Presented to prospects. Sponsor: Cardinus, Chicago, IL, April 2016.
• "Ergonomics of Stretching for TLS Trainers." Presented to Toyota Motor North America, Inc.'s Logistics Services Ergonomics Team. Sponsor: Toyota TLS Division, Plano, TX, March 2016.
• "Mining & Quarrying Ergonomics of Back Care." Sponsor: Summit Materials, Vancouver, BC, November 2015.
• "Lab & Manufacturing Ergonomics: Principles & Practice." Sponsor: Steris, Brooklyn Park, MN, January 2015.
• "Ergonomics and Safety: Management Considerations." Presented to Safety Summit of both National and Regional Managers. Sponsor: CenterPoint Energy, Minneapolis, MN, December 2014.
• "Ergonomics: Your Future." Addressed AVID students, Spectrum Charter High School, Elk River, MN, January 2014.
• "Ergonomics or Safety: Exciting Jobs in Your Future." Presented to Educational Support Services middle school students, Minneapolis, MN, November 2013.
• "SK Industrial Athlete Stretching Program." Addressed Safety Kleen North American managers, MD, May 2012.
• "OSHA Ergonomics: Now and Future." Sponsor: St. Paul Insurance Professionals, Shoreview, MN, February 2011.
• "Decide to Live: Human Factors Influences in Facing Violent Crime." Sponsor: TCIC, Bloomington, MN, February 2010.
• "Human Factors in Fire Emergencies." National Conference. Sponsor: ACE, Philadelphia, PA, January 2010.
• "Food Products Liability Prevention." Regional workshop sponsored by CNA, Minneapolis, MN, October 2007.
• "Driving Construction Productivity with Ergonomics: Fact or Fallacy?" Sponsor: CSDZ, Minneapolis, MN, June 2007.
• "Managing Slip & Fall Injuries." Sponsor: AJ Gallagher for clients and prospects, Bloomington, MN, March 2006.
• "Whither OSHA? The Ergonomics Enigma." Sponsor: Twin Cities Insurance Club, Bloomington, MN, October 2005.
• "Modern Ergonomics Principles." Sponsor: Aon Corporation for clients and prospects, Cincinnati, OH, April 2002.
• "Limitations of Back Belts in Industrial Use." Sponsor: CNA Insurance for its internal consultants, Chicago, IL, 1991.
• "Ergonomics in Today's Industry." Sponsor: Johnson & Higgins for clients and prospects, Cincinnati, OH, May 1990.
• "The Hazards of Personal Headset Use in The Workplace." Sponsor: National Safety Council, National Safety Congress, October 1983.
Publications
• "Post-Employment Screening for MSDs," Risk Management, January 2005.
• "The Ultimate Gamble," International Air Transport Newsletter, September/October 1994.
• "Posture: Sitting, Standing, Chair Design and Exercise," (Book Review) Professional Safety, March 1991.
• "The Personal Injury Factor: Safety Not Surgery," International Air Transport Newsletter, May 1986.
• "Headsets are Hi-Fi Hazards," National Safety News, June 1984.
• "Audiometric Testing, a Guide for Evaluating Programs," Professional Safety, January 1983.
Professional References
Scott Lundquist, esq.
(952) 892-0351
[email protected]

Benjamin Huggett, esq.
(215) 704-3916
[email protected]
Education
B. S., Industrial Education, Iowa State University.
University of Michigan Engineering Summer Program – Work Design; Upper Limb Disorders.
University of Michigan College of Engineering Seminar – Occupational Ergonomics.