Litigation Support, Financial, Economic, Valuation Services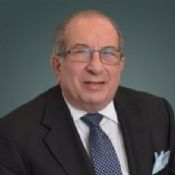 Lehrer Financial and Economic Advisory Services
5555 Del Monte Drive
Suite 802
Houston
,
Texas
77056

(713) 972-7912

https://lehecoserv.com
► Contact Lehrer Financial and Economic Advisory Services
Expert Witness
Litigation Support
Speaker
Dr. Kenneth E. Lehrer has been an independent Economist and Financial Consultant since 1980. He holds four degrees from New York University: Bachelor of Science (Finance), Master of Business Administration (Banking), Master of Arts (Economics) and a Doctorate in Urban Economics. After a career on the corporate lending staff of Bankers Trust Company ( New York ), Dr. Lehrer became a Manager for the Greek Shipper, Costas Lemos [dec'd]. Here, he assisted in a variety of projects in New York, Houston, Denver, Guam and in Europe. Dr. Lehrer relocated to Houston, Texas in 1977.
Services
Dr. Kenneth E. Lehrer offers the following services:

- Business Valuations

Valuations - Business / Pubic and Non Public Company / ESOP – Reports are prepared on a flat fee basis depending upon the size / nature of the organization being valued. For a solo medical practice the flat fee is $5,000 and for a group of physicians the fee is negotiated. Other valuation reports range from ($15,000 - $25,000) and are structured for the business owners to utilize for loans, estate or gift tax purposes or corporate planning.

- Fairness Opinions

Fairness Opinions and the data and reports supporting them are created or structured to allow those with fiduciary responsibility to both fulfill and discharge that responsibility and comply with a wide variety of rules. This includes such rules as the Business Judgment Rule, Due Diligence Analysis and similar rules, in the event the transaction is ever questioned by another in the financial community, Banking or Securities Regulators, or a Court of Law.

- Feasibility Studies

A feasibility study or report is usually undertaken by an independent individual or other third party to determine the strengths and weakness of an existing business organization, a proposed venture or other special opportunity. Two solid examples of feasibility studies were – a) the question if a proposed hotel in Crested Butte, Colorado would be absorbed into that skiing community and would be profitable in nature, and b) if a proposed Assisted Living Facility just outside of Seattle, Washington would be profitable. Reports here are almost always prepared on a flat fee basis and are structured for the business owner to use the report's output with a financial institution to obtain the necessary financing for their proposed project. The fee includes multiple originals in order for the client / developer to work with several financial institutions at the same time.

- Business Plan Presentations

Reports are usually prepared on a flat fee basis and are structured for the business owner to obtain the necessary financing they are seeking in order to either launch their company and/or enable it to grow. The fee includes fifteen (15) original copies in order for the company to spread their word to a significant number of people at the same time.

- Mortgage Securitization

Dr. Kenneth E. Lehrer is a Certified Forensic Loan Auditor and provides Mortgage Securitization Audit Examinations. Upon engagement, he will track and trace the chain of title for a mortgage from the original closing to the date of the proposed foreclosure. This will provide evidence the mortgage was securitized and is no longer fully owned by the institution seeking the foreclosure, as appropriate. Affidavits can be supplied to assist in preventing a foreclosure as well as live Court testimony, as may be required.
Litigation Support Services

Litigation support studies are prepared for attorneys and law firms on an hourly basis, and range from small personal injury reports to larger and more complex "Daubert" studies that are usually associated with significant business litigation.
Areas of Expertise
Profile
Dr. Lehrer has served as Chairman of the Board of Directors for the Federal Home Loan Bank of Dallas as agent for the Federal Savings and Loan Insurance Corporation of - Acadia Savings and Loan Association, French Market Homestead Savings Association, Twin City Savings, First Savings of Louisiana and is a member of the National Association of Corporate Directors.

On a professional basis, Dr. Lehrer is a Texas State Certified General Real Estate Appraiser (License TX-1337797-G) and is recognized by the National Association of Real Estate Appraisers. Along with his firm, he is a member of - National Association of Business Economists, American Academy of Economic and Financial Experts, American Law and Economics Association, Houston Business Economists, National Forensic Center, National Association of Forensic Economists, American Economic Association, North American Economics and Finance Association, Southern Economic Association, Western Economic Association, International Real Estate Institute and the Finance Club and Money Marketeers, both affiliated with New York University.

Dr. Lehrer is registered with the Securities and Exchange Commission as an Investment Advisor under the Investment Advisors Act of 1940 and has held the Full Registration /General Securities (Series 7) and the Texas Uniform Securities (Series 63) Licenses. He has been listed in all editions of "Who's Who In America" since the 45th edition.
Areas Served
All States
Lehrer Financial and Economic Advisory Services in the Social Networks

LinkedIn
Professional Experience
Managing Director
Lehrer Financial & Economic Advisory Services
Financial Services industry
1982 – Present
Lehrer Financial & Economic Advisory Services is a full service Economic Consulting Organization located in Houston, Texas. We supply reports, studies and analysis throughout the United States. Our major output and efforts include - Fairness Opinions, Business Valuations, Feasibility Studies, Business Plans and Litigation Support. Our Litigation Support in all State and Federal Courts is in the areas of - Real Estate, Banking, Finance, Economics, Securities, Intellectual Property and Economic Damages.

Adjunct Professor of Economics
University of Phoenix - Houston Campus
Financial Services industry
2004 – Present
A Professor of Economics and Finance to the Graduate and Undergraduate Levels.

Adjunct Professor of Finance
University of Houston, Graduate School of Business Administration
Higher Education industry
1984 – 2002
Served as an Adjunct Professor of Real Estate and Finance to the Graduate and Undergraduate Levels.

Corporate Director
The Coventry Development Corporation
Real Estate industry
1973 – 1977
An officer and Corporate Director of the Coventry Development Corporation (New York). Managed extensive real estate holdings in the United States and overseas.

Assistant Treasurer
Bankers Trust Company
Banking industry
1970 – 1973
Corporate Lending Officer, specializing in the New York Commercial Real Estate Market.
Licenses
Texas State Certified General Real Estate Appraiser (License TX-1337797 G)
Affiliations
Retired Adjunct Professor - University of Houston, Graduate School of Business Administration
Texas State Certified General Real Estate Appraiser
National Association of Business Economists
American Academy of Economic and Financial Experts
American Law and Economics Association
Houston Business Economists
National Forensic Center
National Association of Forensic Economists
American Economic Association
North American Economics and Finance Association
Southern Economic Association
Western Economic Association
Finance Club and Money Marketeers- NYU Affiliates
Awards & Honors
Certificate of Distinction - New York University
Education
New York University
Doctorate, Economics / Urban Economics / Real Estate
1972 – 1980

Received, Certificate of Distinction (1980)

New York University
Master of Arts (Economics)
1969 – 1972

New York University
Master of Business Administration (Corporate Banking)
1967 – 1969

New York University
Bachelor of Science (Corporate Finance)
1963 - 1967

Graduate Teaching Fellowship.
New York University - Leonard N. Stern School of Business
Articles Published by Lehrer Financial and Economic Advisory Services