Tracheostomy Specialist - Expert Witness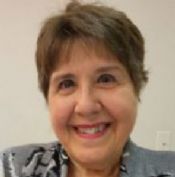 Linda L. Morris, Ph.D., APN, CCNS, FCCM
2 East Erie Street
Unit 3607
Chicago
,
Illinois
60611

(630) 212-3553

https://www.lindamorrisphd.com/
► Contact Linda L. Morris, Ph.D., APN, CCNS, FCCM
Expert Witness
Litigation Support
Speaker
Linda Morris has over 20 years experience as a tracheostomy specialist with experience in acute and critical care as well as inpatient rehabilitation She is also Associate Professor of Physical Medicine and Rehabilitation and Anesthesiology. Co-editor/author of the book, Tracheostomies: The Complete Guide (Morris & Afiifi, 2010, NY: Springer). Experience in critical care nursing, pulmonary advanced practice nursing, clinical education and academia. Elected fellow of the American College of Critical Care Medicine. Former member of the Board of Directors of Global Tracheostomy Collaborative. Clinical research includes critical care orientation, cardiac arrest, tracheostomy outcomes.
Services
Dr. Linda Morris provides consultation and expert testimony in medical-legal cases.
Litigation Support Services

Dr. Linda L. Morris provides unbiased and impartial expert testimony and litigation support services for both plaintiff and defense attorneys.
Areas of Expertise
Areas Served
All States
Linda L. Morris, Ph.D., APN, CCNS, FCCM in the Social Networks

LinkedIn
Professional Experience
Advanced Practice Nurse (Clinical Nurse Specialist), Respiratory Care
Associate Professor of Physical Medicine & Rehabilitation and Anesthesiology, Northwestern University Feinberg School of Medicine
Certified Critical Care Clinical Nurse Specialist
Staff Nurse
Licenses
Licenses & Certifications:

CCNS
APN, State of Illinois
RN, State of Illinois
Controlled Substance, State of Illinois
DEA
Awards & Honors
Please call for CV.
Publications
Please call for CV.
Education
University of Illinois College of Nursing. Chicago, IL
Doctor of Philosophy in Nursing Sciences. Dissertation title: "The Nature and Meaning of Near-Death Experiences to Patients and Critical Care Nurses"

Loyola University of Chicago, Marcella Niehoff School of Nursing, Chicago, IL
Master of Science in Nursing, clinical specialty in critical care nursing

Southern Illinois University at Edwardsville, IL
Bachelor of Science in Nursing. Dean's list, cum laude

Northern Illinois University, DeKalb, IL
Prerequisites of biochemistry and advanced physiology completed prior to entry into the nursing program.

Joliet Junior College, Joliet, IL
Associate of Arts, Liberal Arts and Sciences, Dean's list