Economic Damages in Complex Cases - Expert Witness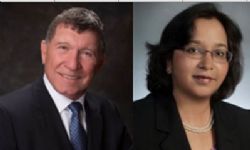 Litigation Economics, LLC
Wells Fargo Center
100 South Ashley Drive, Suite 600
Tampa
,
Florida
33602

(800) 479-2341

https://www.litigationeconomics.com
► Contact Litigation Economics, LLC
Expert Witness
Forensic Expert
Litigation Support
Speaker
For over 25 years, Litigation Economics (LE) experts have provided economic damages consulting and trial testimony in numerous complex contract and tort cases. In contract cases, special attention is given to expectations and projections, very important factors in lost profits assessments. Litigation Economics experts also provide economic damages in a variety of complex tort cases, including personal earnings loss as well as lost profits estimation in fraud, unfair competition, tortious interference with business operations, and products liability cases. LE experts have considerable expertise adhering to specific rules in assessing lost profits in intellectual property / IP (patent, copyright, trademark, and trade secrets) cases and antitrust cases. We also have survey research experience in cases involving environmental damages, and surveys involving confusion, conjoint analysis, and corrective advertising (in Lanham Act cases).
Stanley P. Stephenson, PhD
Dr. Stephenson has more than 40 years of experience in economics and statistics. He served as Regional Commissioner for the Bureau of Labor Statistics, San Francisco Region; AVP at Aetna International, Inc.; and Managing Director at MESA, Inc. Dr. Stephenson taught MBA courses at the University of Hartford and authored numerous technical articles, reports, book chapters, and, most recently, co-authored the book Determining Economic Damages.
Gauri Prakash-Canjels, PhD
Dr. Prakash-Canjels's background includes academic, corporate, economic consulting, and non-governmental organization positions. She was a Consulting Director at Brewer Attorneys and Counselors (formerly Bickel and Brewer) and a Managing Director and founding member of GreatBridge Consulting, Inc. Prior to founding GreatBridge, Dr. Prakash-Canjels was a Principal at The Kenrich Group. She has served as an expert in Federal and State courts as well as mediation and Federal Trade Commission hearings.
Services
Litigation Economics, LLC offers the following services:

• Economic damages assessment and expert testimony in complex tort & commercial litigation.
• The economics of various industries including high-tech manufacturing, software development, agricultural product processing, auto accessories, hotel, real estate, eating & drinking places, pharmaceutical, chemical, hospital, insurance, transportation, professional sports, retail, petroleum & cosmetics; international agencies & federal government.
• More than 400 cases including products liability, breach of contract, business valuation, construction defects, business disruption, intellectual property, employment disputes, lost profits, medical malpractice, personal injury, wrongful birth & wrongful death.

Examples:

• Estimated damages in patent infringements in chemical, pager and gun manufacturing industries, plus gas distribution. Also, IP infringement by a Chinese firm of U.S. company trade secrets.
• Assessed lost profits & diminished business value in business disruption cases due to fire, construction defects, contract breach, & franchise agreement modification.
• Evaluated the present value of future medical costs in tort cases such as medical malpractice, products liability, premises liability & related cases.
• Developed forecasting models of economic activity (demand, market & industry analyses) to derive educational needs for Indonesia enabling $41m Asia Development Bank loan.
• Provided insurance industry competitor & market analysis, information technology, strategic planning, & economic assessment of key technologies.
• Created economic models to assess waste water management costs for a major processor of sugar beets. Analysis formed the foundation of the client's environmental accounting system.
• Estimated damages in misappropriation of trade secrets involving employees. In one case, lists of customers & vendors were used to start a competitor mail-order firm. In another, employees gave integrated circuit design & development plans to a competitor semiconductor firm who hired them.
Areas of Expertise
Additional Expertise:

IP Damages, Complex Tort Litigation, Complex Litigation, Copyrights, Economist.
Areas Served
All States