Conveyor System Engineering & Materials Handling Expert Witness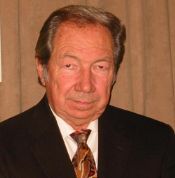 Loeffler Engineering Group
4 South Pintail Street
La Marque
,
Texas
77568

(512) 267-8700

www.loefflerengineering.com
► Contact Loeffler Engineering Group
Expert Witness
Forensic Expert
Litigation Support
Speaker
Loeffler Engineering Group (LEG) covers all the engineering disciplines, including Belt Conveyors, Machine Design, Marine, Civil, Structural, Geotechnical, Mining and Electrical. Our experience has served most industries that utilize belt conveyors. Some of these industries include: power, co-generation, mining, aggregate, grain, food, aluminum, steel, minerals processing, sulfur, petroleum coke, coal, cement, pulp & paper, wood yards, ports, bulk terminals, petrochemical, industrial waste & hazardous waste.
Services
Loeffler Engineering Group (LEG) utilizes the "Networking Techniques" that have proven successful in product and system sales to provide engineering services. Although we are a small engineering firm we can assimilate an impressive team of experts. By using email, fax and overnight mail we can transfer written information, data, drawings, digital photos & scanned documents within minutes and therefore address project requirements immediately. This flexibility enables us to address all phases of complex bulk materials handling projects.

Our approach to design provides us with the flexibility of selecting the best talent available without the burden or constraint of full-time employees. We use the latest commercial software including AutoCAD, Word, Excel, PowerPoint & STADD. Our own in-house software for conveyor design supplements these programs. Our designs are in accordance with the 6th addition of CEMA and the latest safety standards of ASME committee B20, OSHA and MSHA.

Using this approach we can provide the highest quality service at a competitive rate.

Our engineering team provides all engineering disciplines needed for a complete materials handling system. Our design services can include belt conveyors, machine design, marine structures, civil, structural, geotechnical, mining and electrical that may be required by the project. Our experience has been used in most industries that utilize belt conveyors.

Today's economic conditions have also promoted the use of used or surplus equipment. This choice may be due to either financial or schedule constraints. We, therefore, have many sources for pre-owned equipment, which can be retrofitted or modified, based on system requirements. We can also arrange to have this equipment refurbished. Additionally, we can provide inspection, asset appraisals and construction management from acquisition to start-up.

We pride ourselves on servicing our client's needs to the fullest satisfaction and the successful results are demonstrated by repeat business and referrals from our clients. We would appreciate the opportunity to discuss with you your next project no matter how large or small.

Loeffler Engineering Group specializes in:

- Materials Handling
- Conveyors (Design; Systems Application; Research & Development)
- Mining, Port Facilities and Process Plants (Related Equipment Selection; Machine Design)
- Engineering (Engineering Management; Consultation)
- Forensic Engineering (Trial Testimony; Depositions; Support for cases involving: Personal Injury, Product Liability, Restraint of Trade, Real Estate Asset Appraisal, Conveyor Fires, Patent Infringement, Guarding).

Specialty areas include:

. Coal Mining;
. Power Plants;
. Co-Generation;
. Gasification Facilities;
. Mining;
. Stockpile Blending;
. Construction Aggregates;
. Grain;
. Steel Plants;
. Direct Reduced Iron;
. Aluminum Plants;
. Mineral Processing;
. Pulp & Paper;
. Ports;
. Intermodal Transshipping;
. Waste & Hazardous Waste;
. Recycling;
. Scrap Metal;
. Petroleum Coke;
. Calcined Coke;
. Lime; and,
. Cement & Clinker.
Litigation Support Services

Loeffler Engineering Group provides the following litigation support services:

- Accident Investigations
- Exhibit Models
- Expert Testimony
- Litigation Support
- Consultation
- Rule 26 Reports
- Deposition
- Trial Testimony
- Forensic Engineering
- 3D AutoCAD Exhibits
Areas of Expertise
Accident
Accident Analysis
Accident Investigation
Accident Reconstruction
Airports
Antitrust
Appraisal
Belt Conveyors
Brakes
Chemical
Chemical Accidents
Conveyors
Electronics
Energy
Engineering
Engineering Civil
Engineering Design
Engineering Electrical
Engineering Geotechnical
Engineering Mechanical
Engineering Metallurgical
Engineering Structural
Environmental
Explosion
Fire
Fire Investigation
Food
Harbors and Ports
Hazardous Materials
HVAC
Imaging
Industrial Equipment
Investigation
Litigation
Machine Design
Machinery
Manufacturing
Mechanical
Mining
OSHA
Patent
Personal Injury
Power Plants
Process Safety
Products Liability
Railroads
Research
Safety
Total Quality Control
Additional Expertise:

Bulk Materials Handling
Profile
Mr. Loeffler Jr. has more than 43 years of diversified engineering and management experience associated with the design and construction of bulk materials handling systems. Experience includes: Power, Co-Generation, Mining, Aggregates, Coal, Grain, Steel, Aluminum, Minerals Processing, Pulp & Paper, Ports, Grain, Fertilizer, Waste Handling, Recycling, Sulfur, Petroleum Coke, Cement, etc.

Typical Equipment includes:

. Belt Conveyors
. Steep Angle Conveyors
. Bucket Elevators
. Screw Conveyors
. Drag Conveyors
. Dust Collection
. Fire Protection Systems
. Sampling Systems
. Stacking & Reclaim Machines
. Rotary Rail Car Dumpers
. Shiploaders
. Barge Loaders
. Ship Unloaders
. Barge Unloaders

Sixteen years of this experience has included Forensic Engineering for cases involving:

- Personal Injury
- Conveyor Fires
- Conveyor Guarding
- Grain Elevator Explosions
- Patent Infringement
- Product Liability
- Restraint of Trade
- Antitrust
- Product Design Evaluation
- Code Compliance
- Industrial Real Estate Asset Appraisal.
Consulting Practice
All States
Loeffler Engineering Group in the Social Networks

LinkedIn
Professional Experience
1991 - Date President Loeffler Engineering Group,
1996 - 1997 Vice President Engineering Texmarc Conveyor Co.,
1989 - 1991 Regional Manager, Robins Engineers & Constructors / O&K,
1988 - 1989 Marketing Manager, ORBA Corp.,
1986 - 1988 Regional Sales Manager, Jervis B. Webb Co.,
1984 - 1986 Manager Sales & Estimating, Plains Machinery Company,
1983 - 1984 Manager Engineered Systems Estimating, Continental Conveyor Company,
1973 - 1983 Regional Manager, Robins Engineers & Constructors,
1973 - 1973 Staff Engineer Materials Handling, Willis & Paul,
1972 - 1973 Project Engineer, Continental Grain Company,
1966 - 1972 Design & Systems Engineer, Hewitt-Robins,
1962 - 1966 Chief Draftsman, Bergan Machine & Tool.
Licenses
Licensed Professional Engineer in Alabama, Louisiana, New Jersey, North Carolina, Pennsylvania, and Texas.
Legal Experience & Services
In 1993 Loeffler Engineering Group expanded its services to include litigation support. Our first experience began when a former employer of Mr. Loeffler requested us to assist their attorneys in a defense arbitration. They had designed a ship loader that their client claimed failed to meet the design specifications. We provided the technical support that enabled their attorneys to present this case.

The following year, we were retained by a plaintiff's attorney to design a bulk loading/unloading terminal to be used in restraint of trade case. For this case, we had to prepare a system design and cost estimates dating back 25 years using past technology and costs. We also developed courtroom presentations combining 3d AutoCAD with photography. After working on these two cases, litigation support became a sector of our engineering activity.

Since then, Frank J. Loeffler Jr., P.E. has had experience in the following kinds of cases: Product Compliance, Restraint of Trade, Conveyor Guarding, Machine Guarding, Conveyor Fires, Personal Injury, Product Liability, Patent Infringement, Code Compliance, Asset Appraisal.
Affiliations
CEMA - Conveyor Equipment Manufacturers Association, First Technical Member
ASME - American Society of Mechanical Engineers, Past Chairman Materials Handling Engineering Division
ASME - Committee B20.1 Safety Standards for Conveyors and Related Equipment
ASME - Committee B15.1 Safety Standard for Power Transmission Apparatus
ASME - Houston Materials Handling Society (Technical Sub-Committee)
SME - Society for Mining, Metallurgy, and Exploration, Inc.
Qualifications
Frank Loeffler is a graduate of Newark College of Engineering (Now New Jersey Institute of Technology). He has over 40 years of experience in the design of Bulk Materials Handling systems and Belt Conveyor Design. For the past fourteen years has consulted the legal profession and provided Demonstrative Evidence, Expert Testimony, Litigation Support, Court Exhibits, Written Reports, Oral Deposition and Trial Testimony.
Awards & Honors
Mechanical Engineering Honor Fraternity - Pi Tau Sigma
Publications
Bulk Sampling at Navajo Mine, Coal Age Magazine 1972
Automatic Sampling Systems, Catalogue and Design Manual 1972
High Tonnage Blending of Raw Materials, SME #MS75-657 1975
Belt Conveyor Drives for the Cement Industry, IEEE 1977
Shiftable & Overland Conveyors, ASME
Bed Blending of Fossil Fuels, Coal Technology Conference
Unit and Bulk Materials Handling, ASME Editor and Conference Chairman
Shiftable & Overland Conveyors, Skillings Mining Review December 1980
Quality Improvements via Coal Blending, Coal Mining and Processing Magazine
Pipe Conveyor Systems, Houston Materials Handling Society, ASME
The Advent & Advantages of Pipe Conveyor Systems, MOTEG South
Stockpile Blending of Fossil Fuels, Houston Materials Handling Society ASME
Pipe / Tube Conveyors - A modern Method of Coal & Ash Transportation, Power Gen 95 1995
Pipe / Tube Conveyors - A modern Method of Transporting Bulk Materials, Bulk Solids Handling Dec 2000
Steep Angle Conveying, Houston Materials Handling Society ASME May 2001
Conveyor Safety, Houston Materials Handling Society ASME Feb 2007
Conveyor Safety, Loesche 10th Annual Discussion of the Round Table Symposium, Nov 2007
Petroleum Coke, Handling and Storage, Foster Wheeler Training Program, March 2008
Professional References
Available on Request.
Education
1966 Certificate Machine Design (4 years Night), Newark College of Engineering
1973 B.S. Mechanical Engineering (8 years Night) Newark College of Engineering
Engineering Management - Courses Newark College of Engineering
MBA Courses, Fairleigh Dickenson University
Oil From Tar Sands - Continuing Education
Bin Flow, Jenike & Johansen, Continuing Education
1989 Effective Public Speaking, Continuing Education
1999 Engineer's & Surveyor's Role as an Expert Witness in Civil Litigation, Steensland Center
2000 Expert Witness Workshop, Houston Engineering and Scientific Society by Rosalie Hamilton
2004 Engineering Ethics, CEMA, James W. Mohr Jr., Attorney