Building Envelope and Construction Project Management Expert Witness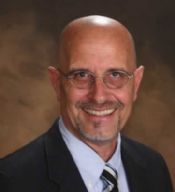 Luke A. Vermeulen - LukArl & Associates, Inc.
2524 Cottonwood Lane, Suite 110
Bedford
,
Texas
76021-5222

(682) 554-7537

www.LUKARL.com
► Contact Luke A. Vermeulen - LukArl & Associates, Inc.
Expert Witness
Forensic Expert
Litigation Support
Speaker
LukArl & Associates, Inc. (LAA) provides Building Envelope and Construction Project Management Services for a wide variety of construction project types.LAA offers Construction Consulting, Project Management, Forensic Investigation, and Litigation Support Services. Mr. Luke Vermeulen leads the LukArl team with better than 40 years of construction industry experience. Mr. Vermeulen has been on the consulting side for more than 27 years including projects in 39 + states and also some international work. This work primarily being the resolution of Building Envelope and Project Management concerns, Including but not exclusive to, forensic investigations involving storm damage and contractor standard of care issues. Mr. Vermeulen is directly involved in every project.
LAA consulting customers include universities, municipalities, school systems, multi-family dwelling owners, commercial and private corporate entities, numerous construction contractors. LAA provides litigation support for both the plaintiff and defense. Mr. Vermeulen fully understands the Standards of Care for both General and Subcontractors. Similarly, Mr. Vermeulen is an OSHA trained Accident Investigator and deals with the Construction OSHA standards on a regular basis. Because of Mr. Vermeulen's years of experience resolving the day-to-day process and contractual issues on a construction site, he brings a unique perspective to litigation support, including those generally missed by the architects and engineers.
Services
Mr. Luke A. Vermeulen offers the following services:

Forensic/Storm Evaluation
Building Condition Assessment
Trained Wind Storm Appraiser & Umpire
OSHA Accident Investigation
OSHA Construction Training
Expert Witness & Litigation Support
Construction Claims Consultations
ASTM E2018 Property Condition Assessment
Green Roof Design & Evaluation
Project Budgeting Evaluation
Construction Site Inspections
Construction Project Management
LEEDS & FEMA Compliance
Due Diligence Inspection
Building Envelope System Design
Plan & Specification Review
Litigation Support Services

Mr. Vermeulen's litigation experience includes:

Forensic Investigations
Project/Case Document Review & Analysis
Opposing Deposition Review & Analysis
Arbitration & Deposition Experienced

Has never been struck as an expert by virtue of any Daubert/Robinson challenge.
Expert witness and litigation assistance for both defense & plaintiff clients.
Areas of Expertise
Accident Analysis
Accident Investigation
Accident Prevention
Alternative Dispute Resolution
Building Codes
Building Envelope
Commercial and Contract
Concrete
Construction
Construction Accidents
Construction Defects
Due Diligence
Engineering
Fall Protection
Leaky Building
OSHA
OSHA Construction
OSHA Violations
Safety OSHA
Standard Ofcare
Storm Damages
Stucco/eifs Failure
Water Intrusion
Consulting Practice
All States
Luke A. Vermeulen - LukArl & Associates, Inc. in the Social Networks

LinkedIn
Affiliations
Construction Specification Institute (CSI)
National Roofing Contractors Association (NRCA)
EIFS Industry Members Association (EIMA)
U.S. Green Building Council (USGBC)
Wind Storm Insurance Network (WIND)
Green Roofs for Healthy Cities (GRHC)
Building Envelope Science Institute (BESI)
Roof Consultant Institute (RCI)
Occupational Safety & Health Administration (OSHA)
Qualifications
Forensic investigator, accepted as an expert by the Court in Texas, Florida and Louisiana in Building Envelope Design, Forensic Evaluation, System Installation, Project Estimating and Project Management. Also an OSHA authorized Trainer, Accident Investigator and Contractor Recordkeeping Analyst, as well as a Windstorm Network Damage Appraiser and Certified Windstorm Appraiser and Umpire.
Seminars & Training
OSHA - Numerous courses including Accident Investigation
Construction Specification Institute - Numerous building construction workshops and seminars
Building Science Corporation - Numerous building construction workshops and seminars
Roof Consultant Institute - Numerous building envelope workshops and seminars
Green Roofs for Healthy Cities – Various preparing for Green Roof Professional Accreditation
Windstorm Insurance Network - Numerous windstorm analysis seminars and training