Public Relations, Marketing, and Reputation Management Expert Witness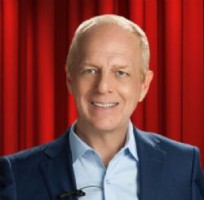 Malkus Communications Group
6278 N. Federal Highway, #208
Fort Lauderdale
,
Florida
33308

(954) 815-5924

https://chuckmalkus.com/
► Contact Malkus Communications Group
Expert Witness
Forensic Expert
Speaker
Chuck Malkus is a renowned communications professional with 37+ years' experience developing marketing and public relations strategies for Fortune 500 corporations. An author of four books, his specialization includes crisis management and reputation damage. His agency work includes serving as a chief strategy officer and he provides interviews for TV networks including CNBC and Fox Business. Expertise includes serving as an executive producer for 2021 Netflix series.
Chuck has worked extensively in advertising, branding, business development and reputation management. A prominent consumer behavior expert, he's recognized for launching new brands and start-up businesses. Mr. Malkus has been described by The Miami Herald as a "public relations guru."
Services
A multi-platform storyteller, Chuck Malkus' specialization is media relations, marketing and TV projects, which include an Emmy nomination. Chuck is an EP for his next project which airs on Netflix July 14th with story of Scott Rivas and Karls Monzon. As a seasoned reputation management pro, he provides counsel to help solve complex issues with crisis management strategies. His long-term national journalism relationships help organizations build brands.

He's a content strategy critical thinker for innovative marketing programs, including reaching TV audiences and resonating on social media channels through PR campaigns. Chuck has provided leadership with three M&A launches for publicly-traded companies including recent First Horizon Bank.

Chuck has executed change management programs to enhance brands with communications plans for corporations such as Marcum LLP; Le Cordon Bleu College; Stiles Corporation, The Enclave at Coral Ridge Country Club and Seminole Tribe. He creates multi-dimensional news media relations messaging to achieve connectivity with targeted audiences.

During times of disruption, he excels by identifying and prioritizing crisis communications for internal and external audiences. Chuck is described by The Miami Herald as a "public relations guru" in addition to a "public relations maestro" by the Sun Sentinel. He provides reputation management strategies, crisis management solutions, social media engagement and leadership development.

A keynote speaker for the past two decades, Chuck has translated his rich industry perspective into inspirational speeches which may be found at: www.chuckmalkus.com. He is an expert witness for the legal community and provides testimony on public relations; crisis communications; reputation management; branding and marketing.

Chuck is a member of the National Speakers Association (NSA) and American Society of Journalists and Authors (ASJA.) He has shared his expertise on national television shows including CNBC, FOX Business and CNN. He has been published in The WSJ, Forbes, Businessweek and DBR.

Expertise: Film & TV Production; Marketing Strategy; M&A Integrations; Change Management; Content Production; Television Placements; Social Media; Brand Building; Integrated Marketing Communications; Reputation Management; Crisis Management and Expert Witness analysis.
Areas of Expertise
Advertising
Branding
Bus Safety
Business
Business Strategy
Communications
Corporate
Crisis Management
Ethics
Ethics Speaker
Executive Producer
Hospitality
Hotel
Intellectual Property
Internet Marketing
Legal Publications
Management
Marketing
Marketing
Marketing Research
Media
Mergers & Acquisitions
News Media
Public Relations
Real Estate
Search Engine Optimization
Transportation
Additional Expertise:

PR Strategy, Netflix, Reputation Management, News Media & Journalism, Negative Media Exposure, Reputational Damage, Online Reputation, Defamation, Production Services, Professional Malpractice, SEO, Social Media, Website Content.
Areas Served
All States
Malkus Communications Group in the Social Networks

Facebook

Twitter

LinkedIn
Affiliations
Member, National Speakers Association (NSA); Board Member, Florida Speakers Association (FSA); Member, American Society of Journalists & Authors (ASJA); Member, Public Relations Society of America (PRSA)
Publications
Chuck has been published in newspapers including The WSJ, Forbes, Businessweek, Miami Herald, Sun Sentinel, Tampa Bay Times, Orlando Sentinel, Chicago Tribune, Atlanta Constitution & Journal (ACJ.)

Book author with:
Simon & Schuster,
Skyhorse,
Pelican