Economic Damages Expert Witness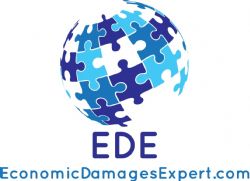 Mark L. VanBuskirk
100 Oceangate, 12th Floor
Long Beach
,
California
90802

(213) 438-9999

https://economicdamagesexpert.com
► Contact Mark L. VanBuskirk
Expert Witness
Forensic Expert
Litigation Support
Mark L. VanBuskirk is an economic damages expert witness and is a California Certified Public Accountant and Attorney. His practice areas include: Damage Calculations; Damage Analysis; Economic Loss; Lost Profits; Business Losses; Breach of Contract; Commercial Damages; Construction Damages; Wrongful Termination; Loss of Earnings; Personal Injury; Loss of Employment Benefits; Employment Damages; Divorce; Forensic Accounting.
Services
Mr. VanBuskirk offers the following services:

Litigation support
Provide expert witness testimony
Analyze and rebut opposing expert opinions
Identification of damages
Computation of damages
Economic loss analysis
Lost profits damages and analysis
Employment damages
Loss of earnings damages and analysis
Loss of wages damages and analysis
Loss of employment benefits
Wrongful termination damages
Breach of contract
Wrongful foreclosure
Fee disputes
Breach of fiduciary duty
Personal injury damages
Wrongful death damages
Malpractice damages
Construction claims
Business interruption
Marital dissolution and spousal support awards analysis
Analyze and interpret financial data
Analyze investments
Forensic accounting
Areas of Expertise
Accounting
Breach of Contract
Business Interruption
Construction
Damages
Divorce
Economic Damages
Economic Losses
Employment
Employment Termination
Lost Earnings
Lost Profits
Malpractice
Personal Injury
Wrongful Death
Wrongful Termination
Profile
Mr. Van Buskirk received his Bachelors of Science in Finance from Arizona State University in 1984 focusing on technical and theoretical knowledge in the disciple of finance, including accounting, economics, math, finance, financial markets and institutions, security and portfolio analysis and portfolio management. Mark was employed as a securities broker with Kidder, Peabody & Co. from 1984 through 1986. Kidder, Peabody & Co. was founded in 1865 and was an investment bank, active in the sales, marketing and trading of treasury bonds, municipal bonds, corporate bonds, stocks, mutual funds, limited partnership interests and financial futures.

After employment as a stockbroker with Kidder, Peabody & Company, Mr. Van Buskirk became licensed as a Certified Public Accountant, auditing and reviewing financial statements, having primary responsibility of all stages of the audit of financial statements, including planning of the audit, supervision of staff accountants, performance and supervision of audit procedures in the field, completion of all audit procedures, preparation of financial statements, including footnotes disclosures, and preparation of the audit opinion.

Mr. Van Buskirk's audit practice included companies in a broad range of industries including financial institutions, home builders, property management firms, real estate brokerage firms, shopping malls, manufacturing firms, retailers, non-profits, state-wide government retirement systems, private retirement plans, physician groups and sugar mills.

Mr. Van Buskirk's California Certified Public Accountant license number is 71728 and his California CPA license has been active and current the entire time since it was issued on July 19, 1996. Mark has been continuously licensed as a CPA, in one jurisdiction or another, since June 30, 1992. In connection with maintaining his license as a California CPA, Mr. Van Buskirk is required to complete 80 hours of continuing education every two years and he has done so since first becoming licensed as a California CPA on July 19, 1996.

Mr. Van Buskirk complies with the requirement of completing a minimum of 24 hours of continuing education in courses that focus on accounting and auditing and four hours of continuing education that focus on fraud. The accounting and auditing and fraud continuing education requirements fulfill 28 technical hours of the total 80-hour continuing education requirement that is due every two years in connection with his CPA license.

In the fall of 1993, and while working full-time as a Certified Public Accountant in the greater Detroit area, Mr. Van Buskirk enrolled in a four year night law school program. In the spring of 1995, after two years of attending night law school, Mark relocated to Long Beach, California and transferred to Southwestern School of Law located in Los Angeles, California. At the time of his transfer, Mr. Van Buskirk's class ranking at Michigan State University College of Law was 1st out of 120 students. While attending Michigan State University College of Law, Mark received the following honors: Dean's List, The Rodney Martin Lockwood Memorial Award and The Distinguished Alumni & Memorial Scholarship Award. After transferring to Southwestern School of Law in Los Angeles in May 1995, Mr. Van Buskirk completed his legal education, receiving his Juris Doctorate in May 1997, graduating cum laude and with honors.
Consulting Practice
Practice limited to California
Licenses
Certified Public Accountant
California CPA License No. 71728

Attorney at Law
California State Bar No. 190419