Securities, Options & Futures Expert Witnesses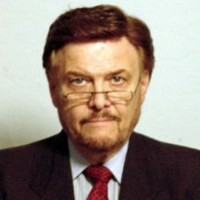 Market Consulting Corporation
Nationwide Consultants/Experts in Investment & Trading Litigation
New York
,
New York

(888) 397-9867

https://www.market-consulting.com
► Contact Market Consulting Corporation
Expert Witness
Forensic Expert
Litigation Support
Speaker
Market Consulting Corporation offers expert financial and litigation consulting services to attorneys who represent plaintiffs/claimants and defendants/respondents nationally, including appearances in state and federal court in numerous states, various arbitration and commission proceedings and the U.S. Tax Court. Nationwide practice; no charge for travel time to testify.
Services
Market Consulting Corporation provides financial industry consulting in:

Arbitration and Litigation Consulting
* Initial account review
* Forensic account analysis, damages and mitigation
* Assistance drafting complaint and with discovery
* Expert witness opinion, opposing expert critique, deposition and testimony

General Securities and Futures Industry Consulting
* Economic and statistical analysis including economic justification studies
* Due diligence for securities and futures offerings
* Valuation of industry firms, including for sale purposes, the IRS and the courts
* Asset management strategies

Mediation
Litigation Support Services

Market Consulting Corporation provides financial industry consulting in arbitration, litigation, consulting and mediation. We can help with initial account reviews; forensic account analysis; damages and mitigation; assistance drafting complaint and with discovery; expert witness opinion, opposing expert critique, deposition and testimony.
Areas of Expertise
Additional Expertise:

Broker Breach of Fiduciary Duty, Stock Broker Misrepresentation, Margin Liquidations, Lack of Supervision, Securities Arbitration, Securities Mediation, Selling Away, Market Timing, Futures & Derivatives, International Investors, Late Trading, Churning in Stock Accounts.
Profile
Market Consulting Corporation's dispute resolution and financial consulting efforts are under the direction of Dr. Ronald W. Cornew, the firm's President and Senior Consultant. He has over two decades of experience in a broad range of financial industry specialties with directly relevant background to guide the development of the factual side of the case and applicability of related laws and regulations, prepare reports, and provide expert testimony in hearings and court settings.

While Dr. Cornew personally supervises every MCC case, his long experience has generated a network of industry specialists for team efforts on very large or complex matters requiring detailed knowledge of the least known industry practices.
Areas Served
No charge for travel time for testimony. Nationwide - Alabama, Alaska, Arizona, Arkansas, California, Colorado, Connecticut, Delaware, District of Columbia (Washington, D.C.), Florida, Georgia, Hawaii, Idaho, Illinois, Indiana, Iowa, Kansas, Kentucky, Louisiana, Maine, Maryland, Massachusetts, Michigan, Minnesota, Mississippi, Missouri, Montana, Nebraska, Nevada, New Hampshire, New Jersey, New Mexico, New York, North Carolina, North Dakota, Ohio, Oklahoma, Oregon, Pennsylvania, Rhode Island, South Carolina, South Dakota, Tennessee, Texas, Utah, Vermont, Virginia, Washington, West Virginia, Wisconsin, Wyoming.
Market Consulting Corporation in the Social Networks

LinkedIn
Professional Experience
Dr. Cornew's background includes:

* Massachusetts Institute of Technology (MIT) doctorate
* Experience as reviewer of customer complaints and in settlement negotiations for major brokerage firms
* Consultant to the NYSE, the Chicago Board of Trade (CBOT), the Chicago Mercantile Exchange (CME), the New York Mercantile Exchange (COMEX Division), Options Clearing Corporation (OCC), Teachers Insurance and Annuity Association/College Retirement Equities Fund (TIAA/CREF), banks and other major clients
* Has served as member of the Compliance and Legal Division of the Securities Industry Association, Research and Trading Division of the Futures Industry Association and various other industry-related groups
* Has served as member of the Board of Arbitrators of NYSE, American Arbitration Association, National Futures Association and NASD (now FINRA) including as Chairperson
* Mediator with NASD (now FINRA) training
* University Finance professor and tutor for industry competency examinations (Series 7, etc.)
* International lecturer on regulation of U.S. markets
Legal Experience & Services
Market Consulting Corporation has successfully consulted in cases involving:

* Investment Suitability
* Lack of supervision
* Stock Churning (including criminal churning)
* Unauthorized trading
* Options abuse
* Breach of fiduciary duty
* Industry rules, standards and practice, compliance
* Other legal or economic work involving offering documents, marketing or new product development
Professional References
Upon request.