Law Firm Website Marketing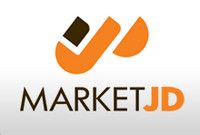 Market JD, Inc.
PO Box 1596
Northbrook
,
Illinois
60065

(312) 925-8300

www.marketjd.com
► Contact Market JD, Inc.
Litigation Support
Speaker
Market JD, Inc. is an interactive agency focusing exclusively on the needs of small and medium-sized businesses. Owned and managed by Rafi Arbel, Market JD provides a one-stop show for all your Internet marketing needs.
Services
Market JD, Inc. provides the following services:

Website Design & Development
Legal Blogs
Legal Content Writing
Traditional Media Marketing
Video Production
SEO Directories and Link Building
Areas of Expertise
Profile
Market JD, Inc. is the leading law firm website and marketing firm. We help law firms promote their legal services on the internet, in print and on television and radio. Specializing in providing customized website design and development, current and relevant legal blogs, substantive legal writing services, cutting edge SEO tools and video production, we are a one-stop-shop for attorneys and law firms looking to grow their business.

Market JD was started by Rafi Arbel, an attorney and MBA graduate, who has been helping attorneys build their practice and reach clients for many years. A former litigator, Rafi combines his knowledge of the legal industry with his experience in cutting edge website marketing tools to help clients expand their client base and grow their practice.