Full-Service Online Professional Marketing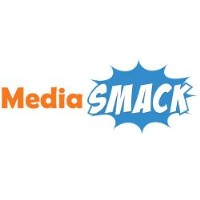 MediaSmack
700 Lavaca Street
Suite 1400
Austin
,
Texas
78701

(888) 530-2935

https://www.mediasmack.com

Send an email
Expert Witness
MediaSmack is a full-service marketing firm that connects your business with the right strategic marketing partnerships, like Google and YouTube, so you can effectively compete in the online marketplace. We have successfully represented dozens of medium to large-scale businesses across the country.
Services
At MediaSmack, our internet marketing specialists develop a comprehensive legal strategy for your business that includes web design, SEO, mobile optimization, blog marketing, Pay-Per-Click, social media marketing, call tracking, video and content marketing.
Areas of Expertise
Additional Expertise:

Blog Marketing, Local SEO, Call Tracking, Mobile Website, Video Ads, Social Media Marketing, Video Production.
Profile
MediaSmack is an Austin-based SEO company with offices in Frisco, Texas and Sacramento, California. Founded in 2013 by Zach Thompson and Brian Meikle, MediaSmack has grown into an industry trendsetter with clients located across the country. The company is known in the legal marketing industry for developing tailored strategies that are unique to each individual client. By using a combination of search engine optimization (SEO), website design, pay-per-click (PPC) advertising, blog marketing and social media marketing, MediaSmack helps its clients increase their online footprint. MediaSmack's clients consist of law firms, individual attorneys and legal professionals from across the United States.
Consulting Practice
Nationwide
MediaSmack in the Social Networks

Facebook

Twitter

LinkedIn