Director of Emergency General Surgery - Trauma, General Surgery & Surgical Critical Care Expert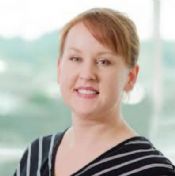 MediWitness, LLC
12022 N 58th St
Omaha
,
Nebraska
68152

(888) 879-6199

https://www.mediwitness.com
► Contact MediWitness, LLC
Expert Witness
Litigation Support
Speaker
Keely Buesing, MD, FACS is a clinically active academic surgeon, dedicated to providing an accurate and thorough expert medical opinion to defense and plaintiff attorneys. She is double board certified in General Surgery and Surgical Critical Care, and practices full-time in a university-affiliated medical center.
Services
Medical expert consulting & testimony.
Areas of Expertise
Abdominal Surgery
Acute Abdomen
Amputation
Anaphylactic Shock
Appendicitis
Brain Injury
Burns
Cellulitis
Colon and Rectal Surgery
Critical Care
Critical Care Surgery
Diverticulitis
Emergency Medical Services (EMS)
Emergency Medicine
Emergency Surgery
Gall Bladder Disease
Gangrene
General Surgery
Head Injury
Hemorrhoids
Hernia
Laparoscopic Surgery
Medical
Medical Analysis
Medical Expert Agency
Medical Malpractice
Medical Records
Medical Review
Medical-Legal Issues
Necrotizing Fasciitis
Oncology Surgery
Ostomy
Pancreatitis
Pneumonia
Pulmonary
Sepsis
Septic Shock
Spinal Cord Injury
Standard of Care
Surgery
Thoracic Surgery
Trauma
Traumatic Brain Injury (TBI)
Vascular Medicine
Additional Expertise:

Perforated diverticulitis, perforated appendicitis, multiorgan failure, acute respiratory distress syndrome (ARDS), penetrating trauma, blunt trauma, deep vein thrombosis (DVT), extracorporeal membrane oxygenation (ECMO), acute lung injury (ALI), respiratory failure, ventilator, pneumothorax, hemothorax, rib fractures, pulmonary contusion, empyema, perforated gastric ulcer, perforated duodenal ulcer, intestinal ischemia, mesenteric ischemia, perforated viscus, perforated small bowel, perforated colon, scientific method.
Profile
I am a full-time clinically active academic surgeon at Level 1 Trauma Center in Omaha, Nebraska. In addition to clinical activities, my responsibilities include teaching residents, medical students, and advanced practice providers (APPs, or "midlevels") in the areas of general surgery, trauma, and surgical critical care. I am actively engaged in basic science research and have my own lab, which focuses lung injury, respiratory failure and acute respiratory distress syndrome (ARDS).
Consulting Practice
All States
More Information
MediWitness, LLC in the Social Networks

LinkedIn
Licenses
State of Nebraska, No. 27342
National Provider Identifier (NPI), No. 1710191978
Qualifications
American Board of Surgery General Surgery
American Board of Surgery Surgical Critical Care
Education
Medical Degree (MD): University of Texas Health Science Center - San Antonio
Residency: University of Nebraska Medical Center
Fellowship: Surgical Critical Care Fellowship at Washington University, St. Louis, MO