General & Trauma Surgery Expert Witness Consulting & Testimony Services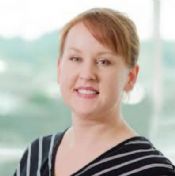 MediWitness, LLC
12022 N 58th St
Omaha
,
Nebraska
68152

(888) 879-6199

https://www.mediwitness.com
► Contact MediWitness, LLC
Expert Witness
Litigation Support
Keely Buesing, MD, FACS is a clinically active academic surgeon, dedicated to providing an accurate and thorough expert medical opinion to defense and plaintiff attorneys. She is double board certified in General Surgery and Surgical Critical Care, and practices full-time in a university-affiliated medical center.
Services
Dr. Buesing's areas of expertise include: Trauma Surgery, General Surgery, Emergency General (Acute Care) Surgery, and Laparoscopic Surgery.
Areas of Expertise
Abdominal Surgery
Amputation
Anaphylactic Shock
Brain Injury
Burns
Cellulitis
Colon and Rectal Surgery
Critical Care
Critical Care Surgery
Diverticulitis
Emergency Surgery
Gall Bladder Disease
General Surgery
Head Injury
Hernia
Laparoscopic Surgery
Laparoscopic Surgery
Medical
Medical Analysis
Medical Expert Agency
Medical Malpractice
Medical Records
Medical Review
Medical-Legal Issues
Necrotizing Fasciitis
Ostomy
Pancreatitis
Rebuttal
Spinal Cord Injury
Standard of Care
Surgery
Trauma
Trauma Surgery
Traumatic Brain Injury (TBI)
More Information
MediWitness, LLC in the Social Networks

LinkedIn
Qualifications
American Board of Surgery General Surgery
American Board of Surgery Surgical Critical Care
Publications
Buesing KL, Mullapudi B, Flowers KA. Deep venous thrombosis and venous thromboembolism prophylaxis. Surg Clin North Am. 2015 Apr;95(2):285-300. Abstract

Buesing KL, Densmore J, Kaul S, Pritchard Jr. K, Jarzembowski J, Gourlay D, Oldham K. Endothelial Microparticles Induce Inflammation Acute Lung Injury. J Surg Res. 3/2011 32-9. Abstract

Buesing KL, Tracy ET, Kiernan C, Pastor AC, Cassidy LD, Scott LP, Ware RE, Davidoff AM, Rescorla FJ, Langer JC, Rice HE, Oldham KT. Partial Splenectomy for Hereditary Spherocytosis: A Multi-Institutional Review. 1/2011: 178-83. Abstract

Buesing KL, Perry D, Reyes C, Abdessalam S. Castleman Disease: Surgical Cure in Pediatric Patients. J Pediatr Surg. 1/2009: 5-8. Abstract
Education
University of Texas Health Science Center - San Antonio
Residency: University of Nebraska Medical Center
Fellowship: Surgical Critical Care Fellowship at Washington University, St. Louis, MO