Hospitalist and Expert Witness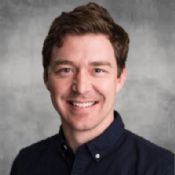 Michael Barker, MD
135 West Swift Creek Way
Kalispell
,
Montana
59901

(406) 260-8489
► Contact Michael Barker, MD
Expert Witness
Litigation Support
As a full-time hospitalist working at a regional referral hospital, Michael Barker, MD has extensive experience managing patients with complex disease states. He is current with latest advancements and improvements in care and is focused on optimizing treatment and delivering highest quality of care. By mentoring resident physicians, Dr. Barker has cultivated the ability to communicate complex medical issues clearly and concisely.
Services
Dr. Barker offers the following services:
Consulting with attorneys and testifying about hospital medicine, including reviewing legal and medical records such as hospital and physician notes and reports.
Areas of Expertise
Addison's Disease
Aging
Alcohol
Alcohol Abuse
Anaphylactic Shock
Cardiomyopathy
Cellulitis
Chronic Granulomatous Disease CGD
Chronic Lung Disease
Chronic Pain
Circulation Diseases
Cirrhosis
Dementia
Diabetes
Diverticulitis
Emphysema
Encephalitis
Gall Bladder Disease
Gastrointestinal Bleed
Geriatrics
Glomerulonephritis
Helicobacter Pylori
Hospice
Hospital Medicine
Hypertension
Hypoglycemia
Infectious Diseases
Influenza
Internal Medicine
Intestinal Diseases
Kidney Diseases
Kidney Infection
Liver Diseases
Lung Cancer
Medical
Medical Analysis
Medical Malpractice
Medical Records
Medical Review
Meningitis
Metabolic Diseases
Necrotizing Fasciitis
Nosocomial Infections
Pain Management
Pancreatitis
Pneumonia
Prion Diseases
Pulmonary
Pulmonary Embolism
Respiratory Failure
Sepsis
Septic Shock
Standard of Care
Stroke
Urinary Tract Infections (UTI)
Vasculitis
Additional Expertise:

Adverse Drug Reactions, Deep Venous Thrombosis, Dosing Errors, Drug Interactions, Drug Overdose, Hospital Negligence, Infections, Medication Errors, Medication Interaction, Medication Overdose, Overdose.
Areas Served
All States
Michael Barker, MD in the Social Networks

LinkedIn
Professional Experience
Hospitalist, Kalispell Regional Medical Center/Logan Health, May 2019 – Present, Kalispell, MT

Teaching Physician, Family Medicine Residency of Western Montana (through Logan Health), May 2019 – Present, Kalispell, Mt

Telemedicine Hospitalist, Cabinet Peaks Medical Center (through Logan Health), March 2022 – Present, Libby, MT

Hospitalist, Portneuf Medical Center, Jul 2015 – Apr 2019, Pocatello, ID

Teaching Physician, Idaho State University Family Medicine Residency (through Portneuf Medical), July 2015 – May 2019, Pocatello, ID
Licenses
Montana State Board of Medicine
Montana State Board of Pharmacy
Family Medicine Board Certified
Education
Resident Physician, Idaho State University Family Medicine Residency, Jul 2012 – Jul 2015, Pocatello, ID

Doctor of Medicine, Saint Louis University School of Medicine, Aug 2008 – June 2012, Saint Louis, MO

Bachelor of Science, Biochemistry, Utah State University, Aug 2001 – June 2008, Logan, UT