Financial Forensics and Commercial Litigation Services - Expert Witness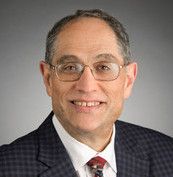 Michael D. Pakter CPA, CFF, CGMA, CFE, CVA, MAFF, CA, CIRA, CDBV
203 North LaSalle Street
Suite 2100
Chicago
,
Illinois
60601

(312) 229-1720

https://www.litcpa.com/members/michael-d-pakter/
► Contact Michael D. Pakter CPA, CFF, CGMA, CFE, CVA, MAFF, CA, CIRA, CDBV
Expert Witness
Forensic Expert
Litigation Support
Speaker
Michael D. Pakter, Managing Member of Gould & Pakter Associates LLC, provides consulting and litigation support services to trial lawyers, trustees, receivers, their clients, business owners and managers and state and local government. He focuses on financial analysis, forensic accounting, economic damages determination, valuation issues and financial investigations. He has experience in financial forensics, determining lost profits, insurance, earn-outs, analyzing financial transactions and balances, fair value issues and reconstruction of falsified and/or incomplete financial information.
Services
Gould & Pakter Associates, LLC
• Provides financial forensics, commercial litigation services, investigations and dispute resolution services.
• Calculates economic damages, lost profits, lost earnings, business interruption claims and earn-outs.
• Values closely held businesses for shareholder litigation, family law services, bankruptcy and business litigation and estate
and gift tax compliance.
• Traces undisclosed assets, analyzing financial transactions/balances, determines sources of funds used to acquire assets and
reconstructs falsified/incomplete financial information.
Litigation Support Services

Gould & Pakter Associates, LLC provides expert testimony and litigation support services for both plaintiff and defense.
Areas of Expertise
Accounting
Alternative Dispute Resolution
Arbitration
Asset Tracing
Bankruptcy
Business
Business Interruption
Business Valuations
Commercial Litigation
Construction
Damages
Distressed Businesses
Divorce
Economic Damages
Economic Losses
Economics
Estates and Trusts
Financial
Financial Analysis
Financial Forensics
Fraud
Intellectual Property
Internal Investigations
Investigation
Litigation
Lost Earnings
Lost Profits
Malpractice
Record Reconstruction
Valuation
Profile
Michael Pakter has more than 40 years of experience in forensic accounting, investigations and litigation services in numerous industries and diverse engagements, including more than 40 years of experience in economic damages and business valuations. State, Federal and Bankruptcy Courts, as well as arbitrators, have recognized me as an expert in forensic accounting, economic damages, business valuation, CPA malpractice and bankruptcy core proceedings. Mr. Pakter is a Certified Public Accountant with multiple additional certifications in economic damages, financial forensics, business valuation and bankruptcy core proceedings. He focuses his professional practice on forensic accounting, lost profits, lost earnings and other economic damages, business interruption, fraud/financial investigations, bankruptcy core proceedings and litigation support.
Areas Served
All States as well as Federal, State and Local Governments.
Michael D. Pakter CPA, CFF, CGMA, CFE, CVA, MAFF, CA, CIRA, CDBV in the Social Networks

Facebook

LinkedIn
Professional Experience
For illustrative purposes only, Mr. Pakter's expertise in financial analysis is described in the following areas:

- Economic Damages - Lost profits/earnings; business interruption; actual, compensatory and other economic damages

- Commercial Litigation Support - Discovery assistance; deposition/trial binders; testimony; litigation support

- Forensic Accounting - Financial forensics; analysis of transactions/balances; reconstructing accounting books/records

- Bankruptcy/Distressed Businesses - Fraudulent conveyances; solvency; preferences; plan feasibility

- Investigations - Internal corporate investigations; fraud detection; financial reporting irregularities; employee misconduct

- Valuation Analysis - Contractual disputes; claims; distressed businesses; turnarounds; bankruptcy core proceedings

- Accounting Analysis - Accounting books and records; internal controls; business processes; business performance

- Intellectual Property/Franchise - Copyright/trademark infringement; use of likeness; royalty audits; projections

- Real Estate/Construction - Landlord/tenant disputes; costs of construction; common area expenses; real estate developers

- Wholesale/Retail - Benchmarks; earn outs; inventory; forecasts; financial condition/performance

- Manufacturing/Distribution/Transportation - Cost accounting; charge backs; expense categorization/reduction

- Federal/State/Local Government - Vendor audits; program revenues/costs; false claims
Licenses
Chartered Global Management Accountant (2012)
Certified Valuation Analyst (2011)
Master Analyst in Financial Forensics (2009)
Certified in Financial Forensics (2008)
Certified in Distressed Business Valuation (2006)
Certified Insolvency and Restructuring Advisor (2002)
Certified Fraud Examiner (1994)
Certified Public Accountant (1988)
Chartered Accountant (1980)
Affiliations
American College of Forensic Examiners - Member
American Institute of Certified Public Accountants - Member of Forensic and Valuation Services Section
Association of Certified Fraud Examiners - Member and Past President of Chicago Chapter
Association of Insolvency and Restructuring Advisors - Member
Chicago International Dispute Resolution Association - Treasurer
Forensic Expert Witness Association - Member
National Association of Certified Valuation Analysts - Practitioner Member
Illinois CPA Society - Accounting Principles Committee (2010-2012); Forensic Accounting Conference Chair (2009-2011); North Shore Chapter Past President; Ethics Committee (1991-1995); Fraud Conference Chair (2005-2009)
Qualifications
Mr. Pakter has more than 49 years of experience in financial analysis, financial forensics, accounting and internal investigations in diverse engagements and numerous industries. He has participated in public hearings and alternative dispute resolutions, submitted expert reports in several jurisdictions and testified in arbitrations, regulatory proceedings and State, Federal and Bankruptcy Courts.

Mr. Pakter has been recognized by courts and arbitral bodies as an expert in financial analysis.
Seminars & Training
For illustrative purposes only, the following is a sample of presentations Mr. Pakter gave during 2011:

- Composite Manufacturing Company: A Financial (Mis)Statement Case Study – Bankruptcy Law Firm; Loyola University; and The Chicago Bar Association
- Unique Forensic Accounting Issues Involving Organized Crime - Learnucopia
- Annual Forensic Accounting Update - ICPAS Chapter
- Janis Joplin's Yearbook, Ex Ante, Ex Post and Other Essential Elements of Measuring Benefit Streams in Determining Economic Damages - ICPAS Forensic Accounting Conference
- Economic Damages: Non-Competition and Other Claims: Establishing Lost Profits Damages in the Context Of a Violation of a Non-Compete Agreement Law Firm; and Loyola University
Education
Bachelor of Commerce - Witwatersrand University, South Africa (1974-1976)
Bachelor of Accountancy - Witwatersrand University, South Africa (1977-1979)
Bankruptcy Mediation Certificate Program - DePaul University (2000)
Construction Management Certificate Program - DePaul University (2007)
Continuing Education - including AICPA, ICPAS, ACFE, AIRA, NACVA (1986 - present)