Banking and Financial Litigation Consulting, National Expert Witness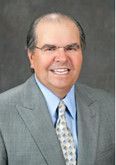 Michael F. Richards
21525 Norris Road
Manhattan
,
Montana
59741

(406) 581-8797

(406) 282-6083

www.mrichardsconsulting.com

Send an email
Expert Witness
Michael F. Richards is a banking expert who provides testimony and litigation support to attorneys representing financial institutions, businesses, and individuals. Expert witness services include analysis of key issues, case strategy, depositions, opinions, and court testimony.
Services
Mr. Richards provides a full range of expert witness consulting and testimony in the following areas:

• Banking Practices and Procedures
• Banking Industry Standards
• Bank Officers' and Directors' Conduct, Actions and Negligence Issues
• Banking Operations
• Banking Policies and Procedures
• Credit Analysis
• Loan Review
• Loan Documentation
• Bank Regulations and Law
• Commercial and Real Estate Lending Practices
• Consumer Lending Practices
• Forensic Commercial Loans
• Lender Liability
• Loan Participation and Documentation
• Troubled Debt Restructuring Practices, Workouts and Forbearance Issues
• Collection Practices
• Loan Commitment Issues
• Loan Guarantee Issues
• Bank Credit Administration and Credit Policy issues, Customs and Practices
• Real Estate Appraisal Issues
• Bank Fraud Issues
• Bankruptcy, Fairness of Interest Rates "Cramdown"
Litigation Support Services

Mr. Richards provides expert witness testimony for bank related state and federal cases nationally. He represents both plaintiffs and defendants.
Areas of Expertise
Additional Expertise:

Bank Loans; Banking Policies; Bank Regulations; Banking Standards
Profile
Mr. Richards has more than 34 years of banking experience in all aspects of banking. His experience as a Founder, Organizer, President/CEO, and Director of two de-novo banks and heading up a work-out department for a regional bank give the client and attorney a behind the scenes understanding of banks. He has extensive experience in lending, lender liability, banking operations, regulatory oversight, policies procedures, documentation, and standards of banking practices.

Additionally, he has been a VP/Commercial Lender, Credit Review Officer, and EVP/Regional Underwriter. In 2009 he began his consulting and expert witness career, serving both plaintiffs and defendants. He has qualified and testified as an expert witness at trial in state and federal courts. He has also testified as an expert witness, in federal court, in a white collar criminal case. He serves clients nationally and has been retained in over 80 cases representing clients in 28 states since beginning his expert witness career.
Consulting Practice
All States
Professional Experience
As an expert witness, Mr. Richards has qualified and testified in both state and federal courts. He has had clients in 28 states.
Publications
Mr. Richards has authored two publications:

"Optimizing Your Use of Banking and Financial Institution Experts";
"Understanding the Problem Loan Process in Banking".
Professional References
Quentin M. Rhoades, Attorney, Sullivan Tabaracci & Rhoades, P.C.
David Charles, Attorney, Crowley Fleck PLLP
G. Patrick HagEstad, Attorney, Milodragovich, Dale, Steinbrenner & Nygren
G. Allen Dale, Attorney, Law Offices of G. Allen Dale, PLLC
Perry M. deStefano, Attorney, Spangler and deStefano, PLLP
Education
BS, from the University of California, Davis (1975)
Articles Published by Michael F. Richards
Understanding the Problem Loan Process in Banking
Successful discovery and depositions require an understanding of the problem loan process in banking. Once a bank has designated a loan as a problem, it takes on a new set of regulatory and policy requirements. Problem loans are sometimes also designated as "Workout Loans." Virtually all problem loans have an adverse classification per regulatory guidelines.
Read Article