Colorectal Surgeon and General Surgeon Expert Witness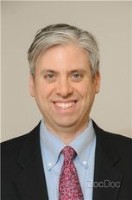 Michael H. Tarlowe, MD, PC
12 Greenridge Avenue
Suite 301
White Plains
,
New York
10605

(914) 997-9600

https://www.michaeltarlowemd.com
► Contact Michael H. Tarlowe, MD, PC
Expert Witness
Dr. Tarlowe is board certified in both Colon & Rectal Surgery and General Surgery, with more than 13 years of experience. He is a fellow of the American College of Surgeons and the American Society of Colon and Rectal Surgeons. Dr. Tarlowe maintains a full-time private practice in White Plains, NY and New York City. He has reviewed dozens of cases for medical expert witness work.
Services
Dr. Michael Tarlowe's range of services include:

Clinical Consultations
Expert Testimony and Assessments
Second Opinions
Litigation Support Services

Dr. Tarlowe provides unbiased and impartial expert testimony and litigation support services to both plaintiff and defense attorneys.
Areas of Expertise
Abdominal Surgery
Anal Cancer
Anal Fissure
Anal Fistula
Cancer
Cellulitis
Colon and Rectal Surgery
Colon Cancer
Colonoscopy
Diverticulitis
Gall Bladder Disease
Gastroenterology
General Surgery
Genital Warts
Hemorrhoids
Hernia
Intestinal Diseases
Laparoscopic Surgery
Medical Malpractice
Medical Records
Medical Review
Medical-Legal Issues
Oncology Surgery
Proctology
Rectal Cancer
Standard of Care
Surgery
Michael H. Tarlowe, MD, PC in the Social Networks

Facebook

Twitter

LinkedIn
Professional Experience
Sept 2007 – Present
Michael H. Tarlowe, M.D., PC
White Plains, New York
President, Physician

March 2011 – December 2017
DOCS Medical
Yonkers, New York
Physician

Sept 2006 – Aug 2007
Christopher J. Bruce, M.D., PLLC
White Plains, New York
Associate Physician
Licenses
American Board of Surgery – 02/06/2006
Recertified – 12/15/2015 (valid until 12/31/2026)

American Board of Colon & Rectal Surgery – 09/29/2007
Recertified – 05/12/2016 (valid until 12/31/2027)

New York Medical License – #235531 (valid until 07/31/2018)

DEA Registration Number – BT8135875 (valid until 11/30/2017)

USMLE Step 1 (06/1997), Step 2 (03/1999), Step 3 (08/2000)
Affiliations
Fellow, American College of Surgeons
Fellow, American Society of Colon & Rectal Surgeons
Member, New York Society of Colon & Rectal Surgeons
Member, Medical Society of the State of New York
Member, Westchester County Medical Society
Member, Credentials Committee, White Plains Hospital
Member, Health Information Management Committee, White Plains Hospital
Awards & Honors
Castle Connolly Top Doctor -2018 & 2019
Alpha Omega Alpha Honor Medical Society – 2004
General Surgery Resident of the Year: 2003 - 2004
Gold Medal Paper (Southeastern Surgical Congress) – 2003
Publications
1. Tarlowe MH, Duffy A, Kannan KB, Itagaki K, Lavery RF, Livingston DH, Bankey P, Hauser CJ. Prospective study of neutrophil chemokine responses in trauma patients at risk for pneumonia. Am J Respir Crit Care Med. 2005 Apr 1;171:753-9.

2. Tarlowe MH, Kannan KB, Itagaki K, Adams JM, Livingston DH, Hauser CJ. Inflammatory chemoreceptor cross-talk suppresses leukotriene B4 receptor 1-mediated neutrophil calcium mobilization and chemotaxis after trauma. J Immunol. 2003 Aug 15;171:2066-73.

3. Tarlowe MH, Kannan KB, Itagaki K, et al. Trauma suppresses neutrophil chemotaxis toward G-protein coupled chemoattractants. J Am Coll Surg. 2002;195: S86. (Abstract)

4. Tarlowe MH, Swan KG. The death of General Albert Sidney Johnston. Bulletin of Am Coll Surg. 1998 May;83:15-23.

5. Tarlowe M, Meisenberg G, Ward WS, et al. DNA transfer from one human prostate cancer cell to another. Surgical Forum. 1995;46:776-8.
Education
July 2005 – June 2006
Colon and Rectal Surgery Fellowship Program
Northwell Health
Great Neck, New York

July 1999 – June 2005
General Surgery Residency Program
Rutgers New Jersey Medical School
Newark, New Jersey

Aug 1995 – May 1999
Doctor of Medicine
Rutgers New Jersey Medical School
Newark, New Jersey

Sept 1991 – May 1995
Bachelor of Arts in Biology, Cum Laude
Rutgers College
New Brunswick, New Jersey