Police Procedures Trial Consultant & Expert Witness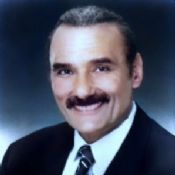 Michael Levine
P.O. Box 533
Stone Ridge
,
New York
12484

(845) 687-9642

www.policetrialexpert.com
► Contact Michael Levine
Expert Witness
Litigation Support
Speaker
Michael Levine, consultant, nationally recognized as one of America's leading law enforcement procedural experts, with offices in Stone Ridge, NY and New York City, His peer review articles and essays are now among the top .05% of global downloads by researchers and police agencies via Academia.edu. He offers full trial consulting services in both criminal and civil matters as follows: Expert Witness, File Review and strategy assessment; case particular design of cross-examination "menus" for law enforcement officers; Investigative and Technical and Research Support; Expert Witness Report and/or Affidavit Preparation. Mr. Levine was the first US law enforcement procedures expert whose testimony was accepted in a Japanese court.
Services
Michael Levine provides services in the following:

Case Assessment-Strategy and Discovery Advice
Mr. Levine will utilize his 50 years of training and courtroom experience as a DOJ supervisory officer, Internal Affairs Supervisory officer, Police-involved shooting expert- consultant for two major district attorneys offices, Inspector of Operations and case agent to carefully assess your matter. His advice as to discovery matters and strategy alone has often led to out-of-court agreements (civil and criminal) that were quite satisfactory to his clients.

Expert Witness Reports and/or Affidavits and/or Testimony
Mr. Levine is a highly skilled, widely published professional writer. Over 90% of his civil cases have been settled satisfactorily for his clients without trial on the basis of his written reports and affidavits.

Design of Cross-Examination and/or Deposition Question and Answers
Mr. Levine's now 50 years of intensive hands-on experience on the streets and in the courtrooms (criminal and civil) and his insider's anatomical knowledge of law enforcement operations, combined with devastating effect in the design of his cross-examination "menus aimed at law enforcement officers and supervisors. During the past 29 years of his trial consulting career, cross-examination planning by Mr. Levine has had profoundly dramatic and satisfactory courtroom results for his clients.

Investigative and Research Support
Michael Levine, a trial consultant and licensed Private Investigator, is also currently active as an international police instructor for the US State Department, journalist and investigative researcher. He maintains a database of more than 300 court-qualified law enforcement experts and investigators worldwide, colleagues with whom he consults on a case-by-case basis.

Security Consulting
Trained in plant and personal security review by Department of Justice and Secret Service. Served as a security consultant to the Internet Pharmaceutical Industry.

Media and Technical Consulting
Mr. Levine has been a consultant and on-air expert for in excess of 200 radio and television shows.
Litigation Support Services

Michael Levine will utilize his training and experience as a DOJ supervisory officer Inspector of Law Enforcement Operations (assignments that demands its occupants to be experts among law enforcement experts), to review and carefully assess your matter, in the same manner, it would have been done for a prosecutor and/or top law enforcement administrator.
Areas of Expertise
Asset Locators
Background Investigations
Blind Mule
Civil Rights
Computer Forensics
Criminal
Deadly Force
Drugs
Due Diligence
Executive Protection
Fraud
Government
Informant Handling
Informants Entrapment
Investigation
Law Enforcement
Law Firm Consulting
Litigation
Loss Prevention
Media
Personal Injury
Police Corruption
Police Procedures
Police Use of Force
Premises Security
Records Management
Research
RICO
Security
Security Management
Sexual Harassment
Strategic Planning
White Collar Crime
Wrongful Death
Profile
Michael Levine, called America's top undercover cop by 60 Minutes, is a world-recognized expert in law enforcement procedures, a trial consultant, expert witness and security consultant. He maintains consulting offices in Stone Ridge, N.Y. and in New York City.

Mr. Levine's professional law enforcement career includes 30 years service and advanced training as a Supervisory Field Officer, Internal Affairs Investigator, Inspector of Operations and Training Officer and Foreign Attach in the FBI/DEA Task Force, DEA, Customs (hard narcotics smuggling unit) , IRS (CID), and BATF and Director of a major Sheriffs Department Drug Bureau. Mr. Levine also served as a military police officer and sentry dog handler (K-9).

Publications: He is a New York Times best-selling author and journalist whose articles and interviews have been published by The New York Times, Washington Post, USA Today, Esquire, The Narcotic Officer, Texas Lawyer and more than 200 other media venues. His best-selling books are used as police training and criminal justice texts at colleges and universities throughout the U.S. "Fight Back," his manual for community anti-drug action was recommended reading by the Clinton Administration Drug Policy Office. He is the author of the official police manual on Informant-Handling and Undercover Tactics for the US State Department, the Department of Justice and the New York State Department of Justice Services.

Expert Testimony: During his 50 year total career (law enforcement, Police Instruction & Trial consulting) his expert testimony, affidavits and reports have been accepted on more than 500 occasions in federal and state courts (civil & criminal) in 19 states as well as Puerto Rico and 8 foreign nations, involving the following areas of expertise:

- Narcotics and drug trafficking (all related aspects)
- Informants (and jailhouse snitches)
- Use of force (including deadly force)
- Arrests and interrogations
- RICO (criminal & civil) & conspiracy
- Organized Crime
- Title III investigations (wiretaps, bugs and other electronic intercepts)
- Blind mule (unwitting participation) defense
- Entrapment (undercover and/or informant)
- Undercover tactics
- Controlled delivery operations & smuggling
- Police misconduct & hiring practices
- Medical marijuana defense
- Internet pharmaceuticals
- Investigative due diligence (adherence to search-for-truth doctrine)
- Police procedures and investigative reporting
- Money laundering & asset seizures

Michael Levine's most recent testimony includes:

May 13th-16th 2019: Wrongful Death Beneficiaries of Ruth Helen Harrion v The City of Jackson, MS et al.
Jan. 23rd-24th 2019: Benny Warr v Rochester New York Police Department et al.

Update October 2019:
Dekalb County, Georgia. Civil Grand Jury (Police Involved Shooting) – Testified for prosecution: October 22, 2015, Mr. Levine aided DA's investigators in follow-up investigation, then testified before the DeKalb County Grand Jury as an expert for the District Attorney's Office in its recommendation that this matter be sent to a criminal grand jury. Case: in the police-involved shooting of Anthony Hill, by Officer Robert Olsen. Retained by the Dekalb County District Attorneys Office. GJ recommended that officer Olsen case be forwarded to criminal grand jury for a criminal indictment.
Outcome: On October 14, 2019, Olsen would be convicted in criminal court, Dekalb County Georgia, of criminal assault, violating the oath of his office and making a false statement. Sentencing pending November 1, 2019.
Consulting Practice
All States. Michael Levine's services have also been used successfully in the United Kingdom, Canada, Puerto Rico, Japan.
Professional Experience
1990 - Present
Trial and media consultant, expert witness, investigator, lecturer - journalist - Law Enforcement Instructor and author.
New York State Police instructor and author of the 2008 student manual "Undercover Tactics and Informant Handling"
Security Consultant and Advisor to North American Pharmaceutical Group.

1994-1995 - Advisor to Mayor Dinkins
At the request of Mayor David Dinkins, Michael Levine served on a select task force whose focus was the formulation of laws that would increase the security at New York City's 25,000 Automatic Teller Machines.

January 1993 - January 1994
Drug Bureau Chief, Barnstable County, Mass. (Cape Cod) Sheriffs Department.

1973 - 1990
Drug Enforcement Administration- FBI/DEA Task Force. Vice President's Task Force- Other positions held were numerous including diplomatic posts in South America. I was considered one of the highest decorated supervisory agents in the agency's history.

1970 - 1973
Hard Narcotics Smuggling Division, US Customs, Port of New York.

1966 - 1970
Special Agent, Bureau of Alcohol, Tobacco & Firearms (BATF).

1965 - 1966
Special Agent, Intelligence Division of the Internal Revenue Service, OCD (Organized Crime Division).
Licenses
Michael Levine, fluent in Spanish, holds a New York State Private Investigator License and a pistol carry permit.
Legal Experience & Services
Michael Levine's combined careers in federal, state and military law enforcement and the past 29 years of his career as a trial consultant and expert witness have contributed to the acceptance of his expert witness testimony in federal, state courts in 19 states, Puerto Rico and 8 foreign countries. He was the first US law enforcement expert whose testimony was accepted by a Japanese Court.

His advice as to discovery matters and strategy alone has often led to out-of-court agreements (civil and criminal) that were quite satisfactory to his clients. In excess of 90% of his civil cases have been settled satisfactorily for his clients, without trial, on the basis of his written reports and affidavits. During the past 29 years of his trial consulting career, cross-examination planning by Mr. Levine has had profoundly dramatic and satisfactory courtroom results for his clients.
Affiliations
Association of Former Federal Narcotic Agents - Association of Former Intelligence Officers
International Narcotic Enforcement Officers Association
Geopolitical Drug Watch (OGD)
National Police Defense Foundation
Concerns of Police Survivors
Survivors of the Shield
American Society of Law Enforcement Trainers (ASLET)
Police One, (Internet association of serving and retired law enforcement officer)
International Association of Directors of Law Enforcement Training
Force Institute (police use of force)
Reid Institute (interrogations and interviews)
Qualifications
The most effective expert witness and trial consultant for your case should have a demonstrable record of accomplishment both in the field as a law enforcement officer and in the courtroom as a trial consultant and expert witness. A good litigator will want to know what exactly your expert "did" to attain his standing, not what job he held or what degree he has. He will delve into the "substance" beneath the print of your expert's CV.

Michael Levine's 50-year career of accomplishments and professional expertise have withstood the rigorous examination of some of this nation's top trial attorneys.
Awards & Honors
Michael Levine was considered among the most highly decorated agents in the history of DEA. A complete list of his more than 70 law enforcement awards & citations, which include citations received from federal prosecutors for providing outstanding expert testimony.
Seminars & Training
Currently a NY State Police Instructor and Independent lecturer in the following subjects:
- Effective Use of Law Enforcement Experts - for Attorneys
- The Blind Mule Defense (unwitting criminal participation) - for Attorneys
- Informant recruitment, management, corroboration and protection (for police and attorneys)
- Investigating the Crime of Drug/Narcotic Trafficking (domestic and international)
- The Use of Undercover Tactics and Informants for Entrapment
- The Drug War (behind the scenes)
- Undercover Tactics in Business
Publications
Michael Levine is the author of the NY State Police training manual "Undercover Tactics and Informant Handling," a manual that is currently in use by the US State Department. His accomplishments in law enforcement have been chronicled in numerous books and articles.

Some of his trial consulting cases involving the use of criminal informants are the focus of Informant Law Desk Book by Dennis Fitzerald Esq. ( widely used by defense attorneys).

He is also the author of the New York Times best-seller, Deep Cover and national best-seller The Big White Lie (used as textbooks and references by police law enforcement, lawyers and universities), Fight Back (recommended reading by Clinton Drug Policy Office).

Michael has authored essays featured in After Prohibition and the National Press Club award-winning book on media and government Into the Buzz Saw, edited by Kristina Borjesson.

Michael Levine has also had articles published by the New York Times, New York Newsday, The Los Angeles Times, The Narc Officer, Extra, Spin, Prison Life, Utne Reader, Extra and many others (copies available). His books have been translated into Dutch, Spanish, Chinese, Finish, Romanian, French and Portuguese.
Professional References
Available on request, along with a full and comprehensive list of court cases, as per Rule 26. or:
1. Steve Cohen, Attorney at Law, (716) 853-6628
2. John Lemon, Attorney at Law, (San Diego CA)
3. Nancee Schwartz, Attorney at Law (619) 261-5044
4. J. David Nicks, Attorney at Law (415) 552-4444
5. Marina Thais-Douenat, Attorney at Law - (210) 354-3805
6. Andrew Nietor, Attorney at Law - (619) 794-2386
7. Michael Hammerman, Attorney at Law - (718) 793-5000
8. Joyce Leavitt, Esq. Oakland Public Defender - (510) 637-3515
9. Ralph Schindler, Esq. (312) 795-9300
Education
BBA degree in Accounting - June, 1965, Hofstra University (fluent in Spanish)

Additional Training:
During my career in government, I was exposed to extensive training in many areas involving covert operations, law enforcement, intelligence gathering and foreign service.
Articles Published by Michael Levine
Blind Mules-Fiction or Fact - What Defense Attorneys Need to Know
The tactics used by drug traffickers, gun runners, terrorists and criminal informants to seduce unwitting and/or gullible dupes into the commission of crimes, in most cases, due to criminal defense attorneys not understanding the inner workings of the seduction process,(detailed in this article) result in convictions and/or guilty pleas.
Read Article
The Weakest Link
The mishandling of informants by unqualified law enforcement and covert agency personnel at the highest levels of management, has led to horrific tragedies, from the killing of innocent citizens and false arrests to the opening of the heart of America to terrorist actions.
Read Article