Forensic Psychiatrist: Employment Litigation, Competency & Psychiatric Disability - Expert Witness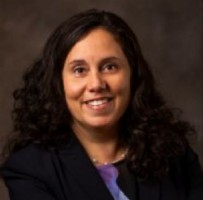 Monica Argumedo, M.D.
350 S. Northwest Highway
Suite 300
Park Ridge
,
Illinois
60068

(847) 656-5349

https://maforensicpsych.com
► Contact Monica Argumedo, M.D.
Expert Witness
Forensic Expert
Speaker
I have conducted forensic assessments and served as an expert witness for over a decade. I have testified as an Expert Witness in over 40 cases and conducted forensic assessment in many more that settled without need for a trial. I conduct Independent Medical Examinations, review of records, rendering my medico-legal opinions by report and testimony. In addition to forensic evaluations, I have conducted hundreds of evaluations as a psychiatrist. Concurrently, I have an active clinical practice in an acute care mental health hospital at Rush Oak Park Hospital; patients who may require hospitalization are first assessed by me. I diagnose patients, determine if admission is appropriate and treat patients during their hospitalization. Age, disability, and family dynamics are routine factors that require my expertise.
Standard of care is an area of expertise and interest. Currently, I assist in establishing protocol for admitting medically hospitalized patients for mental health evaluations to be used by doctors who are not psychiatrists. My medico-legal training is an asset in circumstances where a decision may have a legal consequence, including in a clinical setting such as hospitalization where competency is often a concern.
I am Assistant Professor of Psychiatry at Rush Medical School and Rush University Medical Center, one of the largest medical schools and teaching hospitals in Chicago. I teach psychiatry residents in topics related to psychiatry and the law, and psychiatry in medicine. I also interview prospective medical students through my role on the Medical Admissions Committee.
Services
Consulting with attorneys and testifying about psychiatric conditions, behavior and emotional distress damages. Independent Medical Examination (IME, a clinical evaluation), reviewing legal and medical records including hospital and physician notes and reports, issuing forensic findings and opinions by report and testimony.
Areas of Expertise
Addictions
Bipolar Disorder (Manic Depression)
Borderline Personality Disorder (BPD)
Catastrophic Injury
Competency
Damages
Diminished Capacity
Emotional Distress
Employment
Employment Discrimination
Employment Litigation
Employment Termination
Estates and Trusts
First Responder
Fitness for Duty
Forensic Medicine
Forensic Psychiatry
Forensic Psychology
Healthcare
Hospital Administration
Hospital Medicine
Hospitals
Human Factors
Human Resources
Independent Medical Exams (IME)
Job Performance
Malpractice
Medical Malpractice
Medical Records
Medical Review
Medical-Legal Issues
Mental Health
Mood Disorders
Occupational Medicine
Panic Disorder
Personal Injury
Physician Employment
Police Procedures
Post-Traumatic Stress Disorder (PTSD)
Probate
Psychiatric Disability
Psychiatry
Psychology
Safety
Sexual Harassment
Standard of Care
Stress Management
Suicide
Testamentary Capacity
Wrongful Termination
Additional Expertise:

PTSD Trauma, Medical School Admissions, Treatment Protocol Psychiatry, IME, FFD, Cultural Factors.
Profile
Monica M. Argumedo, MD, is a Board-Certified Forensic and Clinical Psychiatrist (ABPN). Dr. Argumedo has testified about her forensic opinions in more than 40 cases in open court. She has been a Psychiatrist in practice for more than 15 years, Dr. Argumedo teaches at Rush University Medical School/Rush University Medical Center as Assistant Professor in Psychiatry. She teaches psychiatry residents in topics related to psychiatry and the law, and psychiatry in medicine. She also interviews prospective medical students through her role on the Medical Admissions Committee.

Dr. Argumedo conducts Independent Medical Evaluations, review of records, report and testimony. In addition to civil and criminal work, she is retained by Employers in cases where mental health/psychiatric concerns about an employee require an objective and unbiased Fitness for Duty Evaluation and report. She consults in employment matters , discrimination and harassment claims and civil litigation and serves as a disclosed expert witness. Her work addresses fitness for duty (FFD) in a litigated environment, Wrongful Termination, and Psychiatric Disability. Additional experience includes FFD of peace officers and first responders.
Areas Served
All States, Illinois
Monica Argumedo, M.D. in the Social Networks

LinkedIn
Professional Experience
Board-Certified Forensic Psychiatrist since 2009, working with employers and EAP departments evaluating employee fitness for duty, police officers and for school districts. Her work with Cook County Courts includes competency and NGRI evaluations. In litigation, she has testified more than 3 dozen cases including personal injury, civil and criminal matters.
Licenses
Illinois Medical License
Affiliations
American Psychiatric Association
American Academy of Psychiatry and the Law
Qualifications
Practicing Psychiatrist for 15 years and Forensic Psychiatrist for 10 years
Assistant Professor of Psychiatry, Rush Medical College at Rush University
Admission Committee Member, Rush Medical College at Rush University
Bilingual in English and Spanish
Awards & Honors
String of Pearls Award, for excellence in teaching medical students in Psychiatry, Georgetown University School of Medicine Class of 2009, Washington, DC
Seminars & Training
Presentations Given by Dr. Argumedo:
Sept. 2018 "Understanding Seasonal Affective Disorder and Treatment," Invited Speaker, Rush Oak Park Hospital Classes and Events
Sept. 2017 "Posttraumatic Stress Disorder" Invited Speaker Power & Cronin, LTD, 2017 Annual Medical-Legal Seminar
2013-2015 Member, Graduate Medical Education Committee, Alexian Brothers Behavioral Health Hospital
Sept. 2015 "Update in the Management of Alcohol Withdrawal," Continuing Medical Education Presentation, Internal Medicine Department, Alexian Brothers Medical Center
May 2012 "Decision-Making Capacity" Continuing Medical Education Presentation, Internal Medicine Department, Alexian Brothers Medical Center
Publications
Mack AH, Barros M. Forensic Psychiatry. In: Galanter M and Kleber H, eds: American Psychiatric Press Textbook of Substance Abuse Treatment, 4th Edition. American Psychiatric Press, Inc: Washington, DC, 2008.
Education
Forensic Psychiatry Fellow, Medical College of Wisconsin, Milwaukee, WI (2008-2009)
Chief Resident, Department of Psychiatry, Georgetown University Hospital, Washington, DC (2007-2008)
Resident in Psychiatry, Georgetown University Hospital, Washington, DC (2004-2008)
Doctor of Medicine, University of Illinois College of Medicine at Urbana-Champaign (2004)
Bachelor of Arts English/Pre-Medical Studies, University of Illinois at Urbana-Champaign (1996)