Tile and Stone Consultants and Expert Witnesses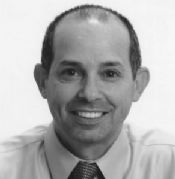 National Tile and Stone Authority
8534 Jumilla Avenue
Winnetka
,
California
91306

(805) 341-5570

https://www.ntsaexperts.com
► Contact National Tile and Stone Authority
Expert Witness
Litigation Support
The consultants at National Tile and Stone Authority are experts in the selection and installation of tile and stone (including in pools and spas) providing inspections, investigations, and failure analysis regarding numerous materials, including ceramic tile, granite, travertine, porcelain, plaster, veneer, and glass mosaics. They assist insurance companies and attorneys, both plaintiff and defense, as tile and stone expert witnesses in construction defect cases, among others.
Services
Services at National Tile and Stone Authority encompass all aspects of tile and stone installation and materials including:

Technical Consultation: pre-construction activities, specification review, product use verification, etc.

Quality Control: including monitoring product use and installation, and compliance to specifications.

Training: for installers and contractors in all aspects of tile and stone with a sub-specialty in submerged applications, such as pools and spas.

Failure Analysis & Forensic Investigation: analysis and cause of failure; evaluation of the products used and installation techniques employed; compliance with industry standards; laboratory testing.

Litigation Support: for plaintiff or defense; review for merit; read opposing expert opinions; provide expert opinion; expert reports; deposition testimony; court testimony.
Areas of Expertise
Swimming Pools
Tile
Waterproofing
Additional Expertise:

Anchored Veneer; Glass Mosaics; Brick & Stone; Concrete/Cement; Construction Damages; Contractor's Licensing; Flooring; Lath & Plaster; Pools & Spas; Scheduling Delay & Analysis.
Profile
Gil Chotam's experience includes managing several large commercial tile and stone companies, running his own contracting firm, developing cutting edge management software, and assisting tile and stone contractors in streamlining their operations. Gil's expertise is tile and stone installation in residential and commercial applications with an emphasis on stone selection and installation.

Greg Andrews, an active tile installer for 42 years, 28 as a licensed contractor, specializes in submerged applications such as pools and spas. He is an accomplished and talented glass mosaic expert with a focus on the installation of murals, domes, and all-tile pools. His expertise includes product selection, installation, waterproofing, and failure analysis of submerged tile and stone applications.
Areas Served
All States
National Tile and Stone Authority in the Social Networks

Facebook

Twitter

LinkedIn