Professional Land Surveyor and Land Attorney - Expert Witness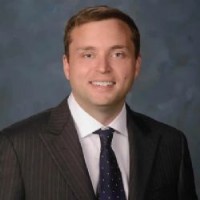 Nettleman Land Consultants, Inc.
36 N. Main St.
Sparta
,
North Carolina
28675

(877) 758-6262

https://cnettleman.net
► Contact Nettleman Land Consultants, Inc.
Expert Witness
Forensic Expert
Litigation Support
Speaker
Tony Nettleman is a Land Surveying Engineer and Attorney. He has held distinguished professorships at Texas A&M Corpus Christi, University of Florida, Florida Atlantic University, and Troy University.
Tony currently teaches continuing education courses for attorneys and land surveyors, provides online test preparation modules to help land surveyors become licensed in all 50 states, and serves as an expert witness in boundary, easement, title and riparian disputes.
He holds a BS, MS and PhD in geomatics and a law degree. Tony has helped over 100 land owners resolve land disputes. He lectures to thousands of professional surveyors, and has helped many people obtain their PLS licenses. Tony also publishes articles in peer-reviewed journals and professional trade magazines each year. He is licensed as a surveyor in Florida, Texas, California, New Mexico, and South Dakota professional surveyor. He is also a licensed attorney.
Services
Dr. Nettleman serves as an expert witness in boundary, easement, title disputes, and other property-related issue.
Areas of Expertise
Boundary Disputes
Easements
Land Disputes
Land Surveying
Additional Expertise:

Professional Land Surveyor, Real Estate Property Dispute, Land Boundary, Easement Dispute, Land Easement, Title Dispute, Land Surveyor, Professional Land Surveyor, Land Survey Negligence, Land Surveyor Negligence, Professional Land Surveyor Negligence, Boundary, Riparian Water, Riparian Boundary, Water Boundary, Dock Boundary.
Profile
Nettleman Land Consultants, INC, founded and owned by Dr. Tony Nettleman, operates with the heart of a teacher to educate land surveyors, attorneys, and the courts about land and riparian survey practices and legal principles.

NLC has helped dozens of land owners resolve their land disputes by finding key land documents, clearly and objectively analyzing land records and survey data based on industry-standard surveying principles and explaining the results and conclusions to our clients and the courts. If you have a land-related problem, please contact us today to learn how we can help you.
Nettleman Land Consultants, Inc. in the Social Networks

LinkedIn
Professional Experience
President and Owner, Nettleman Land Consultants, Inc., 2012-Present
•Provides expert knowledge to attorneys and property owners in the area of real estate law, teach university and continuing education classes, and author land surveying textbooks
•Serves as an expert witness by investigating land disputes, writing expert reports, being deposed and testifying in court - five to ten cases-per-year
•Creates and teaches six to ten land surveying continuing education classes per year
•Authors and teaches live and online exam preparation courses for four land surveying exams

Land Law Consultant, Walter G. Robillard & Associates, 2003-2013
•Worked closely with leading land law attorney conducting ancient document research, attending depositions and trials, and presenting continuing education classes
•Created a land information system with over 200 historic land records, many dating from the nineteenth century in different languages and units of measure, that resulted in protecting clients from several hundred million dollars of liability
•Consulted with Eskimo tribes in boundary dispute in the Aleutian Islands that protected communal tribal lands from competing title claims

Geomaticist I, Post, Buckley, Schuh, and Jernigan, 2009
•Selected for a company pilot program which tasked recent graduates with completing land surveying projects from field-to-finish
•Performed construction surveys, ALTA surveys, and GIS data collection surveys (field to finish)
•Collected, analyzed, and mapped over 100,000 survey data points for U.S. Military geodatabases under a multi-million-dollar contract with the Department of Defense.
Licenses
2016 - Texas Registered Professional Land Surveyor (RPLS) #6633
2015 - Florida Attorney #117042
2010 - Florida Professional Surveyor and Mapper (PSM) #6853
Affiliations
2008-Present International Federation of Land Surveyors (FIG)
2006-Present National Society of Professional Land Surveyors (NSPS)
2013-Present Geographic and Land Information Society (GLIS)
2010-Present Florida Society of Mappers and Surveyors (FSMS)
2015-Present Texas Society of Professional Surveyors (TSPS)
Education
2014 - Doctorate of Philosophy in Geomatics (PhD)
University of Florida
Wrote four peer-reviewed articles, spoke at 12 events and presented 10+research posters
Dissertation: "GIS Modeling of Coastal Policy Options in Response to Sea Level Rise" comprised of four peer-reviewed articles

2014 - Juris Doctor (JD)
Florida International University
Dean's List honors
Two semesters of the Environmental Clinic

2009 - Master of Science in Geospatial Surveying Engineering Computer Science (MS)
Texas A&M Corpus Christi
Graduated with honors
Master's thesis: "Necessity for a Dedicated Land Court"

2008 - Bachelor of Science in Land Surveying Engineering (BS)
New Mexico State University
Lambda Sigma Honor Society
Bureau of Land Management Research Intern