Police Expert Witnesses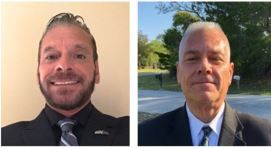 NYPDTRUTH
14457 Rialto Ave
Brooksville
,
Florida
34613

(516) 644-0086

www.nypdtruth.com
► Contact NYPDTRUTH
Expert Witness
Retired NYPD Detectives John J. Baeza and Joseph Guida have conducted over 1,000 criminal investigations and now use that experience in police criminal investigation procedures to assist plaintiff and defense counsel in civil matters and prosecutors and defense attorneys in criminal cases. Investigative review including crime reconstruction and reenactment, expert reports and testimony on cases involving police practices and procedures, criminal investigation procedures, false arrest, interview techniques, rape, and murder, among others.
Services
Retired NYPD Detectives John J. Baeza and Joseph Guida offer the following services:

Review of case materials and evidence
Investigative review, including crime reconstruction and reenactment
Consultation
Expert reports
Deposition and Trial Testimony

in cases involving police officer misconduct, excessive force by law enforcement, false arrest, false report, wrongful conviction, brutality, and other issues relating to police practices and procedures
Areas of Expertise
Background Investigations
Child Abuse
Civil Rights
Criminal
Criminal Investigations
Drugs
Executive Protection
False Arrest
Investigation
Law Enforcement
Police Misconduct
Police Practices
Police Procedures
Police Tactics
Police Use of Force
Premises Liability
Premises Security
Professional Responsibility
Security
Use of Force
Wrongful Conviction
Wrongful Death
Additional Expertise:

Rape, Murder, Narcotics, Domestic Violence, Criminal Profiles.
Profile
Retired NYPD Detectives John J. Baeza and Joseph Guida use their 35+ years of law enforcement experience and extensive criminal investigation expertise to assist in the search for truth when it involves police practices and procedures. Det. Baeza's career includes time an undercover Police Officer and Detective in the Manhattan North Narcotics and Major Case Units as well as the Manhattan Special Victims Squad. Det. Guida's service includes work as an undercover and an investigator in Brooklyn North Narcotics and Manhattan North Narcotics as well as the South Bronx's 46th Precinct Domestic Violence Unit..

Since retiring from the NYPD Baeza and Guida have consulted on cases, become Diplomates of the International Association of Forensic Investigators, instructed international classes on investigative procedures, and ran security for two United States presidential campaigns.
Consulting Practice
All States
Professional Experience
Det. John J. Baeza, NYPD (ret.), D-IAFI
- 20 year law enforcement career
- Manhattan Special Victims Squad
- Undercover Police Officer and Detective in the Manhattan North Narcotics and Major Case Units

Det. Joseph Guida, NYPD (ret.), D-IAFI
- 16 years in law enforcement
- Undercover and Investigator in Brooklyn North Narcotics and Manhattan North Narcotics
- 13 different commendations for service and bravery