Property/Casualty Insurance Claims Coverage Disputes, Agent/Broker Procurement Standards of Care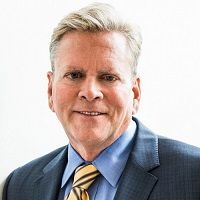 Olie R. Jolstad, SCLA - Olie R. Jolstad & Associates, LLC
3221 Sabo Lane
West Linn
,
Oregon
97068

(214) 632-2788

https://oliejolstad.com/
► Contact Olie R. Jolstad, SCLA - Olie R. Jolstad & Associates, LLC
Expert Witness
Litigation Support
Speaker
Olie Jolstad provides consulting and litigation support with respect to casualty insurance coverage claims disputes, claims handling practices, and agent/broker duties regarding procurement and standard of care. He has been qualified as an expert witness in several state and federal courts in matters concerning insurance industry customs, practices, and standards; insurance retail and surplus lines agent/broker duties and standard of care procuring insurance; unfair claims handling practices; excess and umbrella notice and duty triggers; underwriting practices and procedures; admitted/non-admitted insurance company matters; and claims made and claims made and reported disputes.
Services
Mr. Jolstad offers the following services:

Litigation Support
Commercial Insurance/Claims Handling
Insurance Policy Reconstruction
Insurance Review
Litigation Support Services

As an expert witness in state and federal courts as well as the Cayman Islands, Mr. Jolstad consults and testifies on matters pertaining to insurance industry customs, practices, and standards, insurance agent and broker duties, standards of care and unfair claims and handling practices. He works with civil litigation involving property and casualty insurance coverage, excess and umbrella liability, procurement of insurance, retail and wholesale broker excess and surplus lines duties and standard of care, as well as forensic insurance policy reconstruction projects.
Areas of Expertise
Agent / Broker Standard of Care
Aviation Insurance
Business Interruption
Catastrophic Claims
Commercial Litigation
Construction
Damages
Employment
Environmental Insurance
Insurance
Insurance, Bad Faith
Litigation
Malpractice
Personal Injury
Premises Liability
Products Liability
Property & Casualty Insurance
Risk Management
Self-insurance
Workers Compensation
Wrongful Termination
Additional Expertise:

Agent/Broker Duties; Directors & Officers/Employers Liability Insurance; UM/UIM Coverage; Loss Sensitive Rating Plans; Excess/Umbrella Liability, Commercial Insurance; Claims Handing Practices; Construction Claims; Construction Wrap-Ups; Errors & Omissions Liability Insurance; Excess and Surplus Lines; General Liability Insurance; Insurance Archaeology; Managing General Agent (MGA); Professional Liability Insurance; Property and Casualty Insurance; Retrospective Rating Plans; Third-Party Administrators (TPA), Umbrella Liability Insurance; Workers' Compensation Insurance.
Profile
Over 40 years of experience, knowledge, and expertise in the insurance industry, with respect to commercial casualty insurance, personal lines, agent/broker insurance procurement duties and standards of care, and excess insurance layering and triggers duties.
Areas Served
All States
Olie R. Jolstad, SCLA - Olie R. Jolstad & Associates, LLC in the Social Networks

LinkedIn
Licenses
Multiple states resident and non-resident property and casualty licenses.
Legal Experience & Services
Within his commercial and personal lines insurance experience, he has consulted and testified on matters involving the following:

• Duties to Defend Primary and Excess Insurance Layers
• Business Interruption, Contingent Business Interruption, Extra Expense, Application of Sub-limits
• Exhaustion of Insurance Layers
• Loss Sensitive Rating Plans
• Environmental Liability
• Aviation Insurance: Confiscation, Diminution in Value, Physical Damage
• Policy Rescission
• UM/UIM Coverage
• Employment Practices Liability Insurance
• Claims Made and Claims Made and Reported and Policy Forms
• Construction and Builders Risk Insurance
• ManuPolicy Wording
• Third-Party Claims Administrators
• Managing General Agent Practices and Procedures
• Historical Insurance Policy Reconstruction
Affiliations
American Association of Insurance Management Consultants (AAIMCo)
American College of Forensic Examiners Institute
Education
Portland State University, Portland, Oregon
Bachelor of Science in Administration of Justice

Insurance Institute
Essentials of Risk Management, Essentials of Risk Control, and Essentials of Risk Financing 1990-1993

American Educational Institute
Senior Claim Law Associate (SCLA) Professional Designation – October 2005
Casualty Claim Law
Property Claim Law
Workers' Compensation Claim Law
Unfair Claim Settlement Practices Law
Avoiding Bad Faith and Civil Liability in Handling Suspicious Claims

The American College of Forensic Examiners Institute
Life Fellow of the American Board of Forensic Examiners (FACFEI) – June 2011
Diplomate of the American Board of Forensic Examiners (DABFE) – January 2008
Certified Forensic Consultant (CFC) Professional Designation – August 2006

American Management Association
Establishing an Effective Claims Management Program 1990