Orthopedic Surgery Medical Expert Witness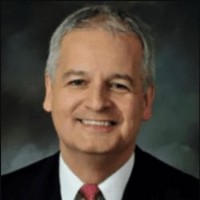 Omar David Hussamy, M.D.
1260 37th Street
Suite 102
Vero Beach
,
Florida
32960

(772) 247-2572

https://www.hussamyortho.com
► Contact Omar David Hussamy, M.D.
Expert Witness
Litigation Support
Omar D. Hussamy, MD, is a leading orthopedic surgeon with a state-of-the-art clinic conveniently located in Vero Beach, Florida. For over 27 years, Dr. Hussamy and the team have provided the community with compassionate care and expert treatment.
The team at Omar D. Hussamy, MD comprises some of the best practitioners in the field. Dr. Hussamy is Ivy League-educated, board-certified, and the only orthopedic surgeon in South Florida with fellowship training in both sports medicine and hand surgery. His staff includes physician assistants and physical therapists who are renowned for their capabilities and compassion.
Services
Dr. Omar Hussamy offers the following services:

• Sports Medicine
• Shoulder Arthroscopy & Rotator Cuff Repair
• Knee Arthroscopy
• ACL Reconstruction
• Hand & Wrist Surgery
• Wrist Arthroscopy
• Elbow Arthroscopy
• Minimally Invasive Joint Replacement
• Foot & Ankle Surgery
• In-House X-rays & MRI scans
• On-Site Physical Therapy
• Regenerative Medicine/Stem Cell Therapy
Litigation Support Services

As a Medical Witness, Dr. Omar Hussamy will objectively review all materials submitted by counsel and then present a credible and professional opinion at deposition and trial. That opinion will be presented to the court in a logical and meticulous manner, allowing the jury to render a verdict based on facts.

Service that is distinguished by:

• Board Certified Orthopaedic Surgeon in Active Practice

• Over 25 Years in Practice

• Over 20 Years Performing IMEs / CMEs

• Over 500 IMEs / CMEs Performed

• Over 500 Depositions & Testimonies

• Training: ABIME, Expert Medical Advisor, Florida Division of Workers' Compensation

• Published Numerous Articles in Peer-Reviewed Orthopaedic Literature
Areas of Expertise
Arthritis
Carpal Tunnel Syndrome
Hand Surgery
Independent Medical Exams (IME)
Medical Records
Medical Review
Medical-Legal Issues
Orthopedic Surgery
Orthopedics
Plantar Fasciitis
Sport and Recreation Injuries
Sports Medicine
Professional Experience
January 1994 - Present
Orthopedic Surgeon
Omar David Hussamy, M.D., P.A.
Vero Beach, FL
Licenses
Florida License No.: ME65456
New York License No.: 302183-01
California License No.: G174789
Affiliations
1994 - Indian River Medical Society
1994 - McCue Society, University of Virginia
1994 - Florida Medical Association
1988 - American College of Surgeons
1986 - American Medical Association
Qualifications
February 7, 2020 - Certified in Stryker Mako Computer Assisted Total Knee Replacement, Las Vegas, NV
June 10, 2017 - Recertified Independent Medical Examiner, American Board of independent Medical Examiners
June 2, 2017 - Zimmer Biomet Primary Knee Lab, Miami, FL
March 11-12, 2017 - AMA Guides to The Evaluation of Permanent Impairment, 6th Edition Training Course with review of Principles of Disability Assessment
November 12-13, 2016 - IME Skills for Physicians: The Masters Program, Naples, FL
October 7, 2016 - Expert Medical Advisor, Division of Workers' Compensation, State of Florida
September 16-17, 2016 - Current Innovations in Direct Anterior Approach Hip & Knee Arthroplasty DJO Global, Miami, FL
June 1, 2016 - December 31, 2026 - Recertified American Board of Orthopedic Surgery
February 19-20, 2016 - Advances in Shoulder & Elbow Arthroplasty, DJO Global, Miami, FL
May 17, 2012 - June 10, 2017 - Recertified Independent Medical Examiner, by the American Board of Independent Medical Examiners
July 1, 2006 - December 31, 2016 - Recertified American Board of Orthopedic Surgery
February 1-2, 2013 - Certified in Mako Computer Assisted Total Hip and Partial Knee Replacement
April 20, 1998 - Certified Independent Medical Examiner, American Board of Independent Medical Examiners
July 1, 1996 - Diplomate American Board of Orthopedic Surgery
Awards & Honors
1993 - John W. Packer, M.D., Chief Resident of the Year Award Wake Medical Center
1993 - Wake Medical Center Resident Teaching Award
1987 - Alpha Omega Alpha Honor Medical Society
1985 - Pediatrics Prize, Cambridge University
1983 - Medical Research Council Grant, St. Andrews University
1980 - Medical Scholarship, St. Andrews University
Publications
1. Hussamy, 0.0., Flitney, F.W.: The Effects of Trifluoperazine on Alpha and Beta Medicated Glucose Release from Rat Liver Slices. Thesis, University of St. Andrews Press, May 1984

2. Hussamy, 0.0., Lachiewicz, P.F.: A Study of Cementless Revision total Hip Arthroplasty: Two to Six Year Results. Journal of The Southern Orthopedic Association, 1: 152, 1992

3. Hussamy, 0.0., Bynum, D.K.: A Ganglion Cyst of the Shoulder Joint Presenting as Painful Auxiliary Mass. Contemporary Orthopedics, July 1993

4. Hussamy, 0.0., Lachiewicz, P.F.: Revision total Hip Arthroplasty Using the BIAS Femoral Component: Two to Six Year Results of a Prospective Study. Orthopedic Transactions, Vol. 17, Fall 1993

5. Hussamy, 0.0., Lachiewicz, P.F.: Revision total Hip Arthroplasty Using the BIAS Femoral Component: Two to Six Year Results of a Prospective Study. JBJS. Vol. 76-A: 1137-1148, August 1994

6. Hussamy, 0.0., Lachiewicz, P.F.: Cementless Acetabular Revision Using the HGP Component and Bone Grafting: Two to Eight Year Results. JBJS. Vol. 76-A: 1834-1839, December 1994

7. Kelley, S.S., Bodner, S., Hussamy, 0.0., Morrison, J.A.: A Simple Technique for Insertion of Distal Screws into Interlocking Nails. The Journal of Orthopedic Trauma Surgery, Vol. 9:227-230

8. Mccue Ill, F.C., Hussamy, 0.0., Baumgarten, TE: An Unusual Source of Wrist Pain. The Physician and Sports Medicine, Vol. 23: 33-38, December 1995
Education
University of Virginia Medical Center
Fellowship, Hand Surgery

University of Virginia Medical Center
Fellowship, Sports Medicine

University of North Carolina Hospitals
Residency, Orthopedic Surgery

University of North Carolina
General Surgery

University of Virginia School of Medicine
Medical School

Cambridge University
Other Training, Medicine

St. Andrews University
B.S. Medical Science with Honors