Chicago Lawyer Website Marketing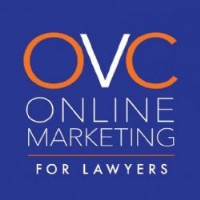 OVC Lawyer Marketing
19505 Forestdale Ct.
Mokena
,
Illinois
60448

(312) 953-3826

https://www.ovclawyermarketing.com/
► Contact OVC Lawyer Marketing
Expert Witness
OVC, INC. (OVC Lawyer Marketing) is owned and operated by Greg Wildman. Online Video Concepts, LLC creates and produces videos for lawyer websites. We also distribute the videos to 3rd parties for search engine results. From websites to search engine optimization to videos, social media, blogs and special legal directory packages, OVC has the knowledge and experience to get your law firm found on the internet. We have over 10 years experience working with law firms in the Chicago area.
Services
Websites for attorneys and online marketing are our specialties. According to industry statistics, 3 out of 4 consumers seeking an attorney over the last year used online resources at some point in the process.

Your next potential client is currently searching for you on their phone, tablet, notebook, laptop or desktop. If they cannot find you or your website, they will hire an attorney they can find.

OVC offers online marketing services that work together to enhance your online presence. If you are just starting out, we provide basic offerings to help you grow your business. If you are an existing firm looking for more personalized, robust service at a reasonable price, OVC is the answer.
Areas of Expertise
Additional Expertise:

Linking Services, Traffic Analysis, Attorney Blogs, Website Development, Mobile Websites
Profile
OVC, INC. provides cutting edge, personalized online marketing for lawyers at a reasonable price. We strive for first page search results and exceptional conversion rates for our clients.

Founded in 2008 by Greg Wildman, OVC has grown to include 25 people and over 200 attorney websites across the country. For most of his career, Greg has been involved in a technology industry, first with Lanier and then Findlaw.

Greg's experience and involvement with attorney websites as well as his desire to provide higher quality, reasonably priced services led him to start Online Video Concepts, Inc. in 2008. Joined by Shannon Fermanian, a designer and web developer, Greg began offering video production and website development to attorneys.

With his connections in the legal industry, Greg added services and products that enhanced SEO for his clients including legal directory partnerships and blogs. Multiple writers with legal industry experience and/or English study backgrounds, marketers, SEO experts and social media gurus joined the team.

In 2013, Online Video Concepts, Inc. changed its name to OVC, INC. to reflect the wide range of product and services they offer beyond video. The firm has built a solid reputation for getting it's clients found on the internet and continues to monitor the industry and online environment in order to provide cutting edge products and services to attorneys nationwide.
Areas Served
We work with clients throughout the U.S. call us to today for a free consultation.
OVC Lawyer Marketing in the Social Networks

Facebook

Twitter

LinkedIn
Professional Experience
Greg Wildman is an experienced internet marketing consultant. He has worked with law firms in the Chicago area for the past 10 years. He has helped develop and market over 200 legal websites in the Chicago area. Greg has worked with some of the top marketing firms in Chicago. He has worked with well know criminal firms like Ramsell & Associates, and divorce firms like Sullivan Taylor & Gumina.

He has a great understanding of internet marketing. Greg has worked for large corporations for the past 20 years and wants to bring quality products and service at an affordable price. Greg created OVC, INC. because he wanted to give a good value to his clients instead of being based totally on profit like the large companies.
Affiliations
Dupage County Bar Association Corporate Sponsor
America's DUI/DWI Defense Attorneys Administrator
America's Personal Injury Attorneys Administator
Awards & Honors
National Sales Rep of the Year 2006 for Findlaw
Foundation Award Winner Findlaw
7 Time Presidents Club Award Winner Thomson/Findlaw and West.
Over 5million sold for Thomson/West/Findlaw
4 Time Midwest Sales Consultant of the Year.
9 Time Regional Sales Rep of the Year Most Dollars Sold.
Professional References
"They're responsible for my company becoming front-page Google-listed in four major cities within ten months of the site going live. They were able to build a larger site for less money than a popular legal services company was asking for. I instantly became the go-to lawyer for my specialty niche and other attorneys across the state of Texas would call me for advice. Now, a year and a half later… my phone still rings off the hook on a daily basis. Because of them I was able to sell the webpage for more money than I spent to build it." - Robyn Ross, Ross Hurd Law Firm

"I have known Greg Wildman for many years and I have worked with him and his team since their inception. Greg brings a level of personal service to the online marketing arena that I have not experienced with any other company. From the start, Greg and his team are working to build the customer the best marketing solution for a given budget. ...I highly recommend Greg Wildman and his company to build and manage online marketing." - Dion Davi. Davi Law Group

"I have only great things to say about Greg Wildman and OVC. Making the switch to OVC to handle our website and other advertising needs, was one of those changes that you make and you immediately notice the dramatic positive impact it has on your success. In every area OVC excels." - George Frederick, Mirabella, Kincaid, Frederick & Mirabella, LLC
Education
Millikin University 1986 B.S. Business Administration
Articles Published by OVC Lawyer Marketing