Medical Device, Patent & IP, Failure Analysis Expert Witness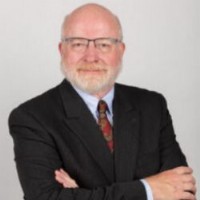 Parnell Engineering & Consulting (PEC)
1150 Kelsey Drive
Sunnyvale
,
California
94087

(408) 203-9443

https://parnell-eng.com
► Contact Parnell Engineering & Consulting (PEC)
Expert Witness
Forensic Expert
Litigation Support
Speaker
Dr. Parnell is an experienced Expert Witness, has provided testimony in both trial and deposition, and has authored numerous expert reports, ITC and IPR declarations. He has worked extensively as an expert in medical devices, patents, product failure, product liability, and personal injury.
T. Kim Parnell, PhD, PE is Principal & Founder of Parnell Engineering & Consulting (PEC). Dr. Parnell holds PhD and MSME degrees in Mechanical Engineering from Stanford University, a BES from Georgia Tech, and is a registered Professional Mechanical Engineer (PE) in the State of California. He is an ASME Fellow, an IEEE Senior Member, and a Member of ASM and SAE. Dr. Parnell is Past-Chair of the IEEE Santa Clara Valley Section (IEEE-SCV) (over 10,000 members) and Past-Chair/Board Member of the IEEE Consultants' Network of Silicon Valley (IEEE-CNSV).
Dr. Parnell has been retained in medical device litigation cases that are in the news. Products include stent, stent-grafts, AAA devices, IVC Filters (Inferior Vena Cava Filters), balloons, guide wires, feeding tubes, intubation devices, Intragastric Abdominal Balloon Weight Loss Systems, Back Pain Reduction Systems, Spinal Surgical Devices, Orthotic Devices, and other implantable or external devices. He has performed design analysis, failure analysis, reliability, and patent investigations.
Dr. Parnell brings both breadth and depth of experience to clients. He has over 44 years of professional consulting experience, has taught both graduate and undergraduate University classes (Visiting Professor at Stanford University & Adjunct Professor at Santa Clara University), and has also worked in industry. His industrial positions include sectors such as vehicle (truck & auto), manufacturing, software, hardware, medical devices, and telecommunications equipment. He collaborates with Universities on advanced research projects for structural damping devices using shape memory alloys (Nitinol) for use in buildings to protect against seismic damage.
Dr. Parnell has extensive experience in areas including IP, patents, medical devices, Nitinol shape memory alloy materials (SMA), mechanical failure of products or equipment, forensic or failure analysis, reliability, finite element analysis (FEA) for design and forensic or failure analysis, and material failure by fracture or fatigue.
Services
Dr. Kim Parnell's practice includes expertise in:

Expert Witness & Litigation Consulting
Patents and Intellectual Property
Medical Devices
Medical Instrumentation
Shape Memory Materials
Composite Materials
Finite Element Analysis (FEA) & Simulation
Digital Twin Applications
Cell Phones, personal electronic devices
Heavy Truck Crashworthiness
Consumer Products
Product Design Refinement
Piping, Pressure Vessels
Gas Leaks, Pipe Failure, Blasts, Vapor Cloud Explosions
Failure Analysis
Reliability
Personal Injury & Accident Investigation
Manufacturing Technology: food processing, metal forming, vehicle assembly, telecommunications, composites
Litigation Support Services

Testimony in Trial & Deposition
Expert Reports (Plaintiff & Defendant)
Patent Expert Witness (Validity, Invalidity, Infringement, Non-Infringement)
POSIT (Person of Ordinary Skill in the Art)
IPR Declarations, Depositions
ITC
Failure Analysis, Forensic Investigations, Root Cause
Areas of Expertise
Additional Expertise:

Quality Reliability, Mechanical Engineering, Nitinol, Biomedical, IP, Fracture, Fatigue, Truck Rollover, Crashworthiness, FEA, Reliability, Cell Phone, IVC, Piping, Equipment, Food Processing.
Areas Served
All States
Parnell Engineering & Consulting (PEC) in the Social Networks

LinkedIn
Professional Experience
Please see website.
Licenses
Registered Professional Engineer (Mechanical), California
Legal Experience & Services
Dr. Parnell's Litigation Summary:
>30 cases involving medical devices, accident investigation, consumer products, failure analysis
>19 total IP cases
>20 total Depositions
9 IP Depositions
2 IP Trials
6 Trials total
15 IPR Declarations
1 ITC Deposition; 2 ITC Declarations
Affiliations
ASME (American Society of Mechanical Engineers), Fellow
IEEE (Institute of Electrical & Electronics Engineers), Life Senior Member
SAE (Society of Automotive Engineers), Member
ASM International, Member
NAFEMS, Member
SMST (Shape Memory and Superelastic Technologies), Member
EDFAS (Electronic Device Failure Analysis Society), Member
CASPA (Chinese American Semiconductor Professional Association)
Awards & Honors
IEEE-SCV Santa Clara Valley Section Leadership Award; 2018
General Motors Corporation Scholarship, Georgia Tech - 2 Year Full Tuition (1 of 10 Georgia Tech Recipients)
Bell Labs Award for Outstanding Graduating Senior in Engineering Science & Mechanics (ESM) at Georgia Tech
Beta Theta Pi Scholarship
Seminars & Training
Silicon Valley Executive Business Program
SEAK Expert Witness Conference; Invited Speaker 2023
SEAK Expert Witness Workshops (2022, 2023)
Publications
Please see website.
Professional References
Upon Request
Education
Stanford University, PhD Mechanical Engineering, 1984
Stanford University, MSME Mechanical Engineering, 1979
Georgia Tech, BES Engineering Science & Mechanics (with Highest Honors), 1978