Insurance Operations Consultant & Expert Witness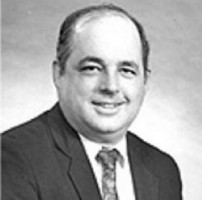 Paul F. Amoruso
P.O. Box 981
34 Barstow Street
Mattapoisett
,
Massachusetts
02739

(508) 644-1074

https://insuranceoperations.com
► Contact Paul F. Amoruso
Expert Witness
Litigation Support
Speaker
Paul F. Amoruso, CPCU, has 50 years of experience working for several major insurance carriers. He has been a Claims Adjuster, Supervisor, National Examiner, Claims Manager, Vice President and Senior Vice President of Claims, and a Senior Vice President of Operations Board of Director member and independent insurance agent. He is qualified to assist either plaintiff or defense attorneys on insurance related issues on local or national issues.
Services
Mr. Amoruso provides expert witness testimony to identify issues related to bad and good faith claims procedures, providing guidance for pre and post litigation management. In addition, he offers client orientated assistance in relation to accepted claims practices, and provides insight on claim issues to law firms. He also offers evaluations related to workers compensation case management, insurance company procedures, guidance for proper claims handling practices, reviews for State government on insurance company conduct, and advices on issues concerning insurance companies and insurance agents. He has produced multiple federal reports and testified in both state and federal courts as an insurance expert many times.
Litigation Support Services

Mr. Paul Amoruso's experience in all operation areas of the insurance industry qualifies him to testify to the generally observed and accepted industry practices.
Areas of Expertise
Additional Expertise:

Business Interruption Insurance, Adjuster Case Load, Good Faith Claims Handling, Bad Faith Claims Handling, Insurance Disputes, Claim and Underwriting File Review, Claims Manual Review.
Profile
Mr. Paul F. Amoruso received his Bachelor degree from Providence College, and has 50 years of experience working for several major insurance carriers. He worked from claims adjuster to Senior Vice President of Claims and Operations, and as a licensed insurance agent and public adjuster. He became a building damage estimator after attending Vale Tech, in Blairsville, PA. He has taken and given numerous industry courses in claims procedures and operational workflow. He has earned his CPCU (Chartered Property Casualty Underwriter) designation. Since 2003, he has been an instructor at the Insurance Library of Boston teaching multiple courses involving agents producers, claims staff and underwriting.
Areas Served
All States
Professional Experience
After College, Mr. Paul Amoruso spent the next 20 years with Liberty Mutual Insurance Company, starting as an all lines claims adjuster; then he worked as Claims Manager. When he left the company, he was recruited as VP of Claims of a fledging Massachusetts property casualty insurance company, being in charge of the claims department and responsible for the operational side of said company. Starting with 40 policies, the company grew to over $250,000,000 in premium volume in less than 7 years in multiple states. Having become the Sr. VP. of Claims and Operations supervising over 250 people, he left the company and formed his own insurance consulting business.

Among other activities, Mr. Amoruso has written claims and procedure manuals and established underwriting audit protocols; he has worked on the development of two computer systems for claims operations and has worked as a compliance reviewer for State government. Additionally, he formed a company to audit Medicare for fraud and abuse, and started Swift Brook associates to work on insurance related issues.

Mr. Amoruso is an experienced insurance professional who has been working since 2001 with insurance companies and law firms. He is qualified as an expert witness in State and Federal Court.
Licenses
Massachusetts, Property Casualty insurance agent for personal and commercial lines of business.
Licensed Public Adjuster
Legal Experience & Services
Areas of Expertise:

Good Faith Claims Handling
Bad Faith Claims Handling
Property Casualty Insurance
Claims Handling
Insurance Operations
Insurance General
Insurance Coverage
Insurance Recovery
Insurance Disputes
Expert Witness
Claim and Underwriting File Review
Coinsurance Issues
Workers Compensation Issues
Business Interruption Claims
Adjuster Case Load
Claims Manual Review
Affiliations
CPCU - Chartered Property Casualty Underwriter
Qualifications
Qualified as an expert witness in State and Federal Courts.
Professional References
Anderson Kill & Olick, PC 1251 Avenue of The Americas New York, NY 10020
Eugene R. Anderson Esq. - (212) 278-1000
Miller Faignant & Behrens, PC 38 Merchants Row, Rutland VT
John Paul Faignant Esq. - (802) 775-2521
McGowan & Associates 80 Washington Street, Norwell, MA 02061
Owen McGowan Esq. - (781) 261-9977
Kiernan Plunkett & Redihan 91 Friendship St Providence RI
Thomas Plunkett Esq. - (401) 831-2900