Consumer Product Safety, Regulatory Compliance Consultant & Expert Witness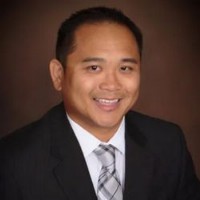 PC Squared Consultants - Consumer Product Safety, Regulatory Compliance & Quality Assurance Expert
PO Box 821
Bentonville
,
Arkansas
72712

(479) 595-8398

https://www.consumerproductcompliance.com
► Contact PC Squared Consultants - Consumer Product Safety, Regulatory Compliance & Quality Assurance Expert
Expert Witness
Forensic Expert
Litigation Support
Speaker
Paul Chen is a consumer product (non-food) safety, regulatory and retail compliance, quality assurance and control, 3rd party lab testing / inspection / auditing, CPSC (Consumer Product Safety Commission), CPSIA (Consumer Product Safety Improvement Act), Federal / State / Local law compliance consultant and expert. He is on-call 24/7 and speaks Chinese fluently.
Mr. Chen has over 17 years of experience in the consumer products industry, most recently for the Product Safety & Compliance division at Walmart Stores, Inc. He was responsible for managing the regulatory compliance testing and auditing programs / policies / procedures / protocols / practices for general merchandise (non-food) items offered for sale in the Walmart, Sam's Club, online and Puerto Rico formats. This included direct import, domestic, private label, supplier and national brand items in 20+ departments/categories.
In addition to being employed with the world's largest retailer (and company), Mr. Chen was also previously employed with Intertek, a global 3rd party test lab and QA/QC service provider and various consumer product companies, importers and manufacturers.
Mr. Chen has experience with the following consumer products areas in various capacities: Toy / Toys, Children's Product / Products, Sporting Goods, Costume & Fine Jewelry, Sunglasses, Watches, Bags and Other Accessories, As Seen On TV, Clip Strips and Impulse, Seasonal & Celebrations, Crafts, Fabrics and Sewing, Furniture (indoor), Outdoor Living (i.e. furniture and grills), Infant Juvenile Baby Hardlines & Consumables, Stationery, Kitchen & Dining, Small Appliances, Bedding & Bath, Home Decor, Storage & Organization, Electronics, Electrical, Lighting, Hardware & Paint, Automotive, Pets, Health Beauty Aids, Cosmetics, Personal Care Products, Household Chemicals & Consumables and other Consumer Products (i.e. softgoods, softlines, hardgoods, hardlines, etc.)
Areas of Expertise
Accident
Accident Analysis
Accident Investigation
Accident Prevention
Accident Reconstruction
Adhesives and Glues
Aerosol
Apparel & Textile
Appliances
Automotive
Bicycles
Business Interruption
Chemical Analysis
Consumer Products
Corporate
Corrosion
Crisis Management
Damages
Document Examiner
Electric Devices
Electrical
Electronics
Engineering
Engineering Design
Engineering Mechanical
Failure Analysis
Flammability
Furniture
Government
Hazardous Materials
Household Chemical Products
Insurance
Investigation
Laboratories
Manufacturing
Mechanical
Packaging
Plastics
Playground Injuries
Playground Safety
Process Safety
Products Liability
Recreation
Recreation Safety
Research
Risk Management
Safety
Sporting Goods
Total Quality Control
Toys
Warnings
Additional Expertise:

Other Consumer Products - Toy / Toys, Children's Product / Products, Sporting Goods, Costume & Fine Jewelry, Sunglasses, Watches, Bags and Other Accessories, As Seen On TV, Clip Strips and Impulse, Seasonal & Celebrations, Crafts, Fabrics and Sewing, Furniture (indoor), Outdoor Living (i.e. furniture and grills), Infant Juvenile Baby Hardlines & Consumables, Stationery, Kitchen & Dining, Small Appliances, Bedding & Bath, Home Decor, Storage & Organization, Electronics, Electrical, Lighting, Hardware & Paint, Automotive, Pets, Health Beauty Aids, Cosmetics, Personal Care Products, Household Chemicals & Consumables and Other Household Goods (i.e Softgoods, Softlines, Hardgoods, Hardlines)

Testing, Audits and Inspections

Consumer Product Safety Commission (CPSC) / Consumer Product Safety Improvement Act (CPSIA)

Federal, State and Local Regulatory Compliance

Retail Compliance (Walmart, Sam's Club and Other Retailers)

Product Safety

Product Liability

Quality Assurance / Control
Consulting Practice
All US states and certain international countries
PC Squared Consultants - Consumer Product Safety, Regulatory Compliance & Quality Assurance Expert in the Social Networks

LinkedIn
Licenses
Certified Quality Improvement Associate (CQIA) - American Society for Quality
Certificate in Product Safety Analysis - St. Louis University
Certificate in Product Risk Assessment - St. Louis University
Affiliations
International Consumer Product Health & Safety Organization (ICPHSO)
Professional References
Available upon request
Education
Master in Business Administration (MBA) - Keller Graduate School of Management
Bachelor of Science (BS) in Business Information Systems - DeVry University
Videos Provided by PC Squared Consultants - Consumer Product Safety, Regulatory Compliance & Quality Assurance Expert
Intro video to PC Squared's consumer product compliance & quality assurance consulting services