Equestrian Expert Witness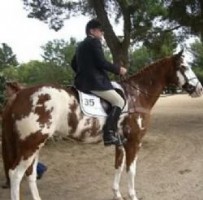 Peppercorn Ranch - Equine Expert Witness
11250 Topa Vista Road
Santa Paula
,
California
93060

(805) 217-1549

https://peppercornranch.com
► Contact Peppercorn Ranch - Equine Expert Witness
Expert Witness
Litigation Support
Speaker
Greg Coulson is available to analyze and explain horse behavior, equestrian accidents, situations and issues. He organizes complex sets of facts to provide logical descriptions for attorneys, judges, and juries. He combines extensive education in horsemanship, science, and teaching a science with a wealth of practical experience. He is impartial, unusually clear, and articulate. He has testified in depositions, arbitration, and trials since 2010.
Services
Peppercorn Ranch provides the following services:

• Consultation, analysis, and testimony in court cases concerning equestrian matters.
• Presentations on equine training.
• Presentations on safety practices in equestrian activities.
Litigation Support Services

Greg Coulson is experienced with the litigation process for both plaintiff and defendant. He has provided consultation, analysis, and reports. He has testified in depositions, arbitration, and trials since 2010.
Areas of Expertise
Horse Accidents
Horse Behavior
Horse Camps
Horse Riding
Horse Training
Additional Expertise:

Equestrian Accidents
Profile
• Born 1948.
• Raised and educated in California.
• Have equestrian experience across the United States and Canada.
• Married.
• Currently own and operate a full service equestrian center.
Areas Served
All States
More Information
Professional Experience
• Horseman since 1964.
• Professional horseman since 1974.
• Experience with western riding; equitation, pleasure, trail, gymkhana, roping, working cowboy, and pack horses.
• Extensive experience leading trail rides and horse camping.
• Experience with driving; harness racing, carriage, and wagon.
• Experience with breeding horses.
• Experience trimming and shoeing horses.
• Extensive experience with English riding; eventing, dressage, cross country jumping, and show jumping.
• Extensive experience training young horses and retraining problem horses.
• Given tens of thousands of riding lessons; some western, mostly English; eventing, dressage, jumping.
• Schooled horses and riders through hundreds of thousands of jumping efforts.
• Given hundreds of "first time on a horse" lessons.
• Trained hundreds of horses and riders to high levels of achievement.
• Trained dozens of horses from first handling through high performance.
• Coached hundreds of riders in competitions.
• Ridden in hundreds of competitions across the United States.
• Managed and operated different sized equestrian centers, riding schools, and summer camps.
• Trained youngsters through all classic ratings in the United States Pony Clubs, Inc.
• Was a Fence Judge for the 1984 Olympic Games Three Day Event
• Trained and coached the 1985 United States Eventing Association's Reserve National Champion Young Rider (Fritz Cup).
• Regularly train and coach riders and horses to the highest levels of the United States Pony Clubs, Inc.
• Taught college level horse management courses.
• Past District Commissioner and currently Regional Supervisor United States Pony Clubs Inc.
Licenses
California Community College Instructor's Credential in Horsemanship
Legal Experience & Services
Greg Coulson has been consulted for numerous suites involving horses. He has written reports and given testimony in depositions and arbitration.
Affiliations
United States Equestrian Federation,
United States Eventing Association
United States Hunter Jumper Association
United States Dressage Federation
United States Pony Clubs Inc.
Seminars & Training
Have attended numerous seminars on all aspects of horse management and equestrian skills.
Have attended numerous clinics on riding and training with top international riders and coaches.
Professional References
Available on Request
Education
Masters, Educational Administration, CSU Northridge
BS Animal Science, BA Anthropology, UC Davis