Insurance Expert Witness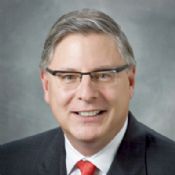 Percipient Resources, Inc.
115 Bingham Ridge Drive
Pittsboro
,
North Carolina
27312

(512) 940-5140
► Contact Percipient Resources, Inc.
Expert Witness
Litigation Support
Speaker
Daryll W. Martin provides litigation consulting and expert witness services in all matters related to insurance. He specializes in assisting attorneys and insureds in matters where claims are disputed, or where an insurance company or an insurance agent's or broker's conduct is called into question. He has over 30 years of insurance industry experience, having served as both senior corporate litigation counsel to a number of international brokers and as an executive officer of various international and regional insurance brokers.
Services
Daryll W. Martin's extensive insurance industry experience and knowledge permits him to provide services in the following areas and to the following clients:

Insurance Coverage:

* Property & Casualty and Employee Benefits/Life & Health (qualified and non-qualified)
* D&O/Employment Practices Liability/Fiduciary
* Property/Business Interruption/Boiler & machinery/Inland & Ocean Marine
* Casualty: General Liability/Professional Liability/Workers Compensation/Umbrella/Excess

Insurance Customers of All Sizes:

* Risk management/Fortune 1000
* Middle market
* Publicly Traded/Privately Held
* Personal Lines

Clients in the following industries:

* Construction
* Energy
* Transportation
* Manufacturing
* Financial Institutions
* Health Care
* Public Entity/Not For Profit
* Technology

Insurance industry operations:

* Third Party Claim Administration (TPA's)
*Insurer Claims Handling
* Self Insurance/Large Retentions/Alternative Risk Transfer Vehicles (Captives, Risk Retention Groups)
* Foreign Placements
* Wholesale Brokerage/MGA's
* Insurance Underwriting
* Reinsurance
* Technical Services/Loss Control/Actuarial/Risk Management Consulting
* Actuary Services/Actuary Liability
* Insurer Solvency/Market Security
* Finance and Accounting
* Mergers & Acquisitions
* Insurance Sales
* Client Service Standards
* Technology Infrastructure
* Human Resource Management
* Insurer/Broker Relationship Management
Litigation Support Services

Percipient Resources and Daryll Martin have served as both consulting experts and designated testifying experts in a significant number of cases on behalf of insureds, agents and brokers and insurance companies throughout the United States.
Areas of Expertise
Additional Expertise:

MGA/MGU
Profile
Mr. Martin's extensive insurance and legal experience uniquely positions him to be a very effective insurance consultant and expert witness. He has more than 30 years of insurance experience; initially serving as corporate counsel for two international brokers, and then as a senior insurance brokerage executive. As a lawyer, he served as chief litigation counsel, defending two of the world's largest insurance brokers from professional liability claims. Through that experience he gained extraordinary insight into the inner workings of insurance brokers and their subsidiaries, insurance companies, and the operations of their clients and customers. Early in his legal career he decided to understand insurance coverages, and broker and carrier operations, as well as or better than the clients he represented, thereby making him a much more effective lawyer, and later, a brokerage executive.

In addition to handling and overseeing hundreds of litigated cases with exposures exceeding $10 billion over a 10 year period, Mr. Martin, gained an intimate understanding of property and casualty, and life and health insurance brokerage operations, calling retail brokers, actuaries, third party claim administrators, safety engineers/ loss control specialists, risk management consultants, wholesale brokers, managing general agents, reinsurance brokers, and captive insurance companies his clients. In the course of defending those varying interests, not only did he become familiar with nearly all types of insurance coverages, but also came to understand how those coverages fit the unique needs of nearly all types of industries. As a part of his roles, he was also responsible for identifying E&O risk management issues, implementing preventative operational measures and best practices.
Areas Served
Daryll W. Martin provides services in all states.
Percipient Resources, Inc. in the Social Networks

LinkedIn
Professional Experience
As an insurance brokerage executive, equipped with an MBA and law degree, Mr. Martin has a broad and unique perspective of the insurance business. While Percipient Resources has been in business since 2010 providing insurance litigation and consulting services throughout the United States, Mr. Martin has been an active agency/brokerage executive throughout his professional career. Most recently, Mr Martin has been the President of CLS Partners Risk Management Practice in Austin, Texas. That followed a period where he owned his own agency in San Antonio, Texas. Prior to that, Mr. Martin served as Executive Vice President and Director of Strategic Initiatives for Regions Insurance Group. Mr. Martin joined Regions Insurance Group from USI Southwest's Austin, Texas, office where he was President. Prior to that, he was an Executive Vice President with Summit Global Partners, heading its Austin and Houston, Texas operations.

Before joining Summit Global Partners, he was a Managing Director and Senior Vice President at Aon Risk Services, where he co-led its National Healthcare Practice, and managed its Risk Management Practice and Risk Management Consulting Services in Baltimore, Maryland. Contemporaneously with those other duties, he also managed one of Aon's largest US retail customer relationships. Preceding this experience, Mr. Martin managed Sedgwick's Nashville, Tennessee office, and served as corporate and chief litigation counsel for Sedgwick's North American operations. He began his insurance brokerage and legal careers as corporate counsel for Alexander & Alexander.
Licenses
Daryll W. Martin is a licensed resident insurance agent for property, casualty, life and health insurance in the state of North Carolina. He is currently a non-resident licensed life and health and property and casualty agent in Texas, and has held resident and non-resident insurance agent licenses in a number of other states. He has also held Series 6, 63 and 65 securities licenses, which are currently inactive.

He has also been licensed lawyer in the state of Maryland. That license is currently inactive.
Education
Mr. Martin received his Bachelor's Degree from Centre College, a Juris Doctorate from the University of Kentucky's College of Law, and a Master's in Business Administration from Loyola University Maryland's Selinger School of Business. Mr. Martin has served as a member of the Centre College Board of Trustees, where he also previously served as president of its Alumni Association.