Fraud Investigation and Forensic Accounting Expert Witness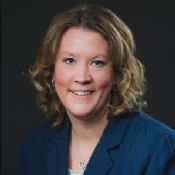 Powers Forensic Accounting, LLC
150 East Mound St
Ste 312
Columbus
,
Ohio
43215

(614) 745-5192

https://www.powersforensic.com

Send an email
Expert Witness
Forensic Expert
Speaker
The professional team at Powers Forensic Accounting, LLC is knowledgeable and experienced in fraud detection & deterrence, divorce, damages & lost profits, bankruptcy services and estate/probate.
Experience includes investigations involving the diversion of corporate assets, fraud examination and investigation, forensic accounting and record reconstruction, damage and claims analysis and documentation, and providing valuation of closely held businesses for purposes of divorce, estate, and purchase or sale.
Chrissie A. Powers, CPA/CFF, CFE, CVA, managing member of Powers Forensic Accounting, LLC, has more than 20 years of experience and has testified in deposition and various courts.
Services
Powers Forensic Accounting, LLC offers the following services:

Fraud Examination and Investigation
Forensic Accounting
Economic Damages Analysis
Marital Dissolution Accounting
Estate / Probate Review & Analysis
Bankruptcy Services
Litigation Support Services

We assist the attorney and client throughout the litigation process by obtaining financial records, analyzing complex financial issues, developing questions for interrogatories and depositions, preparing well-written expert reports and communicating our processes and conclusions in a clear and effective manner.
Areas of Expertise
Additional Expertise:

Receivership
Consulting Practice
All States
Powers Forensic Accounting, LLC in the Social Networks

Twitter

LinkedIn
Legal Experience & Services
We have testified in deposition and in various courts.
Qualifications
Our collaborative team consists of Certified Public Accountants (CPAs), Certified Fraud Examiners (CFEs), Certified in Financial Forensics (CFFs), and a Certified Valuation Analyst (CVA).
Publications
See website.