Fraud Investigation and Forensic Accounting Expert Witness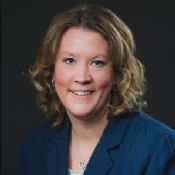 Powers Forensic Accounting, LLC
421 West State Street
Suite 216
Columbus
,
Ohio
43215

(614) 745-5192

https://www.powersforensic.com
► Contact Powers Forensic Accounting, LLC
Expert Witness
Forensic Expert
Litigation Support
Speaker
Powers Forensic Accounting, LLC has over 25 years of experience in the accounting field. Our collaborative team of independent consultants consists of Certified Public Accountants (CPAs), Certified Fraud Examiners (CFEs), Certified in Financial Forensics (CFFs), and a Certified Valuation Analyst (CVA).
The professional team at Powers Forensic Accounting, LLC is knowledgeable and experienced in fraud detection & deterrence, divorce, damages & lost profits, bankruptcy services and estate/probate.
Experience includes investigations involving the diversion of corporate assets, fraud examination and investigation, forensic accounting and record reconstruction, damage and claims analysis and documentation, and providing valuation of closely held businesses for purposes of divorce, estate, and purchase or sale.
Chrissie A. Powers, CPA/CFF, CFE, CVA, managing member of Powers Forensic Accounting, LLC, has testified in U.S. Bankruptcy Court, Civil Service Commission and various Ohio Common Pleas Courts and in depositions.
Our greatest strength as expert witnesses is being advocates for our opinions by having the knowledge and backup documentation to support our opinions.
Services
Powers Forensic Accounting, LLC offers the following services:

- Fraud Detection
If your organization has been a victim of fraud, we can help reconstruct your accounting records, locate hidden and misappropriated assets and evaluate your losses or damages. We are also able to provide recommendations on procedures to reduce the risk of fraud from occurring or reoccurring.

- Fraud Deterrence
We can analyze your internal controls to help safeguard your assets from fraud or employee abuse. This is the best way for your organization to be proactive in the fight against fraud.

- Marital Dissolution / Divorce
• Preparing the Statement of Assets, Liabilities & Net Worth
• Identifying and tracing separate property
• Performing a forensic examination of personal financial representations
• Searching, identifying and locating hidden assets
• Forensically analyzing closely held businesses, their financial condition and records
• Determining a spouse's economic income from all sources
• Developing computations of spousal and child support
• Providing tax analysis of spousal support, as well as marital property settlements
• Providing expert witness testimony

- Collaborative Divorce
• Helping you and your spouse gather the financial information you need
• Indexing comprehensive financial documents and identifying gaps in information and missing assets
• Preparing the Statement of Assets, Liabilities, and Net Worth
• Identifying and tracing separate property
• Determining economic income for support purposes
• Creating multiple financial scenarios and options for peaceful resolution
• Helping you analyze and evaluate multiple support and asset division proposals
• Providing tax analysis of support and property settlements
• Compiling and analyzing pre and post-divorce budgets for you and your spouse
• Assisting in client education of finances
• Helping you create a financial settlement that will meet the needs of you, your spouse, and your children, to the greatest extent possible

- Damages & Lost Profits
As forensic accountants, we quantify the economic losses resulting from a wide range of business and personal actions including the following: breach of contract, business interruption, commercial damages, lost earnings, lost profits, personal injury, shareholder disputes,
wrongful death, and wrongful termination.

- Bankruptcy
Accounting Assistance: We can handle the preparation of financial statements, tax returns, disclosure statements, petitions and related forms and schedules. We can evaluate and assist in settling your claims and help liquidate assets, develop a Plan of Reorganization, secure post-petition financing and handle the final distributions to creditors and/or owners.

Support to Legal Counsel: Having assisted numerous attorneys, we have the experience and background to act as the Court Appointed Receiver and to evaluate prospects for reorganization and rehabilitating the organization. As a Certified Valuation Analyst (CVA), we can value the organization to determine its fair market value. We also provide expert witness testimony.

- Estate / Probate
As forensic accountants, we have the investigative skills and training to discover irregularities in estate matters. We have experience working with attorneys and Probate Court judges to review filed inventories and accountings, review and analyze documents for missing assets and/or income, review disbursements for irregularities, quantify misappropriations and reconstruct accounts.

We have experience in probate matters, where we have been appointed by the court to provide business valuation services and analyze financial improprieties in estate and guardianship matters.
Litigation Support Services

We assist the attorney and client throughout the litigation process by obtaining financial records, analyzing complex financial issues, developing questions for interrogatories and depositions, preparing well-written expert reports and communicating our processes and conclusions in a clear and effective manner.
Areas of Expertise
Additional Expertise:

Accounting Malpractice; Fraud Investigation.
Areas Served
All States
Powers Forensic Accounting, LLC in the Social Networks

Twitter

LinkedIn
Legal Experience & Services
We have testified in deposition and in various courts.
Affiliations
American Institute of Certified Public Accountants (AICPA)
Forensic & Valuation Services Section of AICPA
Ohio Society of Certified Public Accountants
Association of Certified Fraud Examiners (ACFE)
Central Ohio Chapter of Certified Fraud Examiners
National Association of Certified Valuators and Analysts (NACVA)
International Women's Insolvency & Restructuring Confederation (IWIRC)-Central Ohio Network
Central Ohio Academy of Collaborative Divorce Professionals
Columbus Bar Association
Women's White Collar Defense Association
Qualifications
Certified Public Accountant (CPA)
Certified Fraud Examiner (CFE)
Certified Valuation Analyst (CVA)
Certified in Financial Forensics (CFF)
Publications
See website.