Nephrology Expert Witness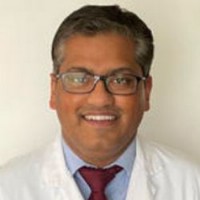 Prince Singh, MBBS, FACP, FASN
1001 E. Superior St.
Suite 201
Duluth
,
Minnesota
55802

(507) 316-3907
► Contact Prince Singh, MBBS, FACP, FASN
Expert Witness
Forensic Expert
Litigation Support
Prince Singh, MBBS, FACP, FASN is an accomplished kidney disease specialist with board certifications in internal medicine and nephrology and passion for diagnosing and treating kidney disease patients with evidence-based care. Published author with over a dozen publications in various professional journals including Nature Reviews Nephrology and Journal of American Society of Nephrology. Recognized for excellence in teaching and mentoring medical students with the recent receipt of an award from Mayo Clinic College of Medicine in 2021.
Services
Dr. Singh's specialty focuses on:

Kidney Transplantation
Immunosuppression
Infections in Kidney Transplant
Acute Kidney Injury/Failure
Continuous dialysis (CVVH) and maintenance dialysis - hemo and peritoneal dialysis
Resistant (complex) hypertension
Cancer treatment and kidney disease
Glomerulonephritis
Kidney Stones, common and rare types
Hyponatremia
Hyperkalemia
Areas of Expertise
Additional Expertise:

Infections in Kidney Transplant, Acute Kidney Injury/Failure, Continuous Dialysis (CVVH) and Maintenance Dialysis - Hemo and Peritoneal Dialysis, Resistant (Complex) Hypertension, Cancer Treatment and Kidney Disease, Glomerulonephritis, Hyponatremia, Hyperkalemia.
Prince Singh, MBBS, FACP, FASN in the Social Networks

LinkedIn
Professional Experience
St. Luke's Health, Duluth, MN 2022 – Present
Attending Nephrologist
Deliver kidney care to patients referred throughout a large catchment area in the NorthShore of Minnesota. Provide hemodialysis care to patients with end stage kidney disease in Duluth and surrounding area. Evaluate kidney failure patients and issue referrals for kidney transplantation. Diagnose and treat complex hypertension cases referred from primary care physicians.

Duke University Health System, Durham, NC 2021 – 2022
Clinical Fellow
Evaluated kidney recipient and donor candidates for patients with end stage kidney disease. Facilitated immediate post-operative care to patients with kidney transplantation including needs for continuous dialysis. Orchestrated long-term care and management of kidney transplant patients including management of viral infections, anemia, and preparation for re-transplantation.

Mayo Clinic, Rochester, MN 2018 – 2021
Nephrology Fellow
Navigated diagnosis and management of patients referred to Mayo Clinic from national and international areas. Provided bedside teaching for Internal Medicine Residents and Medical Students. Prepared and presented journal and case studies during weekly and monthly faculty meetings.

NYU Winthrop Hospital, Mineola, NY 2015 – 2018
Resident Physician/Instructor in Medicine SUNY Stony Brook
Led multidisciplinary bedside rounds for patients admitted to medicine services. Delivered instruction on ICU medicine with cardiology and critical care fellows. Provided bedside teaching of second- and third-year medical students.

Mayo Clinic, Rochester, MN 2013 – 2015
Research Fellow/Research Trainee
Drove execution of Aging Kidney Anatomy Project, an NIH funded project studying age-related histological and functional changes in kidney function. Led Rochester Epidemiology Project, an NIH funded project studying epidemiology of kidney stones formers in Olmsted County, Minnesota.

St. Martinus University Faculty of Medicine, Netherlands Antilles 2012 – 2013
Instructor in Medicine
Prepared and delivered lectures in biochemistry and pharmacology to first- and second-year medical students. Developed curriculum for medical students.
Affiliations
• American Society of Nephrology
• Renal Physician Association
• American Society of Transplantation
• The Transplantation Society
• Catholic Medical Association
Qualifications
• Current Fellow of American Society of Nephrology and American College of Physicians.
• Extensive training at Mayo Clinic, Minnesota for Nephrology and at Duke University for Transplant Nephrology.
• Standing Editorial Fellow at American Journal of Transplantation.
• Ranked 82 out of +100K applicants for medical school admissions in India.
Seminars & Training
Writing and Publishing High-Impact Research Manuscripts Workshop
Mayo Clinic Annual Course on Biomedical Writing
3/2020

22nd International Conference on Dialysis
Annual Course on Dialysis with Updates
1/2020

2019 Midwest Nephrology and Transplant Symposium Fellow
Washington University, Saint Louis, MO
10/2019

Hot Topics in Immunosuppression
University of Minnesota, Minneapolis, MN
9/2019

American Society of Transplantation – Fellows Symposium
AST 2019 Annual Symposium, Dallas, TX
9/2019