Fire Investigators and Expert Witnesses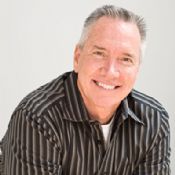 Pyrocop, Inc.
9431 Haven Avenue, Suite 210
Rancho Cucamonga
,
California
91730

(562) 261-7976

https://pyrocop.com
► Contact Pyrocop, Inc.
Expert Witness
Forensic Expert
Litigation Support
Speaker
Pyrocop, Inc. is a Southern California based fire consulting company that specializes in fire loss case review and fire/building code interpretation for both civil and criminal litigation. In addition to litigation support, Pyrocop, Inc. also provides assistance to developers and business owners with fire code issues that may arise during the planning stages of their particular projects or during plan review and the inspection process. Pyrocop is well versed in both fire and building codes and standards and is well connected and respected in the fire service community.
Services
Pyrocop, Inc. offers the following services:

Investigation services:
-Residential fire investigations
-Vehicle fire investigations
-Recreational vehicle fire investigations
-Commercial building fire investigations
-Manufactured and Modular Home fire investigations
-Explosion investigations
-Failure analysis and code review
-Case reviews and consultation
-Professional and fire science seminars
-Subrogation preparation
-Litigation support

Fire and Building Code consulting services:
-Building & Fire Code Analysis
-Due Diligence Surveys
-Negotiations with Authorities Having Jurisdiction
-Fire Code Requirements for Hazardous Materials & Chemicals
-Smoke Control System Design and Testing
-Codes & Standards Development & Monitoring
-Fire & Life Safety Master Planning & Program Development
-Pre-emergency & Disaster Planning
-Site Investigations for
-Code Conflict Resolution.
-Design Criteria Development
-Consultation & Negotiation with Authorities
-Code Equivalency Documentation
-Drawing, Specification, Document Review.

Hazardous Materials services:
-Hazardous Materials Storage Layout Design
-Chemical Inventory Packets
-Submittal of Business Emergency Plans & Hazardous Disclosure Forms
-Building/Site Review
-Occupancy Classification Based on Chemicals Handled, Stored, Used and Dispensed
-Hazardous Materials Permit and Plan Fire/City Authority Submittals
Litigation Support Services

Pyrocop, Inc. provides third party review of fire cases to determine if the proper standard of care was considered during a fire investigation and to verify fire code compliance prior to a fire loss. The company has proven successes, based on years of experience working with numerous jurisdictions throughout the country by carefully reviewing and properly applying the provisions of building and fire codes and other industry standards.
Areas of Expertise
Arson
Building Codes
Chemical Accidents
Due Diligence
Explosion
Explosives
Failure Analysis
Fire
Fire Code
Fire Investigation
Fire Investigation
Fire Prevention
Firework Accidents
Flammability
Hazardous Materials
Investigation
Personal Injury
Products Liability
Safety
Profile
Robert Rowe, Owner and President of Pyrocop, Inc., began his career in the fire service in 1980 with the Hughes Aircraft Company Fire Department. It was here he gained extensive knowledge in structural fire fighting, crash rescue operations, hazardous materials response, fire prevention and fire protection systems designed specifically to protect military projects under contract with the United States government.

In 1989, Robert was hired by the City of Downey and up until his retirement in 2007 Robert managed both the hazardous materials program and the fire prevention division under the direction of the Fire Chief.

His responsibilities included fire/life safety inspections, plan review, code interpretation, code enforcement and the training of city staff and fire department personnel. Robert is an instructor for the Uniform Fire Code Association and has traveled throughout the western states conducting courses on high piled storage, flammable and combustible liquids, fire code certification and advanced plan review. His experience, knowledge and practical application of both the fire and building codes has been critical in the development of major projects within the Los Angeles Area.

As Downey's Deputy Fire Marshal, Robert also supervised the Fire Investigation Division. He is a Certified Fire Investigator (CFI ) and Private Investigator who has investigated over one thousand fires during his career and has qualified as an expert witness in both civil and criminal court.

He is currently a member of the California Conference of Arson Investigators, International Association of Arson Investigators and the National Association of Fire Investigators. Robert has also served as past president of the Area E Arson Task Force, which includes Downey, Montebello, Compton, Santa Fe Springs and Long Beach and has worked with the Task Force and various local, State and Federal law enforcement agencies on numerous fires and special investigations. During his tenure as Deputy Fire Marshal, Robert was also deputized, under Alcohol, Tobacco and Firearms as a United States Marshal Special Deputy.

During his career, Robert served as President of the Los Angeles Area Fire Marshals Association, Chair of the Western Fire Chief's Uniform Fire Code Development Committee, member of the Uniform Fire Code Interpretation Committee and member of the NFPA 1/Uniform Fire Code Technical Committee. In 2003, he was also appointed as member of both the California State Fire Marshal's Fire/Life Safety Advisory Board and California Building Standards Commissions Plumbing Electrical, Mechanical and Energy Advisory Committee in the capacity of Fire Official.

Robert currently holds the position of Executive Director for the Fire Sprinkler Advisory Board of Southern California and was recently appointed to the Office of the State Fire Marshal's Automatic Extinguishing Systems Advisory Committee.
Areas Served
All States
Pyrocop, Inc. in the Social Networks

Facebook

Twitter

LinkedIn
Licenses
Certified Fire Investigator, Private Investigator
Legal Experience & Services
As a Certified Fire Investigator (CFI ) and Licensed Private Investigator, Robert has investigated over one thousand (1,000) fires during his fire service career, and has qualified as an expert witness in both deposition and at trial.

Robert Rowe has served in the California fire service for some 26 years, where he attained the rank of Deputy Fire Marshal. As Deputy Fire Marshal, Robert managed an organized municipal Fire Prevention/Investigation Division within the Greater Los Angeles area. It was here that he obtained extensive knowledge and expertise in the following fire-related disciplines:

-Building Fires
-Commercial Fires
-Debris/Fragment Analysis
-Electrical Fires & Explosions
-Fire Cause & Origin Investigations
-Fire & Building Codes/Standards
-Fire Sprinkler and Fire Alarm Systems
-Flammable Liquids
-Fuel Fires
-Hazardous Materials
-Explosions
-Standard of Care for Fire Investigations
-Standard of Care for Application of Codes and Standards
-Industrial Fires
-Marine Fires & Explosions
-Pyrotechnics
-Chemical Fires & Explosions
Affiliations
National Fire Protection Association, California Conference of Arson Investigators, International Association of Arson Investigators, National Association of Fire Investigators, Underwriters's Laboratories, Forensic Expert Witness Association's Membership Committee (Co-Chair)
Seminars & Training
There is always a need for comprehensive instruction in both fire investigation practices, fire and building codes, fire prevention inspection and fire safety in the work place. Whatever the specific need may be, Pyrocop Inc can provide organizations with quality training in both of these areas. Listed below are a few of the classes the firm has to offer:

-Building and Fire Codes
-Fire Alarm Systems and Automatic Fire
-Protection Systems
-Spray Booths and Spray Finishing Operations
-Flammable and Combustible Liquids
-Hazardous Materials
-Fire Inspection (Field)
-Fire Investigation (NFPA 921)
Professional References
References available upon request
Articles Published by Pyrocop, Inc.
Fire Investigations and "The Scientific Method - Change is Good!"
"Over time, there have been significant changes in the standard of care for conducting a fire investigation. Therefore, it is essential that fire experts and attorneys become familiar with the guidelines of NFPA 921, particularly the investigative process referred to as the "Scientific Method".
Read Article