Empowering Legal Teams With Neurological Expertise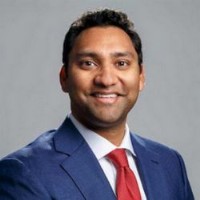 Rahul Guha Neurology Consulting
1223 Norman Ter
Spring Lake Heights
,
New Jersey
07762

(571) 217-2518

www.experiencedneurology.com
► Contact Rahul Guha Neurology Consulting
Expert Witness
Litigation Support
Speaker
Fellowship trained epilepsy neurologist in active clinical practice. Triple board- certified (neurology, clinical neurophysiology and epilepsy). University of Virginia educated and trained. University of Lynchburg and Liberty University College of Osteopathic Medicine faculty. Experienced public speaker.
Services
Review medical records, interpret imaging including brain CT, MRI of the brain, head and neck, educate attorney, judges and juries about complex neurological cases, prepare detailed witness reports, defend opinions at deposition and during cross examination
Litigation Support Services

Review medical records, imaging and EEG reports, prepare expert witness reports, and defend the opinions in deposition/cross examination.
Areas of Expertise
Additional Expertise:

Epilepsy, Seizures, Electroencephalogram, EEG, Prognosis of Cardiac Arrest, Traumatic Brain Injury, TBI, HIE, anoxic brain injury, Headache, Concussion, Coma, Anti-Seizure Drug Toxicity, Stroke, Dementia, Alzheimer's, Parkinson's, Seizures in Pregnancy, Seizure Meds causing fetal malformations
Profile
Rahul Guha, M.D. is a triple-board certified physician in full-time clinical practice with broad expertise in neurological conditions. He has worked for both defendants and plaintiffs, prepared expert witness reports and defended his opinions in depositions and for juries.
Areas Served
Primarily mid-Atlantic region, and available nationally with sufficient notice
Professional Experience
From 2020 to 2023, Dr. Guha built and ran the Comprehensive Epilepsy Clinic at Centra Health in Lynchburg, Virginia. He was a member of several professional committees in the health system. He joined the Hackensack Meridian Health System to help grow the epilepsy program at Jersey Shore University Medical Center in 2023.
Licenses
M.D. - in New Jersey
M.D. - in Virginia
Legal Experience & Services
In Expert Witness Practice since November of 2022; working with attorneys of both defendants and plaintiffs.
Affiliations
American Academy of Neurology and American Epilepsy Society.
Qualifications
Board Certified in Neurology, Clinical Neurophysiology and Epilepsy.