Neurosurgery, Spine & Brain Injury Expert Witness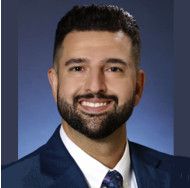 Rajamand Consulting, PLLC
1525 Vista Lane
suite 100
Carson City
,
Nevada
89703

(775) 445-6622

https://www.battlebornbrainandspine.com/dr-sina-rajamand
► Contact Rajamand Consulting, PLLC
Expert Witness
Litigation Support
Speaker
Dr. Sina Rajamand is a General Neurosurgeon particularly skilled in minimally invasive and complex spine surgery, including percutaneous lumbar fusions, and minimally invasive brain and spine surgeries.
Dr. Rajamand started Carson Tahoe Medical Center's Neurosurgery program. His duties and responsibilities include writing and revising procedures and protocols, educating other providers and nursing staff on neuro-critical care and neurosurgical pathologies, coordinating and organizing capital expenditures for the neurosurgery service line, and providing continuous consulting services to inpatient hospitalist service and Emergency Department.
Founded Battle Born Brain and Spine to set a new standard in neurosurgical care for the Northern Nevada and Northern California community, by providing the right care at the right time for the right person in the right way.
Areas of Expertise
Additional Expertise:

Spine Injuries Due to Medical Negligence: Spine Injuries Due to Work Accidents; Lumbar, Cervical, and Thoracic Spine Injuries; Skull Injuries; Nerve Injuries.
More Information
Affiliations
American Association of Neurological Surgeons
Congress of Neurological Surgeons
North American Spine Society
American Osteopathic Association
American College of Osteopathic Surgeons
Awards & Honors
UCLA, Cum Laude graduate
Chief Resident Neurological Surgery – Michigan State University
Education
Medical Schools
Midwestern University – Arizona College of Osteopathic Medicine, Glendale, Arizona
Columbia University, Pre-Med; New York, New York

Undergraduate:
UCLA, Los Angeles, California